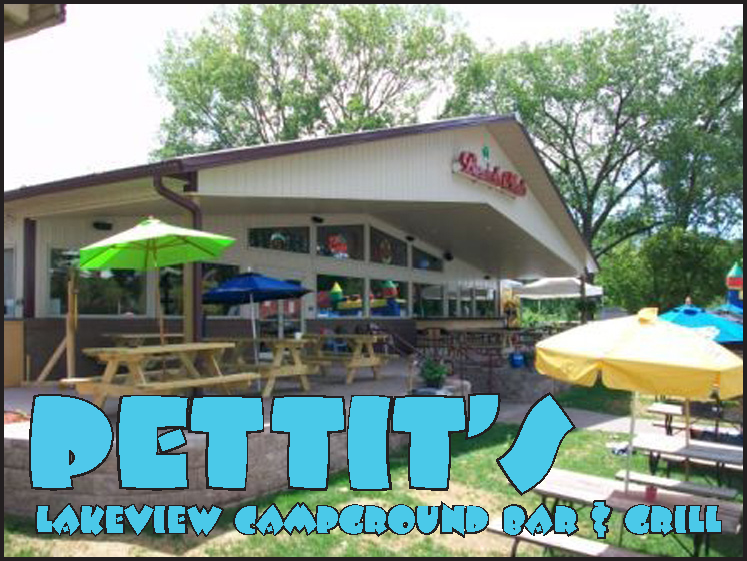 This is a great location to get excellent fish, burgers and beers! Located on Lake Koshkonong off Hwy. 59 with outstanding views of the Lake. Campground offers seasonal or daily rates. Bar & Grill is open 7 days a week, 365 days a year. Friday night Fish Fry and Live Music every weekend. Boat slips also available. We also have space to book your next party inside or out on our great beach!
Enjoy the day on the water on the expansive 10,000 acre lake, which offers many bars and restaurants to stop and check out, many offering live music on the weekends and many new people to meet; or stop at one of the nice sandy bays to drop anchor and relax in the water; or have a late-night campfire enjoyed with family and friends; a warm afternoon sitting on our large beach in the sun, come in to our cozy bar for a snack or to have a cold beverage with friends where everyone knows your name...... can you see yourself having a weekend or summer retreat that is so close to home but just far enough away to be some where else. A seasonal site offers you more time to spend with friends and family relaxing rather than owning and maintaining your own vacation property.
Stay in a friendly community where you can walk to a beach or bar. The best part is you can have all this without the headaches of actually owning property on the lake, no maintenance just come up and enjoy your time!
Business ID: 4000004382 | Universal ID: c1b33ba8-7945-5673-83e7-4f9e77055c0f