Rip starting to mend with new album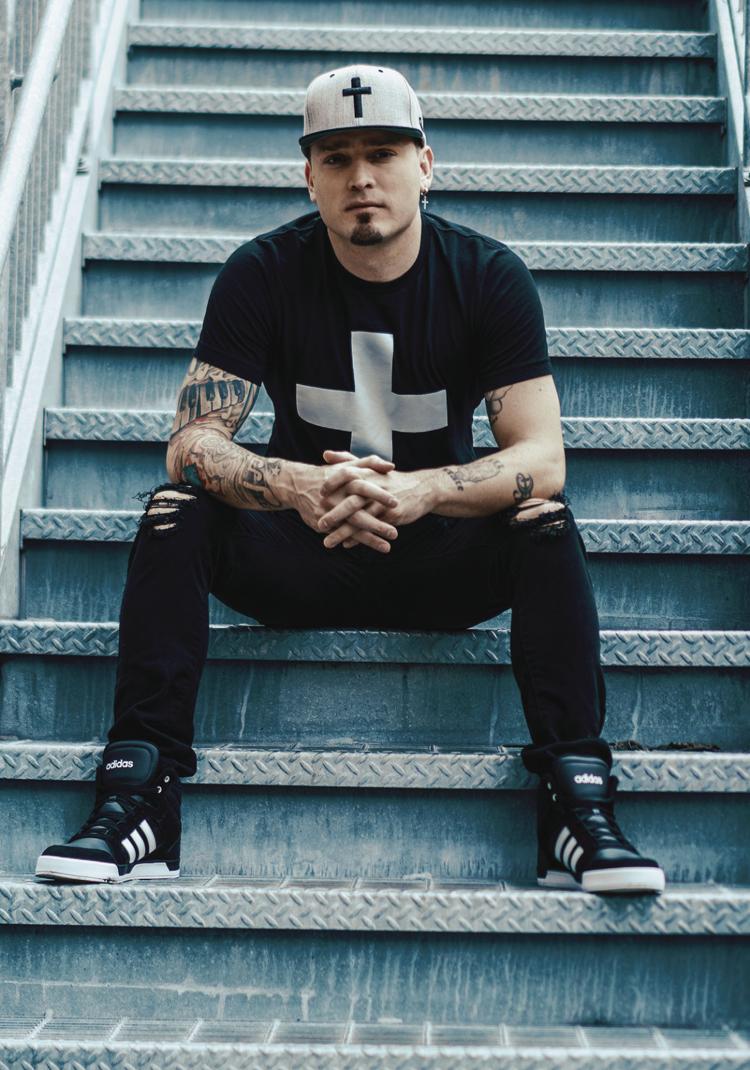 The web address for the hip-hop performer whoisrip.com begs for an answer. Who, exactly, is Rip?
"I'm still trying to figure that out," said Josh Mallett, a hip-hop musician who performs under the name Rip.
Four years ago, Rip saw his career start to climb. He won five Madison hip-hop awards for his sophomore album, "Sellout." (He'd been nominated for eight.) His songs were played on the radio. It appeared Rip's childhood dreams of money and commercial success were becoming more attainable.
And yet, it was bittersweet.
"It was everything that I thought that I wanted, but I didn't feel fulfilled. There was a void," said Rip, who's lived in McFarland for the last seven years.
Something was missing, but he couldn't quite put his finger on it.
In the last couple years, Rip, now 35, reached a threshold of pain and feelings of emptiness and depletion; there were addictions and unresolved issues from childhood. He recounts being in his room thinking, "I can't do this anymore. Everything leading up to that point in my life was just compounding on each other. It was just kind of a breaking point."
Rip decided it was time to take a new direction in his music and his life. The musician started to lean more on his faith. He said it was all he had left to turn to. It's what his new direction is.
The Rip who recently released "Trinity" (an allusion to the Holy Trinity) is not the same person who moved to the state seven years ago, or even the same person he was a couple years ago.
"I've been growing a lot – mentally, emotionally, spiritually," Rip said. "It was time to grow up. That's what brought up this new album."
Rip started to make music in middle school; by the time he graduated high school, he'd started working as a producer, had an Angelfire website (a precursor to social media sites) where his songs could be heard using RealPlayer, and launched his own label, Rip Records.
"I never felt normal growing up, I didn't feel like I fit in," Rip said. "I felt like I had a different purpose in life. I think that's what kept me driven. I just knew I wasn't meant to conform to what society wanted. This is what I wanted to do, and I had to prove myself for many, many years."
It took the musician more than a decade after launching the label to release his debut full-length album in 2010, appropriately titled "Fashionably Late."
Rip is ecstatic about his new album and the direction his music is going. While the lyrics may have gone to more of a vulnerable and spiritual side, Rip stayed true to hip-hop. He describes his first two albums as hip-pop, music that would have a broad appeal. "Trinity" goes back to Rip's raw hip-hop roots.
"It's my whole life on this one album," the musician said. "Everything I've been learning, everything that I've been experiencing in life in general. This is my defining moment in my career."
Rip is playing Brat Fest on Saturday, a little more than a week since the release of "Trinity." The musician previously played at the annual Memorial Day weekend event as part of a showcase. This time, Rip has his own 2 p.m. timeslot on the Baker Tilly Main Stage.
His next show will be at the Majestic Theater as part of the June 17 all-ages Between the Waves Hip-Hop Showcase.
Rip reflects on what as a child he thought being a hip-hop musician would be – money, fame, Grammys, Billboard charts and retiring by age 30.
But now, it's about doing work he loves.
"I don't even feel like I'm working," Rip said. "Life is good, I'm in a good place right now."
Calling McFarland home
If, 15 years ago, you would have told Rip he would be living in rural Wisconsin, he would have laughed. But since 2010, the hip-hop artist has grown to love McFarland.
"I love it here," he said. "It's just so peaceful."
The 35-year-old grew up in Waukegan, Ill., the ninth largest city in the state, where poverty and gangs were part of life. He and his three brothers were raised by a single mother who waited tables to support the family.
In the early 2000s, a promoter booked Rip for a show in Kaukauna. He started booking more shows in Wisconsin, and Rip began dating a girl who lived in the state. The Illinois native became fond of the Madison area, deciding it would be a good idea to move here.
The artist landed in McFarland after getting a DJ job with Badger State DJs and Whitehorse Productions, owned by Clint Whitehorse. Whitehorse's family owned a residence in McFarland, prompting Rip to call the village home.
"It kind of shows you how life takes you places you never imagined," he said. "I feel God brought me here. That's one thing life has shown me – that you can plan for your life all you want, but life never goes according to plan. Someone's got bigger and better plans for you."