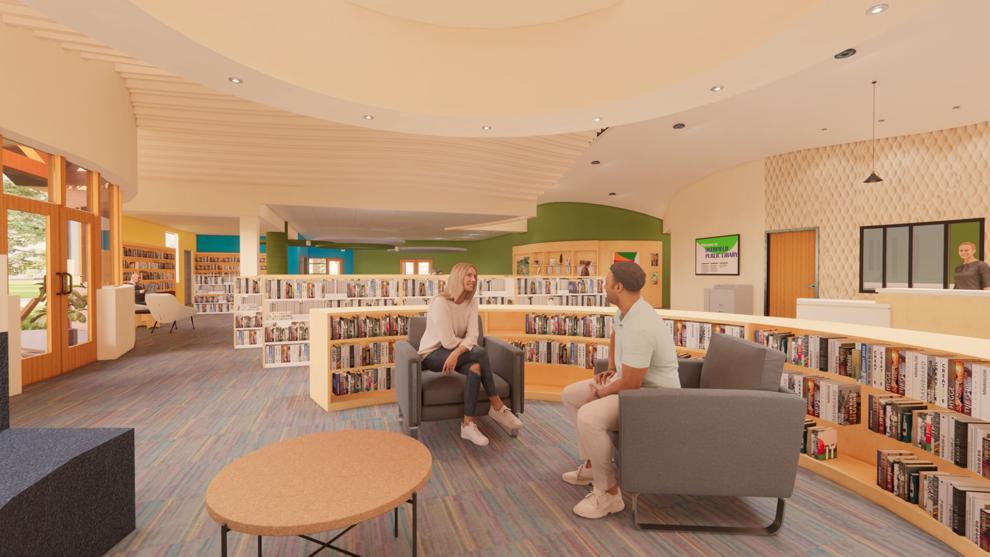 Deerfield Village Board members say they're open to talking with the Deerfield Library Board about moving ahead on a proposed library expansion.
Last month, library board members filled a village board meeting, pushing for the expansion project to proceed.
Since October, a social media and yard sign campaign has sprung up, urging the village board to work with the library board to advance a conceptual plan presented by an architect earlier this year, at cost of up to $3.3 million.
At a Nov. 22 village board meeting, Village Administrator Elizabeth McCredie reported that she and village board member Gary Wieczorek had met with Library Director Leah Fritsche.
"We had a very good discussion," McCredie said, with Wieczorek agreeing to work with Fritsche to draft a request for proposal for architectural services. "We're trying to see what we can work out."
In an interview last month, Fritsche noted that in Wisconsin, library boards statutorily operate independently; the Deerfield Library Board alone has the authority to vote to proceed with the expansion, she said.
However, Fritsche continued, the library's funding comes through the village. Yet, the village has no say in how the funds it provides are ultimately used.
"They are kind of our fiscal agent, but they're kind of not," Fritsche said. "They write our checks and can borrow money on our behalf."
A library board can't borrow money and can't hold its own referendum to authorize a building project; it must reach out to its local municipality for that, she also said.
"That's why we need to work together," Fritsche said.
Library board members had questioned whether the library expansion was being given a back seat to plans to build a new village hall on West Nelson Street adjacent to Deerfield Fireman's Park.
In September, the village board heard from three firms vying to be hired as architect for the new village hall, who anticipated the cost to be $1.5 to $2.5 million. The village went on in October to contract with architectural firm Dimension IV design group of Madison.
Wieczorek said it would likely make the most sense to bid out the two projects separately, although he acknowledged that doing the construction simultaneously might bring economy of scale cost savings.
He characterized the meeting with Fritsche as "very helpful," and said he expects to attend an upcoming library board meeting to talk further with that entire group.
He stressed that the library project is in its infancy.
"Yes, they have ideas but you cannot go out to bid on those," he said. "There's no plan yet, and that is going to take some work. The biggest thing is to as soon possible to hire an architect."