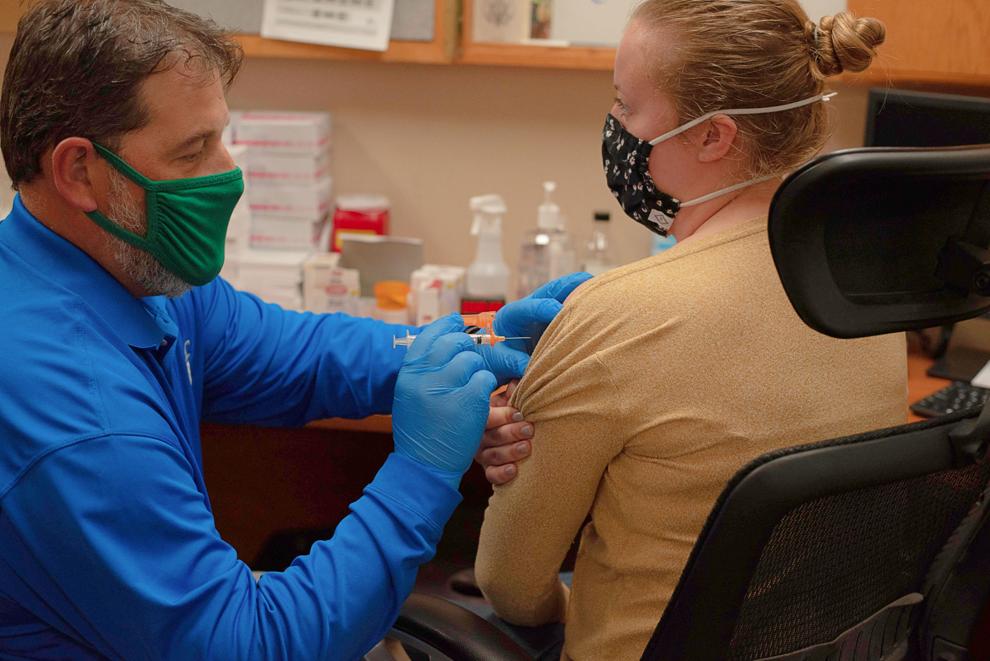 Forward Pharmacy recently reached a milestone of 10,000 COVID-19 vaccinations given to people in Dane and Columbia counties.
Forward Pharmacy has provided the shots through its five locations in Cottage Grove, McFarland, Cambridge, Deerfield and Columbus.
"We are incredibly proud of what our locally owned pharmacies have been able to do during this pandemic," Matt Mabie, a Cottage Grove resident who founded and owns the pharmacies with his wife Kristen, said. "It's an honor to have made such a large impact on our community and reach those across Wisconsin, particularly our underserved rural communities..."
Forward Pharmacy currently offers the Pfizer and Johnson & Johnson vaccines, with Pfizer available for people over age 12 and the J&J for people over 18. Appointments can be booked online, while walk-in vaccinations may also be available.