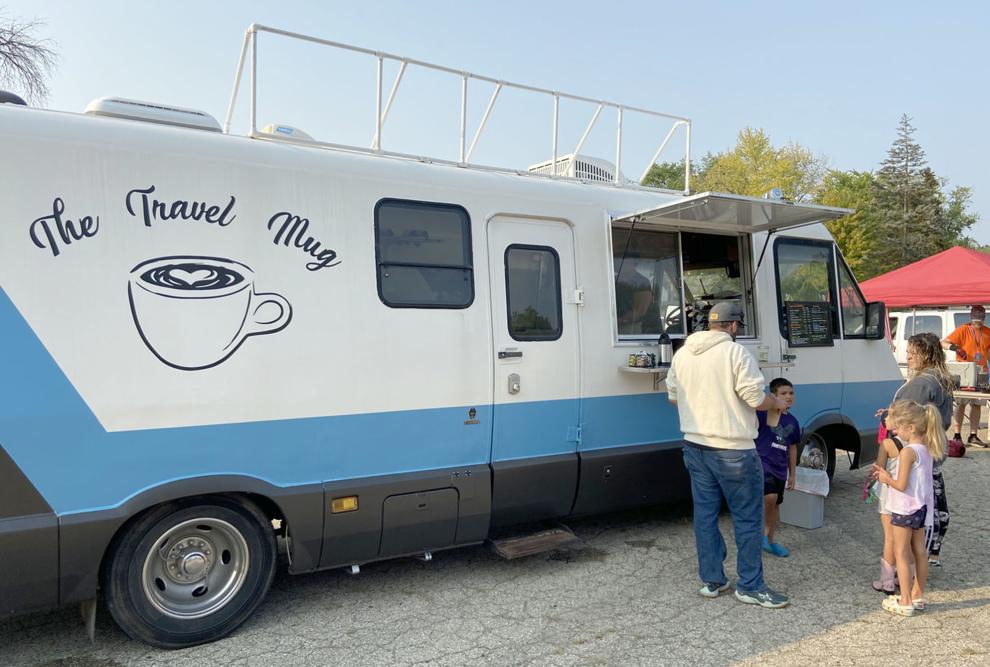 Erika Nightingale, of Deerfield, has long dreamed of opening a coffee shop.
Earlier this month, she rolled that vision out.
It was in the form of an extra-long second-hand recreational vehicle, outfitted with espresso machines, a window-side bakery display and everything else Nightingale and a small crew needed to brew, foam and serve walk-up customers.
The Travel Mug marked its soft business opening on Saturday, Sept. 11 at the Deerfield Farmers Market, drawing a line of fans seeking lattes, teas and other hot and cold drinks and sweets.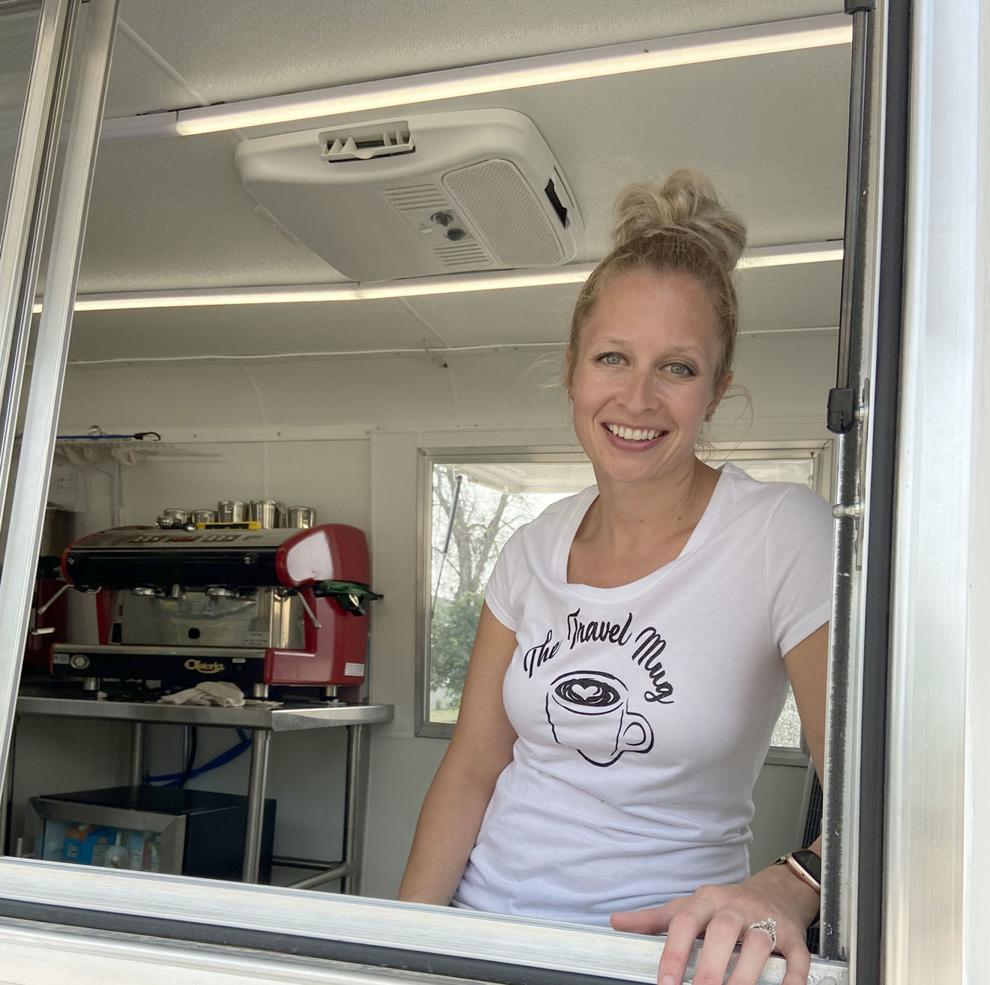 Starting Sept. 18, it has a six-month contract to serve in the parking lot of the Johnson Creek Premium Outlets in Johnson Creek on Saturday and Sunday mornings, outside the Direct Tool Factory Outlet store.
The new operation has local business backing.
Deerfield Coffeehouse is The Travel Mug's service base, something required in the licensing of mobile food and drink trucks. It gets its water, dumps its water and orders baked goods through the coffeehouse at 50 N. Main St. in Deerfield. Some of its baked goods also come from Elegant Foods in Madison.
Nightingale called Deerfield Coffeehouse owners Teresa Pelletier and Joe Howard "absolutely amazing."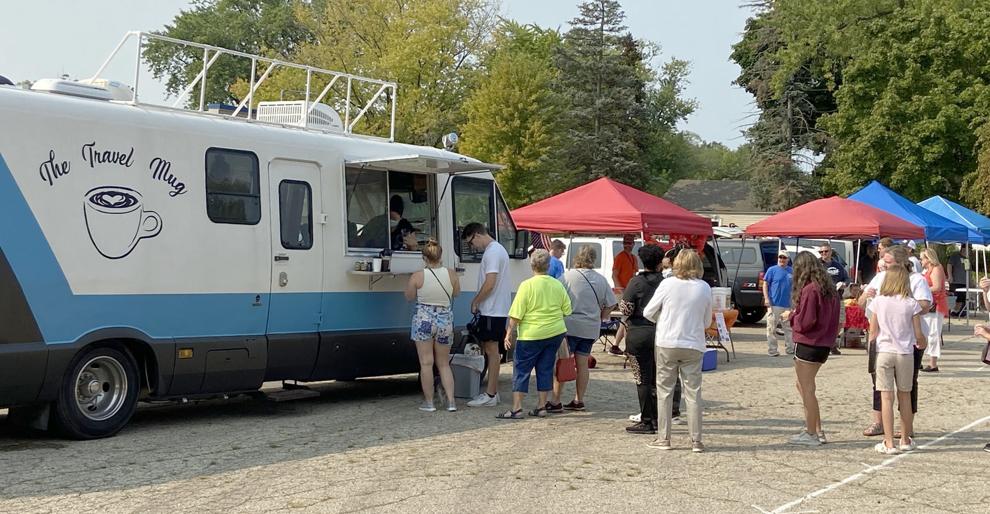 "From the first time I contacted Teresa, she was so willing to help me out with anything and everything," Nightingale said.
As the Sept. 11 farmers market prepared to get underway, Howard and Pelletier delivered cookies and cinnamon rolls and even helped set up the truck's stabilizer jack.
"They have been so supportive," Nightingale said.
Pelletier said that support will be ongoing.
"We love to see women supporting each other in business," Pelletier said. "We will continue to be there as she grows her business and we wish her the best."
Nightingale caught the coffee shop bug as a student at Blackhawk Technical College in Janesville, when she worked as a Starbucks barista.
"I absolutely loved it. Ever since I've wanted to open a coffee shop, which my husband knows," she said.
It was her husband, Aaron, who spotted the fully equipped mobile coffee truck for sale online last spring. They bought it in May "and have since been working on licensing and permits and getting everything ready," Nightingale said.
She gave "a shout out to my wonderful husband Aaron for all his support and my friends and family for all their help along the way."
The Nightingales have lived in Deerfield for four years and have three elementary-aged children. Erika also works as a perinatal stenographer at Meriter Hospital in Madison.
The Travel Mug gets its coffee from EVP Coffee, which has four locations in Madison and which Nightingale notes is a woman-owned business.
Nightingale said a mobile coffeehouse with an outdoor walk-up window feels like a good fit during the COVID-19 pandemic, keeping workers and customers separate and avoiding dine-in worries.
The Travel Mug has a Facebook page and a website is coming soon.
Nightingale is interested in serving at local events and is continuing to build her mobile crew. For more information message her on The Travel Mug's Facebook page.