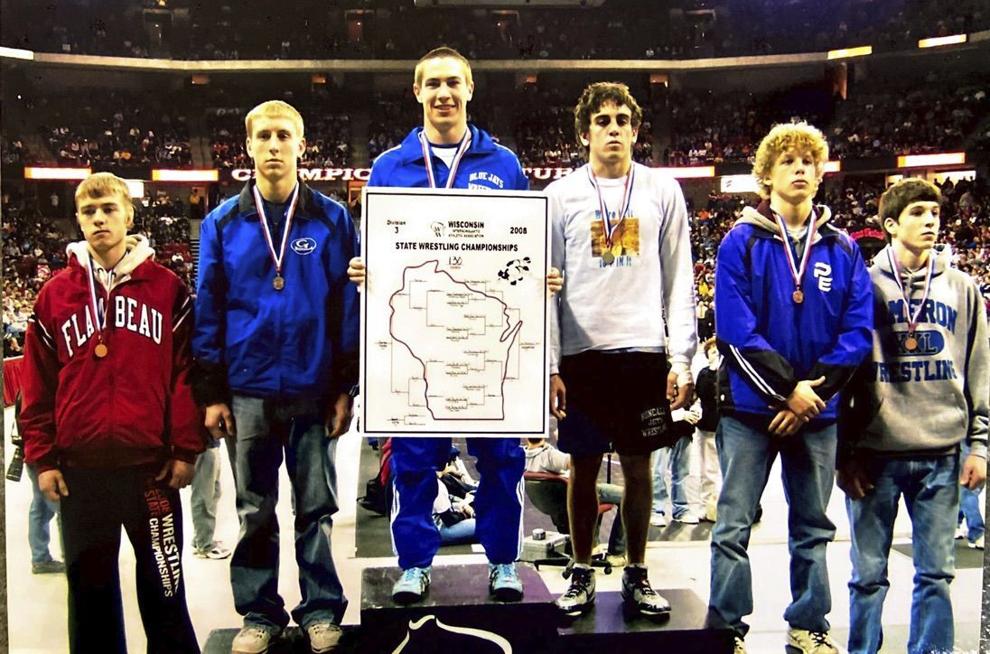 Throwing a no hitter in baseball, scoring a game-winning touchdown in football and becoming a state wrestling champion: Jon Biermeier has the resume to be inducted into the Cambridge School District's Athletic Hall of Fame.
But he said the announcement that he would be a 2020-21 inductee still came as a surprise.
"It was something I thought maybe would happen someday," the 2008 CHS graduate said.
Throughout his high school career, Biermeier lettered 10 times as a three-sport athlete, and was named the Cambridge News & Deerfield Independent's Male Athlete of the Year in 2007.
After qualifying for state his sophomore year in wrestling, Biermeier won the state title his senior year of high school. He was named Rookie of the Year in 2005, along with being the team MVP from 2006-2007 and 2007-2008, leading the team in takedowns his junior and senior seasons.
Biermeier credits Robert Daggett, his wrestling practice partner during his freshman and sophomore seasons and a two-time state runner-up, as helping him win state.
"He was a piece to the puzzle, I don't think I would've won state if it hadn't been for him," said Biermeier.
In his senior year of wrestling, Biermeier won the Janesville Craig Invite, Beloit Memorial Invite and Cambridge Invite. He was also named Daily Union Wrestler of the Year and State Journal First-Team All-Area.
Biermeier also further named MVP for the baseball team in 2007 and 2008, becoming all-conference in 2007. In football, Biermeier was second-team all-conference at defensive back and first-team all-conference punter in 2006.
"I want to thank my mom and my dad for attending all of my events and being supportive," said Biermeier, who also wanted to thank many of his coaches.
Biermeier will be inducted into the Cambridge Athletic Hall of Fame at the school district's 12th annual Blue Jay Hall of Honor Banquet on Sept. 25. A social hour will be held from 4-6 p.m., followed by dinner and then the awards ceremony.