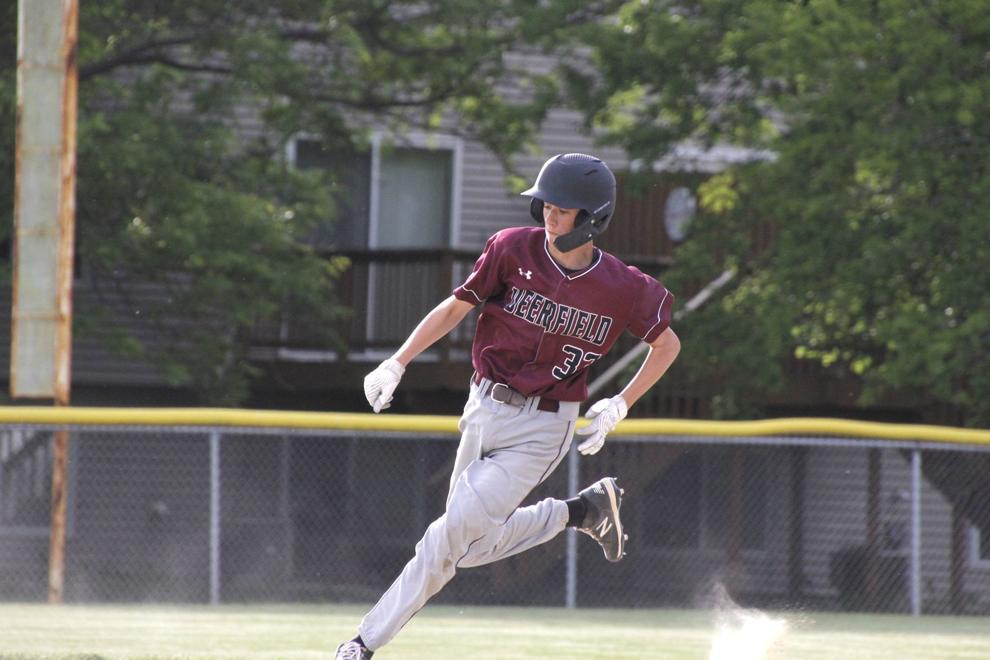 Cuba City racked up 17 hits in a 13-4 win over Deerfield's baseball team on Thursday.
Jackson Drobac had three hits including a double for the Demons. Cal Fisher and Bene Lemke each had a double.
CUBA CITY 13, DEERFIELD 4
Cuba City0250105—13173
Deerfield1000201—471
Pitchers (ip-h-r-er-so-bb) — CC: Busson (W; 5.2-5-3-1-6-2), Rosenkrantz (1.1-2-1-1-2-2); D: Mathwig (L; 4-10-8-7-4-3), Drobac (3-7-5-5-1-3).
Leading hitters — CC: Richland 3x4 (HR, 3B), Reece (2B); D: Drobac 3x3 (2B), Fisher (2B), Lemke (2B).