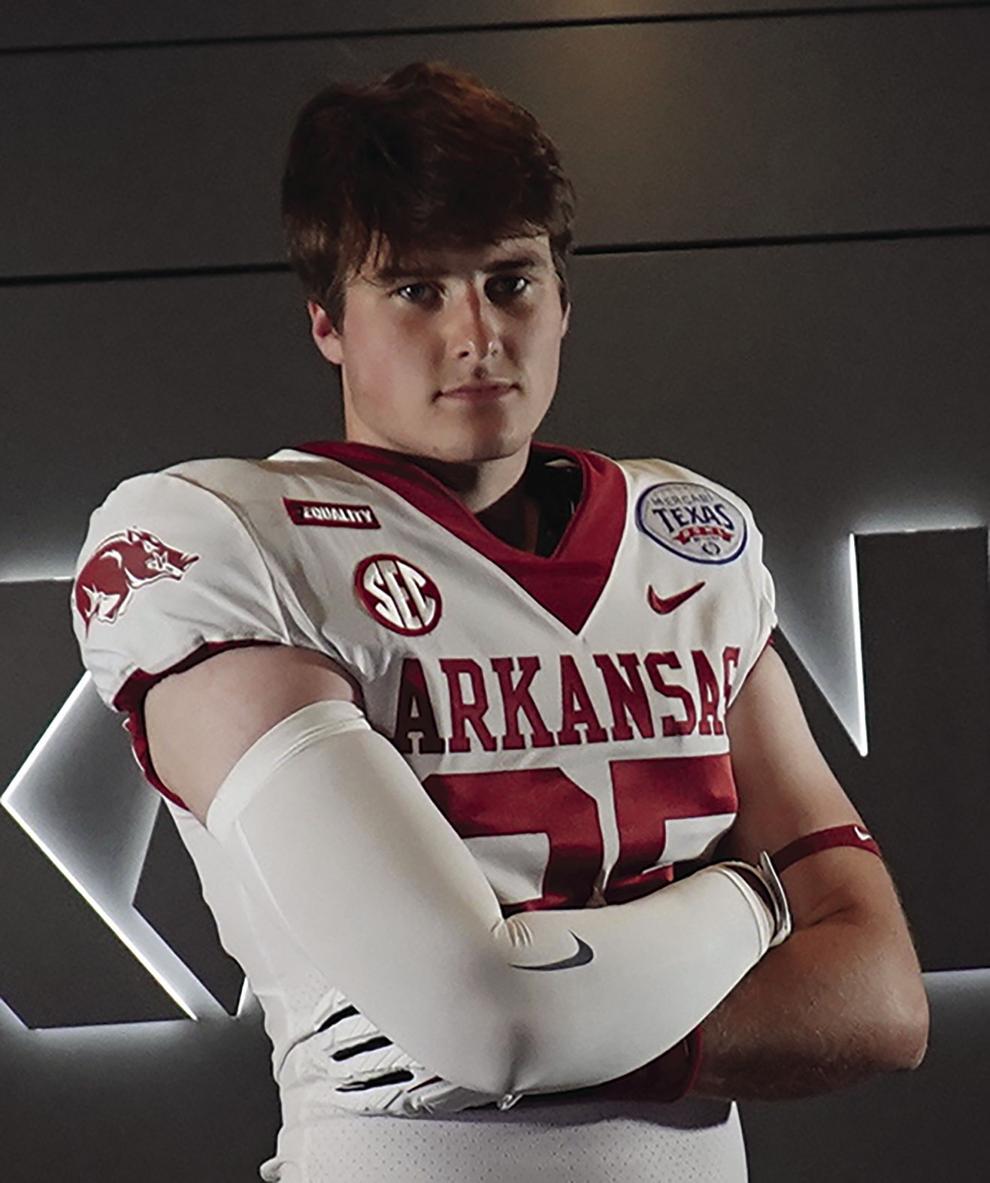 Cambridge High School incoming senior Eli Stein has been chosen to play in the 2022 The All-American Bowl, one of the premiere showcases for high school football players on their way to high-level collegiate programs.
Stein has accepted an invitation to compete in the All-American Bowl on Jan. 8, 2022, following the completion of his final high school football season.
"It's really cool that I can do this," Stein said. "Being from (Cambridge), off the top of my head, not a lot of other guys from around here have done it. It's awesome."
Long snappers like Stein transport the ball to the punter on punts and the holder on field goals and extra points. An inch of deviation from the norm could mean a turnover that could easily lose the game.
Stein can whip the ball back at an impressive .64 seconds, landing him a Kohl's ranking as a 5-star prospect and the fourth best snapper in the class of 2022.
Typically, special teams players walk-on at big schools and hope to eventually earn scholarships for their services. Not Stein, however, who was offered and has accepted a scholarship to long snap at the University of Arkansas.
"I went on a visit there and just loved it," Stein said, of Arkansas. "It felt like home more than I would have thought. It's hilly and kind of backwoods, I really liked that. The opportunity to be in the SEC (southeastern conference) and compete at that level, can't beat that."
Special teams players need to showcase their skills as often as possible at evaluation camps, typically hosted at universities. Mike Klingbeil, Eli's coach at Cambridge, says the circuit of camps Stein has attended made a huge difference.
"Going to snap at camps really put him on the radar," Klingbeil said. "Stanford came calling after the first one. Then after he did one back in May, he finished in the top three or five which landed him the All-American invite."
"The camps help a lot," Stein agreed. "You see the competition, everyone you're ranked against. It really shows you where you need to be and what you need to work on."
Before he goes to Arkansas, however, Stein still has business to finish at Cambridge. In addition to long snapping, Stein is a linebacker and tight end for the Blue Jays. He was named second team All-Conference at both positions as a junior last season. This fall, he'll have to guide Cambridge without the help of his older brother Ezra, last year's quarterback and linebacker who's off to play at UW-Whitewater.
"I'd like to be first team All-Conference on offense and defense," Stein said of his goals for the season. "I really want to play in the (WFCA) All-Star game like my brother did last year. It's my last year to play anything but long snapper, so I want to give it all I've got."