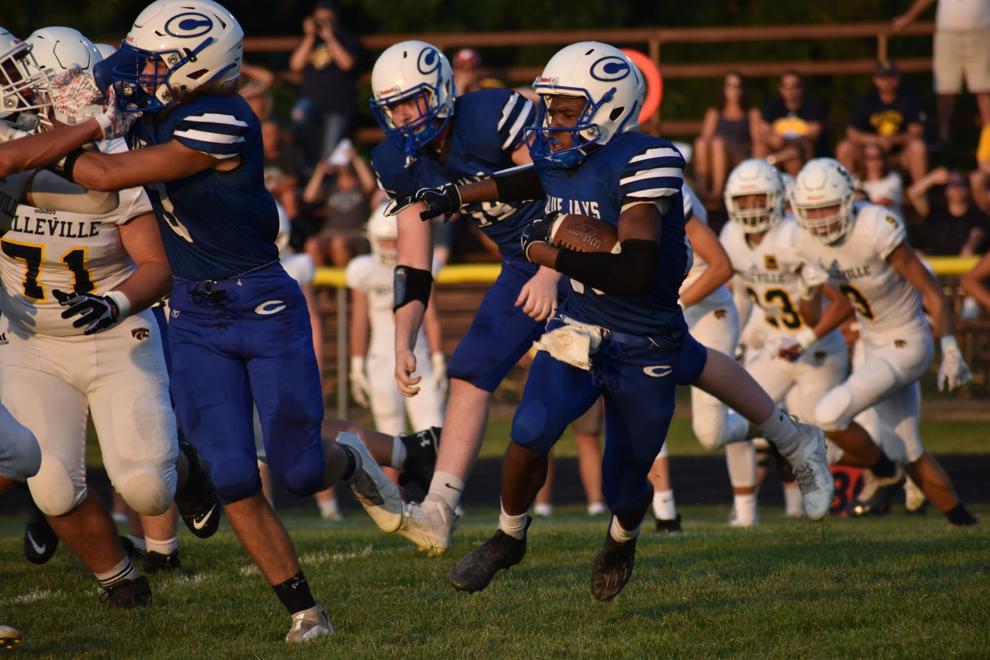 The dominant season of Cambridge senior running back Trey Colts has not gone unnoticed as the senior was announced as a semi-finalist for the Elroy "Crazy Legs" Hirsch award.
Being named to the preseason watch list for the best senior running back from the state of Wisconsin, which consisted of over 50 players, the list was cut down to 28 semi-finalists on Sept. 21 with Colts making the cut.
Not amassing much carries in the first game against Belleville, Colts has made up ground in a hurry. In five total games this season, Colts has 12 rushing touchdowns, two touchdown receptions, two kickoff return touchdowns and a defensive fumble return. With 86 rushes for 955 yards, Colts has averaged just over 11 yards per rush, averaging 159.2 yards per game.
Helping Colts' chances during the season was two monster performances against Deerfield and Dodgeland. Against Dodgeland, Colts ran for 444 yards, the seventh-biggest rushing performance in state history. Colts scored seven touchdowns against Deerfield and Dodgeland, helping Cambridge to two victories.
After the regular season concludes, the list will get cut to five finalists with the winner being announced the week of the state finals.