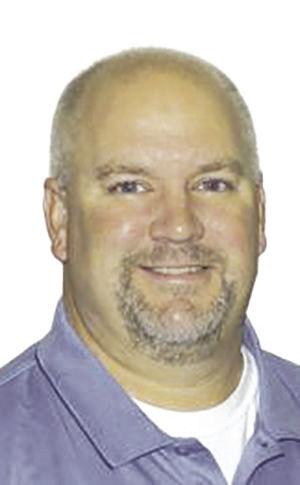 I'm not sure if any of you have ever calculated the number of days you've worked at your current job, but recently I did. My total is 11,206 … that is until today.
Starting next week, my new number will be 1.
Earlier this month I informed Hometown News Group/Adams Publishing Group that I would be stepping down as Sports Editor of The Star, The Waterloo-Marshall Courier and Cambridge News/Deerfield Independent, where I have worked the last 3 ½ years following a lengthy career in the same position at the Daily Jefferson County Union in Fort Atkinson.
I started working in the print newspaper business during the Bush Administration — the George H.W. Bush Administration — as an impressionable 21-year-old sports fanatic. But today I have written the final chapter of this incredible 30-year career, as I now embark on a new challenge in my professional life.
While I will leave with more memories that I can count or even remember, I will leave knowing that I took a certain pride in providing each community I work within the best local sports coverage possible.
This job has been an enormous part of my life. Heck, it's been my life. Since beginning I have gotten married (twice), bought a few homes, had a child — Tyler recently turned 20 — and lost a lot of hair, while the remaining ones have turned gray.
It all came full circle last Friday night when I covered the Jefferson-Evansville football game; the first-ever event I covered for the Daily Union was a Jefferson-Whitnall football game on Aug. 24, 1990. It hardly seems like 30 years ago, but that's what it's been.
To say I'm going to miss it would be a colossal understatement: I love sports and love writing about them. However, the industry is changing as many of you know, and as I begin the road toward retirement I wanted to do something different. I'm sure I'll miss those Friday nights under the lights, the warm summer Sundays at the ballpark, and the Walk of Champions at WIAA State Wrestling. What I won't miss are the cold winter nights walking out to my even colder car after a basketball game, hunting down results from delinquent coaches, and of course the obscure hours.
A more structured work schedule is something I've craved for quite some time. What I will be doing is something totally out of my comfort zone, well on the other side of the spectrum. I have accepted the position of Guest Service Leader at the newly-purchased Kwik Trip in Cambridge.
But who knows, you may see my name in one of the local papers from time-to-time. Because after all, once a writer always a writer.
It's now time to put down my pen and steno pad, shut off my tape recorder and close my laptop for the final time. There are simply too many people to thank, so I Thank You All!
It's been one hell of a ride….