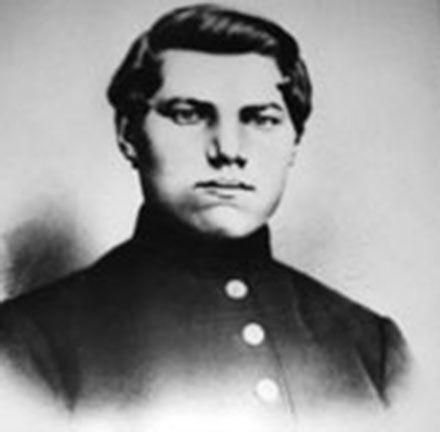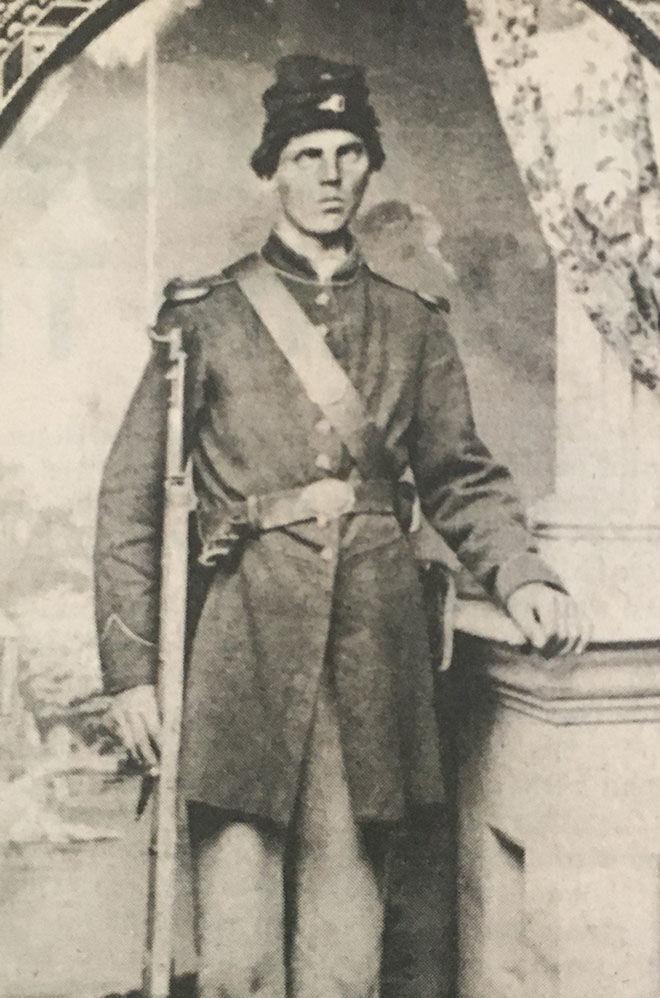 In cooperation with the Cambridge Veterans Memorial Committee, a version of this article was originally published in the Cambridge News & Deerfield Independent in 2011. Authors Gaylene Ireland, of Deerfield, and her sister, Glorian Melton, of Cambridge, are great-granddaughters of Christian Holzhueter II and are descended from the youngest of his eight daughters, Clara Holzhueter Grossman. Additional information was submitted by Paul Febock and by Joy Graffin, whose husband, Dennis, descended from Christian II's eldest daughter, Augusta. This article and accompanying photos will be included in "We Shall Not Forget," an annual tribute to area veterans, in November 2021.
In 1857 Christian Holzhueter I, his wife Dorothea and their eight children emigrated to America from Germany. They settled in the Hubbleton area, and later the Deerfield/Cambridge area. The three Holzhueter sons entered the Civil War, two of them on the same day and same place. They enlisted for three years on Aug. 14, 1862 in Columbus.
Friedrich HolzhueterFriedrich Holzhueter was born September 19, 1838. He served from 1862-1863. He was a private in Company G, the 23rd Regiment Wisconsin Infantry. Volunteers were under Captain John F. Hazelton. He was mustered out on Aug. 30, 1862, in Madison. Possibly he was wounded in Jackson, Miss.
Friedrich was discharged on April 3, 1863 in Millikens Bend, La., due to a disability. This was done by order of Major General McClelland (or McClernand). Company G had participation in the following battles: Chickasaw Bayou, Mississippi, Jan. 1, 1863; Arkansas Pass, Arkansas, Jan. 11, 1863; Greenville, Miss., Feb. 16, 1863; and Cypress Bend, La., Feb. 19, 1863. Friedrich died on March 18, 1869 due to effects from the Civil War and hardship. He is buried in the old portion of the Moravian part of the Rock Lake Cemetery in Lake Mills. He shares a double headstone with a younger brother, August. However, there is not a Civil War marker on his grave stone.
William HolzhueterWilliam Holzhueter was born in December of 1840. He entered the war on Aug. l4,1862 with his brother Friedrich. He was a private in Company G, 23rd Wisconsin Infantry. He was mustered out on July 4, 1865.
He married Louise Albrecht and they had 10 children. Many of his descendents reside in the Deerfield/Cambridge area.
Christian HolzhueterChristian Holzhueter II was born on Jan. 1, 1847. He entered the Civil War at the age of 17, on Aug. 26, 1864. He was in the First Wisconsin Heavy Artillery under Captain lra Ford, Lt. Coleman and Lt. Lowell. He was in Company M. He was stationed at Fort Weed near Washington. Christian had the honor of standing guard at President Abraham Lincoln's funeral. At one time, Christian was a member of the Waterloo Post of the Grand Army of the Republic (G.A.R.). The G.A.R. Memorial Hall in the state capitol was established in 1901 to honor the veterans of the Civil War and to collect and display relics and mementos of the Civil War and the veterans organization from that war — the Grand Army of the Republic.
Christian later joined the Cambridge Post. He outlived his fellow comrades and was the oldest living Civil War veteran in Jefferson County prior to his death at age 94 in 1941.
He was married to Amelia Berndt. They had eight daughters and many of his descendents also reside in the Deer-field/Cambridge area.
Many years later, Christian's great-grand-nephew, Gary Schroeder, was a guard at President John F. Kennedy's funeral.