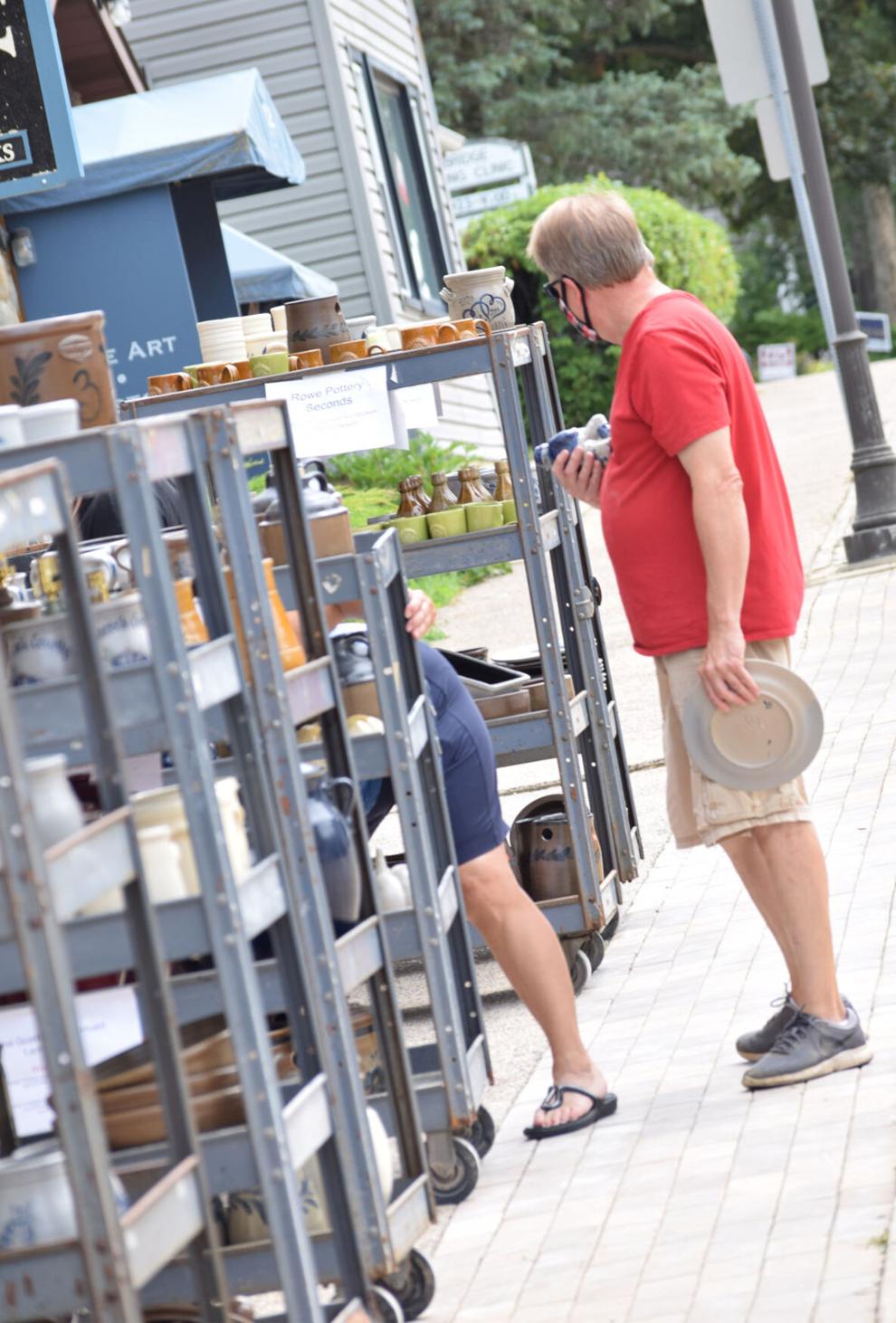 Downtown Cambridge will hold Maxwell Street Days Friday and Saturday, Aug. 6-7.
It marks a return of Maxwell Street Days, after the event was canceled in 2020 due to COVID-19.
In addition to sidewalk sales and other business promotions happening both days, there will be special events.
Frozen in Summer
Special events include CD Players Theater's "Frozen in Summer." This family-friendly meet and greet will be at the Galleria 214, 214 W. Main St., on Saturday, Aug. 7 from 10 a.m. to 12 p.m. Characters from "Frozen" will sing and be available for pictures. Information will also be available about "Frozen Jr.," CD Players Theater's 2022 children's show.
Used Book Sale
The Friends of the Cambridge Community Library will also hold its annual Used Book Sale Friday, Aug. 6 and Saturday, Aug. 7 from 9 a.m. to 3 p.m. at the Amundson Community Center, 200 Spring St.
Books will be for sale in a host of categories including history, collectibles, children's, art, cookbooks and puzzles. There will be hardcovers and paperbacks, some almost new, some gently used and some lovingly re-read over and over. Be sure to bring a bag to carry away your finds or purchase a Piggly Wiggly grocery tote at the sale for $10 and fill it up with as many books as it will hold.
The Book Sale will also feature a basket raffle. Tickets are $1, or 6 for $5. Themed baskets are being sought for the raffle; all baskets must include a book. A signup sheet to donate a basket is at the library.
Volunteers are also needed to help sort and organize materials on Wednesday and Thursday, Aug. 4-5 and to help restock and sell books on Friday and Saturday, Aug. 6-7. Lots of volunteer shifts are available – a signup sheet is at the library. Book Sale volunteers receive a Piggly Wiggly bag they can fill with books of their choice.
Used books can be brought to the library any time throughout the year (no encyclopedias, please).
For more information contact the library at (608) 423-3900.