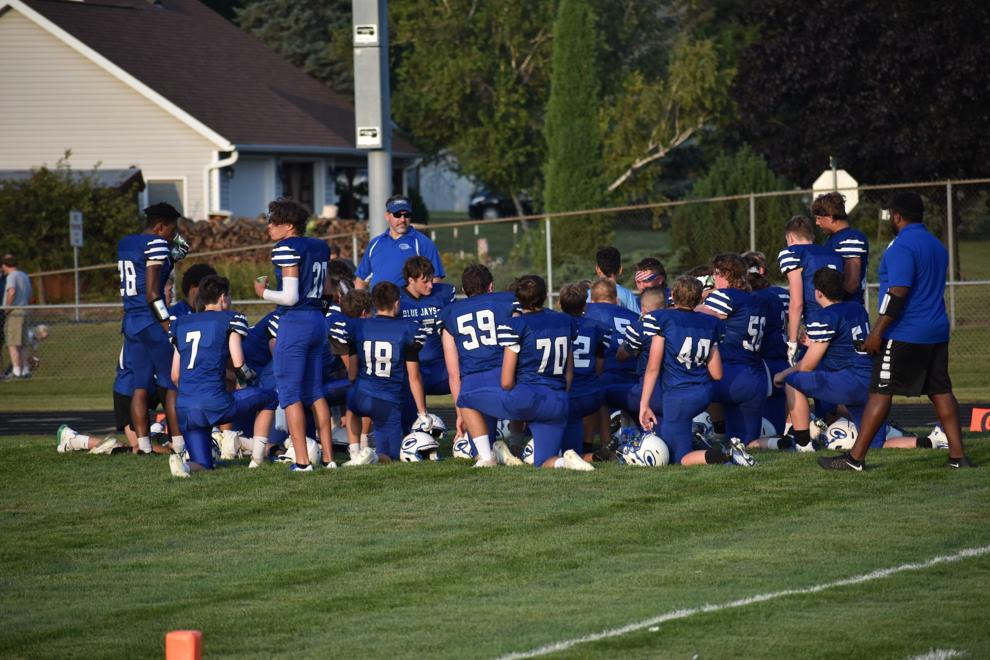 The Cambridge Blue Jays played a complete game in a 40-8 victory over Palmyra-Eagle on Friday, Sept. 3.
"Our guys are responding, they're up to the challenge. We were really excited at the end of the game last night to tell them that, you guys stepped up, we really got a shutout with the JV giving up eight points at the end, but the varsity guys got a shutout," said Cambridge coach Mike Klingbeil.
Cambridge senior quarterback Jace Horton put the Blue Jays up early with three touchdowns in the first quarter. Horton scored a rushing touchdown, found senior running back Trey Colts for a touchdown pass and added another rushing touchdown to go up 20-0 after the first quarter.
"He's developing, he learns a lot every game," said Klingbeil. "He hasn't had the luxury of being a multi-year starter like other quarterbacks have had in the past, so it's been a bit of a trial by fire and I think this game has really helped him and helped his confidence."
In the second quarter, Colts added a rushing touchdown, and Horton threw a touchdown pass to senior tight end Eli Stein to put the Blue Jays up 33-0 at the half.
Senior running back Austin Hughes punched in a rushing touchdown in the third quarter. A Palmyra-Eagle passing touchdown ended the Cambridge shutout.
"We challenged the defense, we've been throwing the stats at them and you almost give up 100 points in two games is not something that our defense does," said Klingbeil. "We're still mixing-and-matching our personnel, trying to figure out who fits where and gives us the best looks and which combination of guys gives us the best style of defense."
Horton ended the night five of eight for 82 yards and two touchdowns. On the ground, Horton rushed 10 times for 103 yards and two touchdowns. Colts had nine carries for 114 yards and a touchdown. Senior linebacker Jon Gjertson led the defense with eight tackles. Freshman defensive lineman Aiden Sperle had seven tackles and two sacks.
Cambridge (2-1) heads to Waterloo (2-1) on Friday, Sept. 10 at 7 p.m.