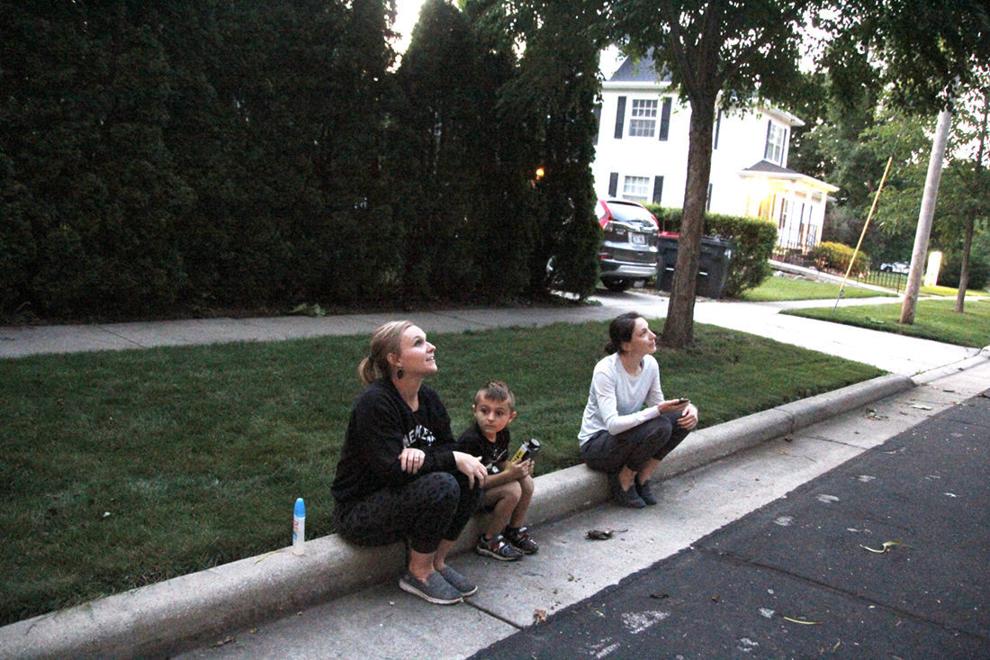 Eric and Tracy Witter have never known a time when bats weren't swooping around their Cambridge neighborhood.
In 2013, on the first night in their home near downtown Cambridge, they chased one out of the kitchen. Soon afterward, they discovered a roost in a former carriage house on their property.
"You could see them hanging from the rafters; that was cool," Tracy Wittwer recalls.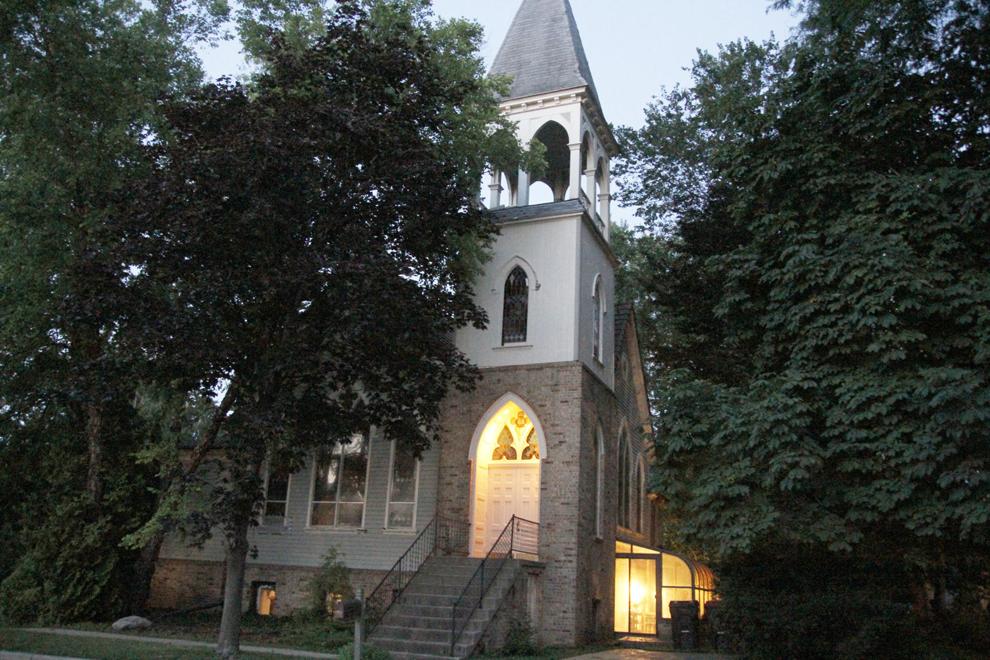 Soon afterward, Eric sealed up an access point into the carriage house and those bats didn't return.
But there are plenty still living nearby.
That's what you get, the Wittwers acknowledge, when you live across the street from a more than 120-year-old former church, now a private home, with a tall cupola that makes a perfect roosting spot.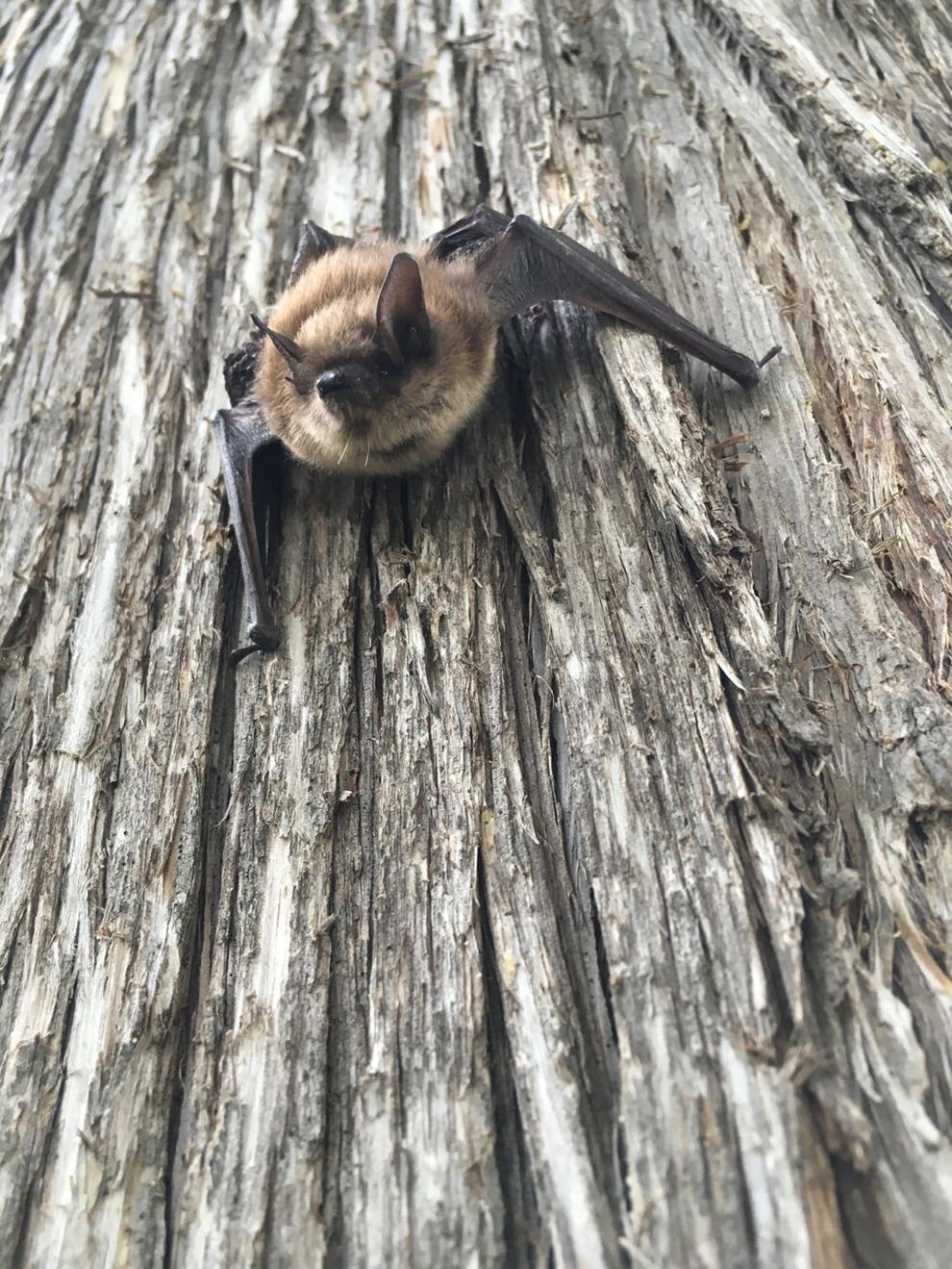 The couple, who now have two young children, have in recent years spent a lot of summer nights watching at dusk as bats fly overhead.
"We've been here eight years now and it doesn't get old," Tracy Wittwer said. "It's just so fun to watch them. They come so close. You're like 'whoa, that almost hit me.'"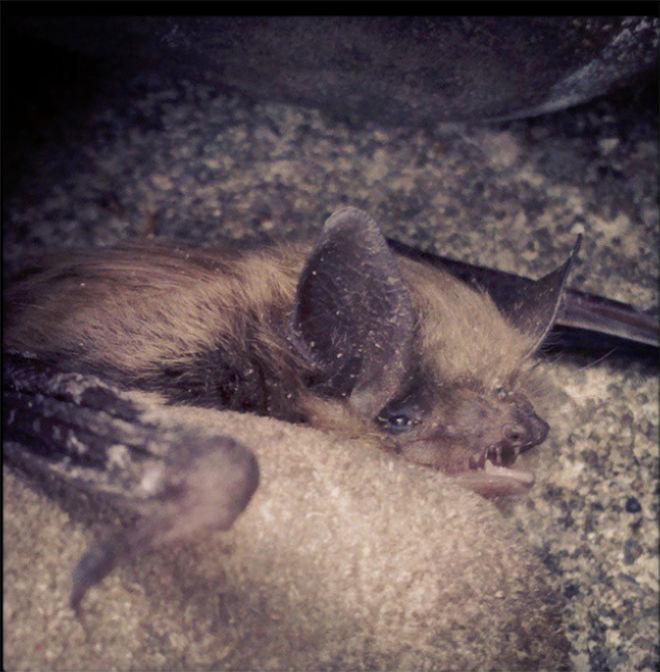 Now, though, the Wittwers are getting involved on more than an entertainment level. This summer, they joined an effort to save the little brown bats – one of eight species of bats in Wisconsin — that elsewhere in the state and nation are being devastated by a fungal disease called White Nose Syndrome.
As the sky darkened last Thursday night, July 15, Tracy and their son, Sawyer, settled on the grassy terrace in front of their home with Heather Kaarakka, a conservation biologist from the Wisconsin Department of Natural Resources.
Eric and their daughter, Emmy, meanwhile, staked out the perimeter of the former church, with permission from its homeowner who was out of town.
For the next 45 minutes, they counted bats emergiing from the cupola who were en route to nighttime feeding sites like Lake Ripley about a mile away.
Before they gave up as the cupola became enshrouded in darkness, Kaarakka had counted more than 450 bats flying above, and had gathered additional information via a handheld ultrasound detector that Sawyer Witter was allowed to carefully hold.
"There's lot of sounds," he commented, as Kaarakka's count continued and they casually chatted about what bats eats and their habitat.
"They are part of just about every ecosystem on the planet," Kaarakka offered.
She said the constant chatter coming from the ultrasound detector were echo pulses sent out by the bats as they woke up.
"That zipper noise you hear is them locating an insect," Kaarakka said. "It's called a feeding buzz; there's usually a little bit of a pause when they've captured an insect and they're eating it."
As the hour passed, other neighbors joined in.
"If you guys are worried that they're vampire bats, those only live in Central and South America," interjected Lucy Fitzgerald, who had wandered over with her father, Jim.
Jim Fitzpatrick said they also commonly see bats in the summer and are pretty sure "some of them live in our roof."
That Kaarakka counted hundreds of bats emerging from the former church cupola in less than an hour was astounding, he said.
"Wow. I thought there'd be, like, 10 up there," he said.
White Nose Syndrome
Kaarakka is one of a three-member DNR team who, among other professional duties, travel the state doing bat counts and coordinate a citizen volunteer effort to help with that.
She said a call from Eric Wittwer brought her to Cambridge.
Her visit was part of a statewide summer bat count held this past weekend, timed to compare numbers with a count done earlier in the summer, to gauge in part how many babies had been born this year.
"Folks all over the state are going to be counting bats this weekend," Kaarakka said.
The health of the little brown bats roosting in the former Cambridge church's cupola is important to DNR efforts to identify colonies of bats that are thriving in the face of White Nose Syndrome, that over the past 15 years has wiped them out nationwide.
Research suggests that bats who winter-hibernate in caves and mines throughout the state may be picking the fungus up as it proliferates in those spaces, she said.
About 5 years ago, the Wittwers found a sick bat on their property that appeared to have later died of White Nose Syndrome, the DNR has said, based on photos taken by the family.
The fungus associated with White Nose Syndrome grows on areas of the bats' bodies that typically don't have hair, including on their muzzle and wings, Kaarakka said.
White Nose Syndrome may kill bats, research suggests, by being irritating enough to wake them up in mid-winter when they should be hibernating. Depleted by the energy involved in waking up and having to find food that time of year, they often die by early spring, Kaarakka said. The disease also ravages their wings, that are key to many aspects of their health, including storing water, and their death is often hastened by their becoming dehydrated, she said.
"It's kind of a terrible combination of things," she said.
But the number of little brown bats that Kaarakka logged in Cambridge on July 15 is evidence that this colony in Cambridge, at least, isn't dying out.
"We have made an effort over the past 10 years to try to locate these remaining little brown sites just because they seem to be survivors," Kaarakka said. "They seem to be persisting amid this really deadly disease. There aren't very many roosts like this left."
According to the DNR, bat populations in Wisconsin have been in rapid decline since 2014 due White Nose Syndrome, that was first discovered in New York in 2006 and has spread across the U.S. It reached Wisconsin in 2014 and now "poses a severe threat to all four of Wisconsin's cave bat species: big brown bat, little brown bat, northern long-eared bat and eastern pipistrelle," the DNR's Bat Program website says.
Tthe DNR's Bat Program website, https://dnr.wisconsin.gov/topic/WildlifeHabitat/Bats, also offers other resources, including instructions for building a bat house, how to get involved in the citizen bat monitoring effort in Wisconsin and how to help conduct a summer roost count.
The data Kaarakka gathered in Cambridge will go into a DNR database, as well as into a national database.
That information has been tapped to help come up with treatments, she said. And it's contributing to progress toward a vaccine; the United States Geological Survey's National Wildlife Health Center in Madison has been part of the vaccine effort, she said.