Cambridge Area EMS Director Bob Salov will retire Dec. 31 after four decades with the local service.
He'll be replaced, for now, with acting director Paul Blount, who will step into that role after recently being hired as assistant director.
Both positions were unanimously approved Nov. 18 by the Cambridge Community Fire and EMS Commission.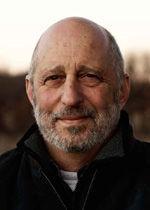 Salov, speaking before the commission, called his tenure "an incredible 40-year run," that culminated in being hired as director in 2012.
He thanked, for their service, all the EMS department members and members of the fire department and commission he's worked with over the years.
In recent years, Salov has overseen a shift from an all-volunteer EMS department to the hiring of full-time paramedics, and the department's rise to a paramedic level. Those shifts have cost money and haven't been popular in some circles, he acknowledged, going on to thank the commission and its five member municipalities "for funding these budgets."
"With these dollars we've provided this community with 24/7 service," that now is able to have ambulances rolling in 3 minutes, he said. "I know there was a pain of transitioning away from volunteers but as you know, we couldn't do that anymore."
The commission and its five communities – Cambridge, Rockdale and the towns of Oakland, Christiana and Lake Mills – have also worked in recent years to come up with a plan to expand the fire and EMS station in Cambridge, that local taxpayers would accept. Referendums to fund that expansion failed in 2021 in Cambridge, Oakland and Christiana and are expected to be back on the ballot in April 2022.
There have also been calls to explore merging with neighboring departments like Deer-Grove EMS, to save money through staffing and other efficiencies.
Salov said Blount is up to the challenges facing the department.
"I feel very confident he's going to provide the leadership and strength and courage to move forward," Salov said. "There's a lot changing in EMS and I think he's up to the deed."
Salov said he would be available in coming months to help smooth the transition.
Blount is currently a police officer, fire fighter and paramedic in Palmyra. He said he is shifting to part-time in that community, in order to be full-time in Cambridge.
For now, he said his family would remain living in Lake Geneva, and will consider in the future moving to Cambridge.
Blount is the former chief of Deer-Grove EMS, serving in that role from 2007-2008, and has been a flight paramedic in Rice Lake, Wis. He has also worked in much larger cities, including Atlanta, over a 25-year career in emergency services.
He said he and Salov have already begun working on the transition.
"I look forward to more conversations and am appreciative to the commission to allow us to have that relationship, and for facilitating that," Blount said.
"It's been a huge pleasure to get to know him," Blount continued, of Salov, "and the rest of you. It's been quite an honor to step into this position."
"Bob has built a really solid foundation and along with your help and support I'm looking forward to continuing that."
Blount acknowledge some recent department staffing challenges, with a wave of resignations in the past month that in coming weeks will leave just three full-time staff, including the director. That leaves Cambridge relying more heavily than usual on other area EMS departments like Deer-Grove.
"My goal in the very near future is to rely on that very little," Blount said.
Blount said staffing is a problem "everywhere," in EMS.
"If you talk to any community in Dane or Jefferson County, or surrounding counties, that's a real problem," he said.
He said recruitment is underway to fill the vacancies.
"That's obviously a very big challenge," he said. "We're going to have to dig in, we're going to have to work really hard to recruit good future employees…even with the candidates that have already applied. So that's the goal, to hustle on this."