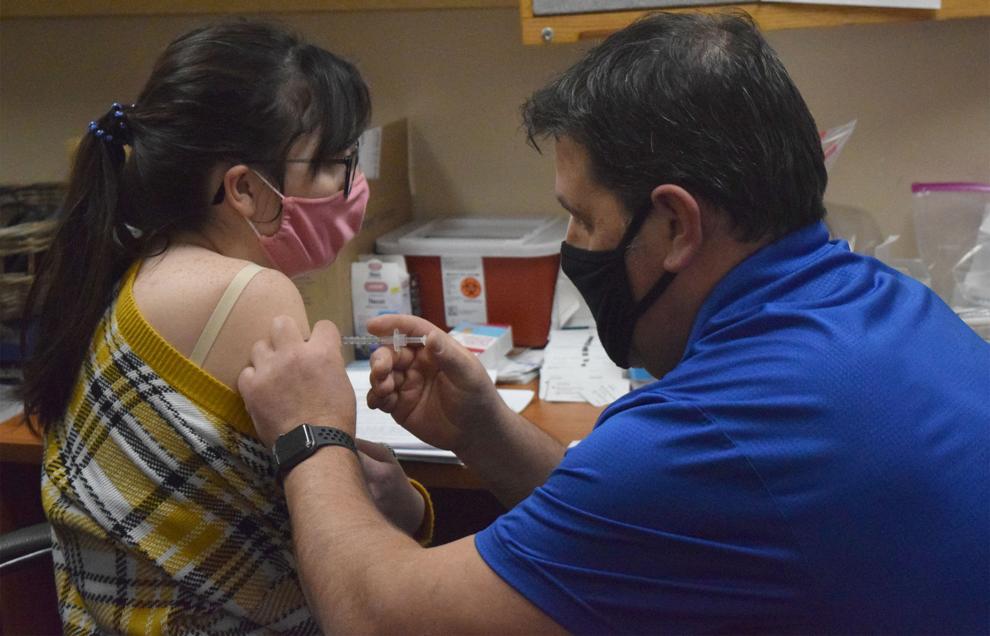 For some people, being vaccinated against Covid-19, or any communicable disease, is a complex decision.
Religious and political views can intertwine with general personal views, such as whether a shot is medically or ethically OK for them and their family. In this country, we have the right to take a pass.
We would hope, however, that given the seriousness of COVID-19 and the public health and economic devastation it continues to cause, that some staunch non-vaccinators will this time consider getting a shot.
There are alarming emerging indications, though, that a significant percentage of people who live in rural areas like ours will decline.
New nationwide polling data from the Kaiser Family Foundation, shared this week by the Wisconsin Office of Rural Health, shows that rural residents are more likely than suburban and urban residents to say they don't plan to be vaccinated against Covid-19.
In its polling, the Kaiser Family Foundation found that only about 30% of rural residents "definitely" plan to be vaccinated against COVID-19, far fewer than 42% of urban residents and 43% of suburban residents. One-third of rural residents polled said they will "probably" get a shot, 15% will "probably not get it" and 20% will "definitely not get it."
How closely that social-geographical division aligns with political and other divisions is hard to say.
Neither can we yet say whether those views might be swayed by potential coming restrictions on travel and general public movement for those who choose not to be vaccinated, and perhaps by potential new rules on unvaccinated children attending in-person school.
What is foreseeable is that logistical barriers to vaccinations will likely ease in rural areas in coming months. Whether we have access to a shot may not ultimately be a question – only whether some people will decline it.
Already, small local pharmacies like Forward Pharmacy, that has five locations, including in Deerfield and Cambridge, have vaccines in hand. For now, they're vaccinating health care and other essential workers. We hope they will continue to be involved, fostering key rural buy-in through their pharmacists' familiarity with the local community.
Additionally this week, the Wisconsin Department of Health Services and Wisconsin National Guard launched a mobile vaccinination effort to help local health providers bring vaccines to the most remote corners of the state. Beginning this week, mobile teams that include University of Wisconsin pharmacy and nursing students will spread out across Wisconsin.
"This pandemic has amplified health inequities throughout the state—we have seen how differences in opportunity, resources, and access to quality health care have exacerbated this public health crisis," DHS Secretary-designee Andrea Palm said in a release this week. The mobile vaccination initiative "will help close gaps in accessibility and ensure that every Wisconsinite will have the opportunity to get protected against COVID-19," Palm said.
We hope the mobile team rollout is accompanied by a stepped-up information campaign designed to encourage the most reluctant state residents, including the most entrenched rural residents, to consider accepting a vaccine.
Given the chronic lack of broadband access in rural areas, such an information rollout would have to entail more than website and social media posts. It would have to reach out through other existing mediums as well, including local access cable, local radio and television, print newspapers, school newsletters and religious, business and civic organization communication channels.
To turn the tide on the pandemic, rural skeptics will need solid information from trusted existing news and information sources, presented in a straightforward way they can fully – or at least begrudgingly -- buy into. That, in combination with vaccines begin administered locally by pharmacists they already know, might just convince some to roll up their sleeves.