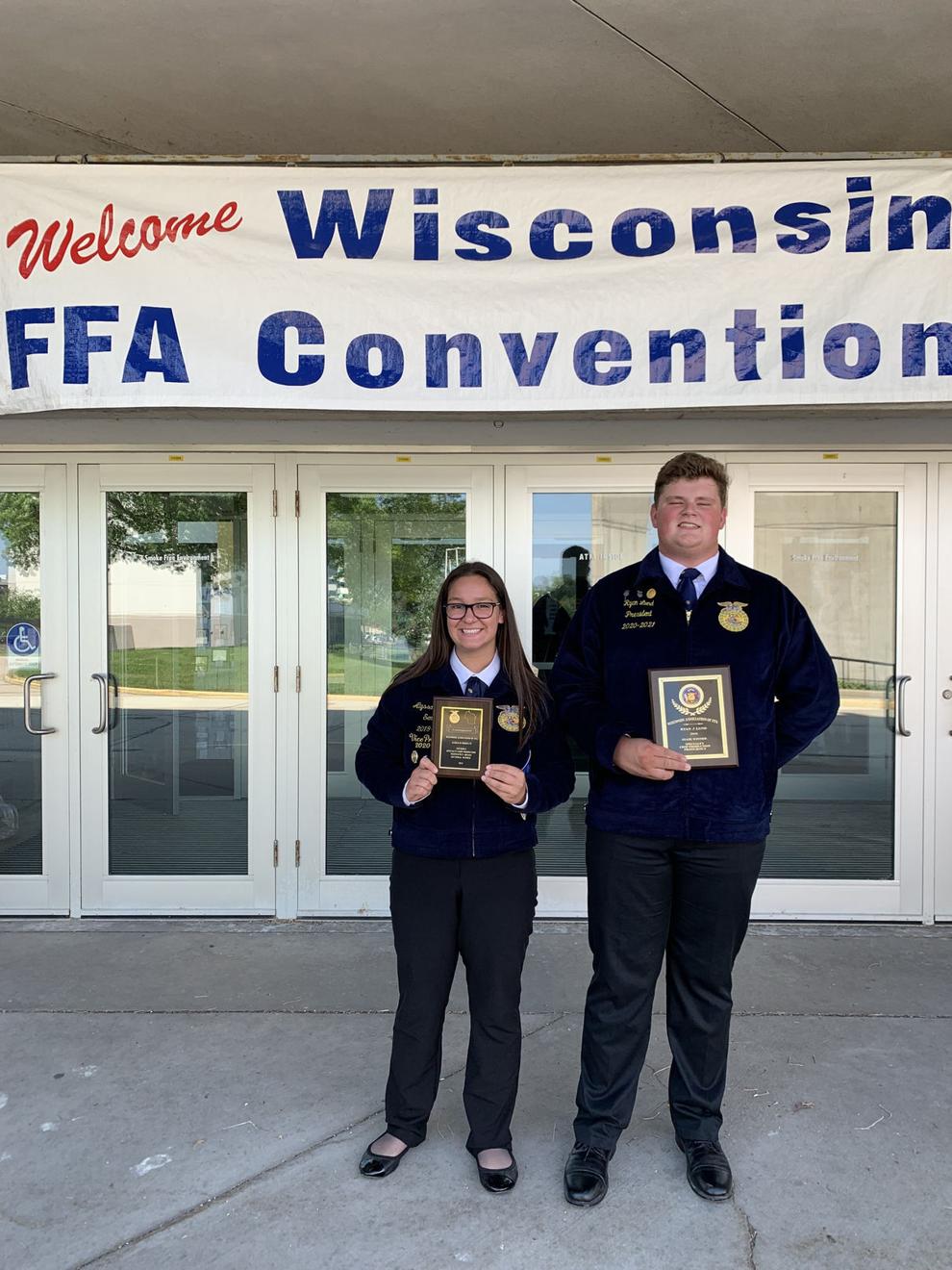 Ryan Lund, of Cambridge FFA, has won the Wisconsin Association of FFA's 2021 Specialty Crop Production award.
Lund has grown up working on his family's tobacco farm. He started when he was five years old and has continued to be a key contributor every growing season. Lund takes an active role in all aspects of growing tobacco. In the spring he unloads the plants and then assists in the planting of the tobacco plants. After planting is done, he goes around and weeds the fields.
Once the tobacco plants have started to flower, he deflowers the plants. A few weeks after the deflowering, he helps harvest the tobacco via the hanging process. He pitches in with the last part of the production by stripping the leaves off the stalks.
Lund also helps educate people about tobacco. There can be a lot of negative stigma around tobacco but he uses his experiences to help provide a positive light.
Alyssa Woodley of Cambridge FFA was also a state finalist for Speciality Crop Production, taking second place.
Their FFA advisor at Cambridge High School is Emily Klingbeil.
Lund will find out soon if he is selected as one of four national finalists. If selected, he will compete at the National FFA Convention in Indianapolis, Ind., in October. Lund was also a state finalist in the Agriculture Mechanics Repair and Maintenance Entrepreneurship Proficiency areas.
The Specialty Crop Production Proficiency award is sponsored by Chippewa Valley Bean.