Being in the Cambridge school district for 36 years, as a teacher for 30 and as the dean of students for six, John Leadholm has been a part of the Cambridge community for a long time. Leadholm will now forever be a part of the community as he will be inducted into the Cambridge School District's Athletic Hall of Fame on Saturday, Sept. 25 at Lake Ripley Country Club.
"It's nice to be honored by your local community and the school district in which you worked for so many years, and so it's a very humbling experience. It's a great feeling," said Leadholm.
Seamlessly transitioning from a blackboard in the classroom to a whiteboard on the court, Leadholm was the head coach for the Cambridge boys and girls basketball programs. Leadholm spent 16 years as the girls head coach and 17 years as the boys, along with being the defensive coordinator for 11 years for the Cambridge football program.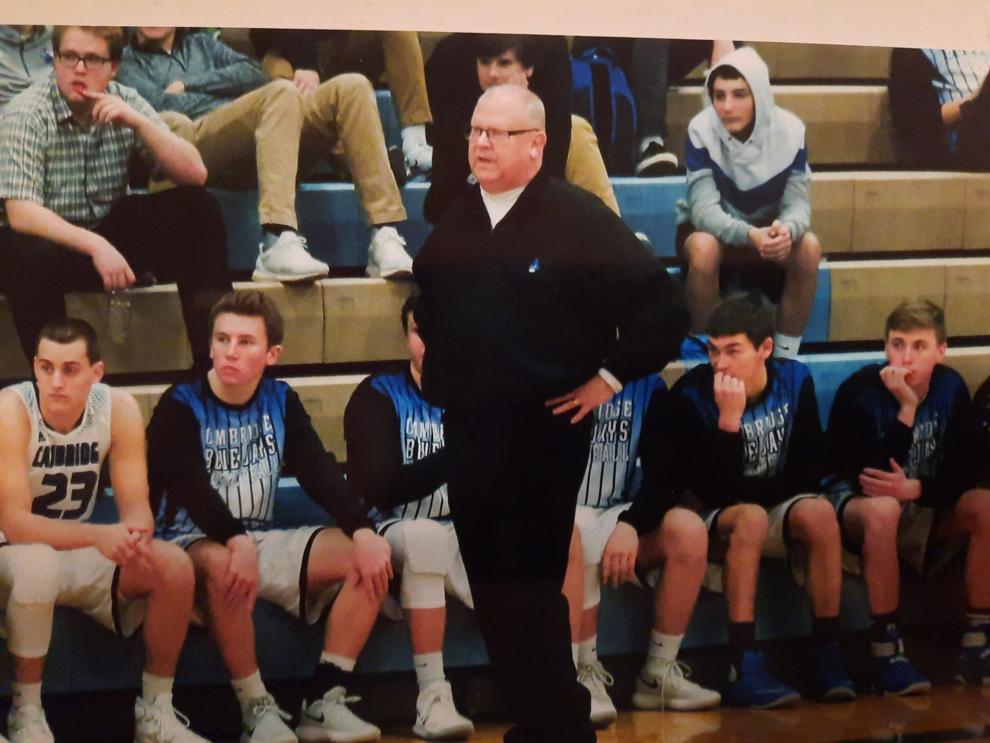 "I liked all sports, but that was a sport I had the greatest passion for, and I had that since I was a young boy," said Leadholm on why he coached basketball.
As the girls coach, Leadholm coached six conference championship teams and went to sectionals six times as well. For the boys, Leadholm won a conference championship and went to three sectionals. As a head coach, Leadholm won 418 games between the two programs, going 418-328 in 33 years, helping him get inducted into the Wisconsin High School Basketball Coaches State Hall of Fame in 2019 after retiring in the year prior.
One of the reasons why Leadholm coached for so many years is due to the help of his family. Leadholm had the opportunity to coach his sons, Shane and Cole Leadholm, on the varsity level. Along with coaching his sons, Leadholm had the opportunity to work with his wife, Lisa, for 30 years at Nikolay Middle School.
"Your family has to be supportive of what you do, and they become a big part of your overall program because if you think you're doing things all by yourself, that's not really how it is, you have to have the support of your family. Without them I wouldn't have been able to continue that career for so long," said Leadholm.
Along with coaching great players, Leadholm was thankful for the assistant coaches, who have helped him over the years. Dan Gaertner, Bob Lacke, Ben Stenklyft, Dave Dedie, Dave Bartz, Mike Jefferey and Mark Dooley were some of the assistant coaches that sat on the sidelines with Leadholm.
On Sept. 25, Leadholm will be inducted into the Cambridge Athletic Hall of Fame at the school district's 12th annual Blue Jay Hall of Honor Banquet. A social hour will be held from 4-6 p.m., followed by dinner and then the awards ceremony.