The Deerfield Demons boys basketball team returns a heavy amount of production from last season, which saw the Demons go 5-6 with a loss to Randolph in the WIAA Regional Final.
"The big thing going for us from last year is we had a lot of young guys that got a ton of varsity experience against good teams which only helps us this year," said Deerfield head coach Nick Krull. "Everyone we have returning is more confident now that they are upperclassmen."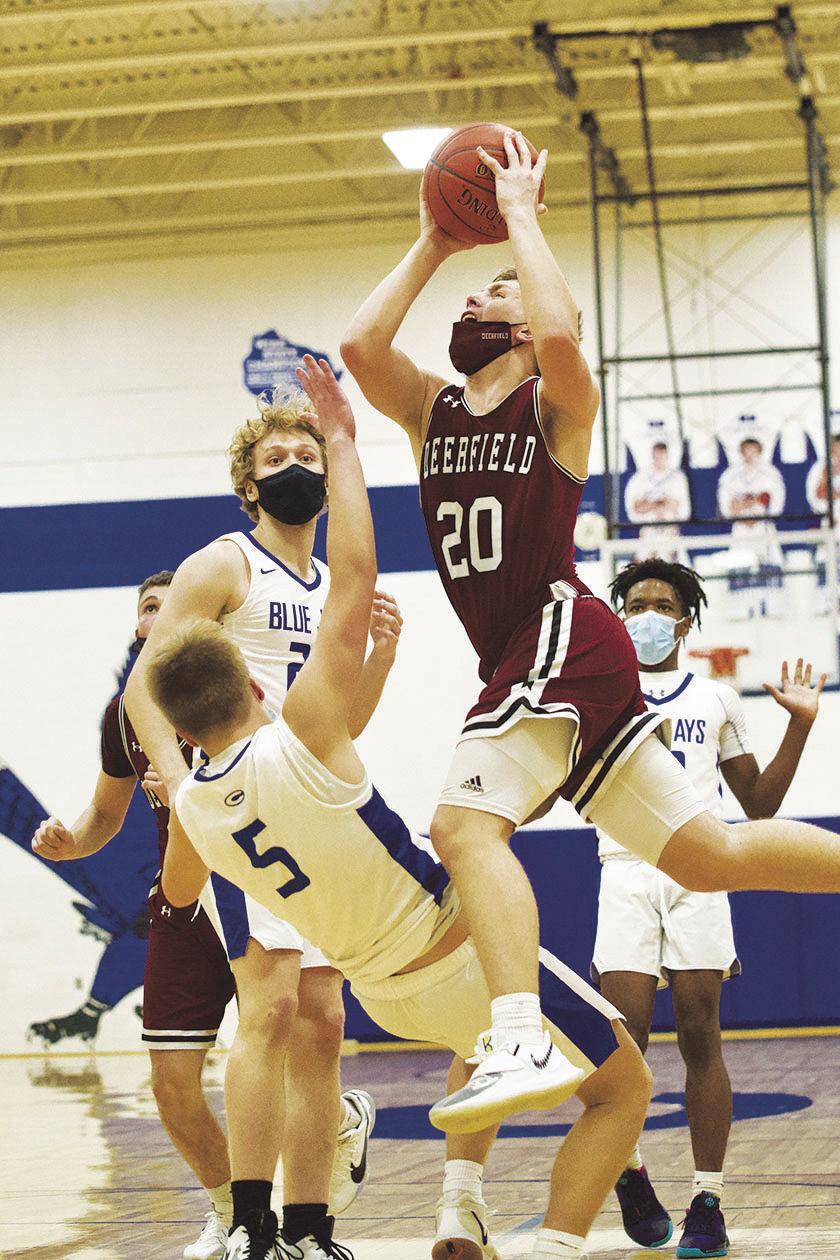 Junior guard Cal Fisher returns to the Deerfield starting five, leading the team with 20.5 points per game, shooting 53% from the field and shooting 45% from 3-point territory last season.
"We definitely have big expectations for him this year in making an even bigger jump now that he's an upperclassman," said Krull. "He's a player that doesn't come around very often so when you get one like him, you're always going to lean on him heavily because of all the things he's capable of doing."
Fisher recorded 71 rebounds, 40 steals and had 54 assists, leading the team in all categories. Also, returning to the lineup includes four-year varsity senior forward Dayton Lasack, who was second on the team by averaging 10.8 points per game.
"He's going to be a big vocal leader for us, and one we are going to lean heavily on to lead this team," said Krull.
However, the Demons will have to replace the production of Clayton Mathweg, who graduated after averaging just over eight points per game last season.
"We're definitely going to miss Clayton. His attitude and work ethic were second to none, but I think we have a few guys who are confident and ready to step into that role," said Krull.
Another question mark facing the Demons is if senior forward Collin Klade, who averaged just over seven points per game, can participate this season after suffering an injury in football. With a recovery timetable unknown, Deerfield will look to the rotation of junior guard Tommy Lees, who led the team with a 76% free throw percentage, and sophomore Martin Kimmel, who made 10 3-pointers last season, to fill in the rotation.
"With the depth and skillset we have, we will be a more balanced team this year. We have a lot of guys who are unselfish, and are willing to be stars in their roles," said Krull.
The Demons tip off the season at 7:30 p.m. at Lake Mills on Friday, Nov. 26.