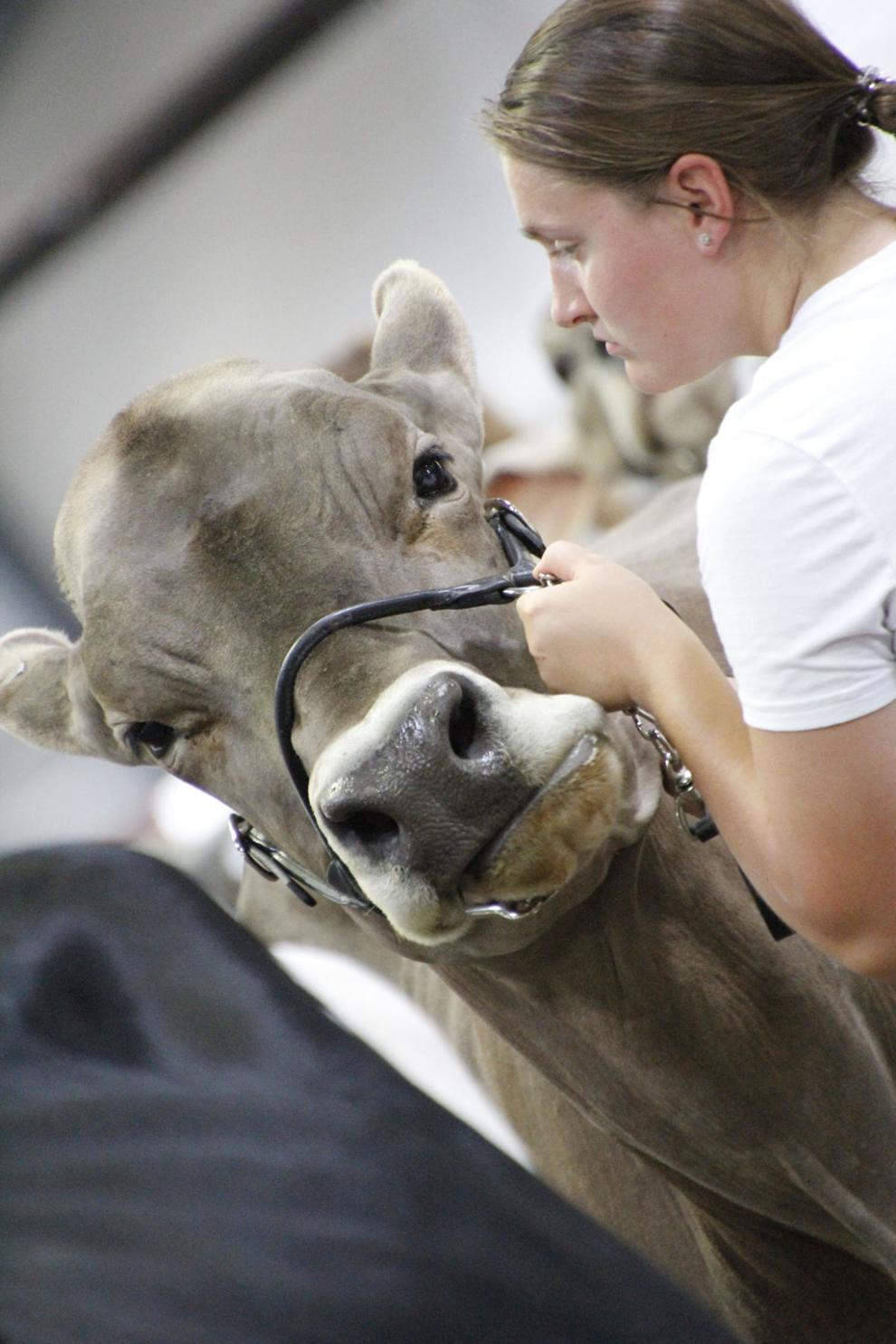 Alice Johnson enthusiastically lists what she's taking to the 2021 Dane County Fair: cooking, writing, baking and building projects.
The fair, July 15-18 at the Alliant Energy Center in Madison is doubly exciting, she says, because she's never been.
What should have been her second go at the fair, this summer, will be her first.
Johnson, a member of Cambridge 4-H, joined the organization during the 2019-20 school year.
Due to the COVID-19 pandemic, her projects and those of youth throughout Dane County were shelved when the 2020 fair was canceled.
"Our youth exhibitors and fair traditions are very important to us, but nothing is more important than the health and safety of every patron that joins us at the Dane County Fair," the Dane County Fair Association said in a release on May 13, 2020.
4-H didn't stop in Dane County this past year, however.
Clubs in the Cambridge and Deerfield area have soldiered on, mostly meeting virtually with limited in-person activities allowed but only with advanced approval from the Dane County 4-H office. Local clubs Glacial Drumlin 4-H, Oak Park 4-H and Cambridge 4-H are chartered through Dane County 4-H.
A fourth local 4-H Club, Lake Ripley 4-H is chartered in Jefferson County and its members show at the Jefferson County Fair.
Neither the Jefferson County Fair, nor the Stoughton Fair in Stoughton, have yet announced whether they will happen in 2021.
Despite the distanced pandemic year, local 4-H youth say they've managed to stay connected to fellow club members, do community service and work on projects.
The Dane County Fair returning in-person is a bright spot as summer approaches, youth and adult leaders say. It was something, they said, that wasn't a guarantee until a few weeks ago.
Local 4-H members keenly recall last year's fair-less summer.
"Wisconsin is all about the summer fairs. It's such a huge part of our local culture" said Elon Roti Roti, an adult leader with Cambridge 4-H. It "gives people a sense of community" and tradition.
Cambridge 4-H member Greta Kantzler said she lost track of time last summer without the fair. Kantzler, the vice president of the club, said she usually spends most of fair week showing dairy animals.
The club is usually aflutter with activity right before the fair, and "last year that didn't happen at all," Kantzler said.
Roti Roti said that the last year has been hard; the club struggled with engagement and lost some members it had worked to recruit in 2019-20.
"4-H is about doing...doing for the community, doing hands-on learning," Roti Roti said. "When you can't do, you really lose a lot of what the organization is about."
Virtual meetings "can get very detached," agreed Adela Arrington, current president of the Cambridge 4-H club. "It feels more real when you do it in-person….there's more of a drive to do stuff and present your (projects) and make it on time."
Looking forward
4-H youth say they're excited for the Dane County Fair this year for so many reasons: the food, the friendships, the pride of showing their work.
Kantzler said she's looking forward to seeing friends from other clubs.
"I haven't really been able to keep in touch," Kantzler said.
And the cream puffs, she missed those last summer, she added.
Johnson, now the treasurer of Cambridge 4-H, said she's excited to finally walk through the fairgrounds with her family.
"To be able to have my family see what I've been up to...that'll be cool," Johnson said.
Sam Lenarz is also excited to, at last, show off his work. Lenarz is the Sunshine Officer for Cambridge 4-H and typically takes projects like woodworking, creative writing, art and photography to the fair.
"If you're going to make something, might as well do it for the fair," Lenarz said.
Getting to exhibit their projects "really inspires everyone to put forth their best effort," Roti Roti said.
Ria Howard, president of Glacial Drumlin 4-H, said she finds inspiration in viewing other youth projects at the fair. She also has fond memories of riding the carnival rides and eating funnel cake at the Dane County Fair with her siblings.
Bella Kelly and Lena Swain of Oak Park 4-H said they're fans of the cheese curds at the fair. And Kelly added that her favorite part is being in the ring, showing dairy cows.
Lenarz added that he likes the Dane County Fair because it "feels more social" than other fairs, and judges give feedback directly to club members.
2021 fair
The Dane County Fair Association said in a release last week that the 2021 fair will be open to the public and that it will follow current Public Health Madison & Dane County orders, with modifications for safety. Most animal projects and youth exhibits are on, the release said, with virtual judging for non-animal exhibits and plans for animal sales still in the works.
"Dane County is proud to partner with the Fair and help safely return a summer tradition to our Alliant Energy Center," Dane County Executive Joe Parisi said in the release.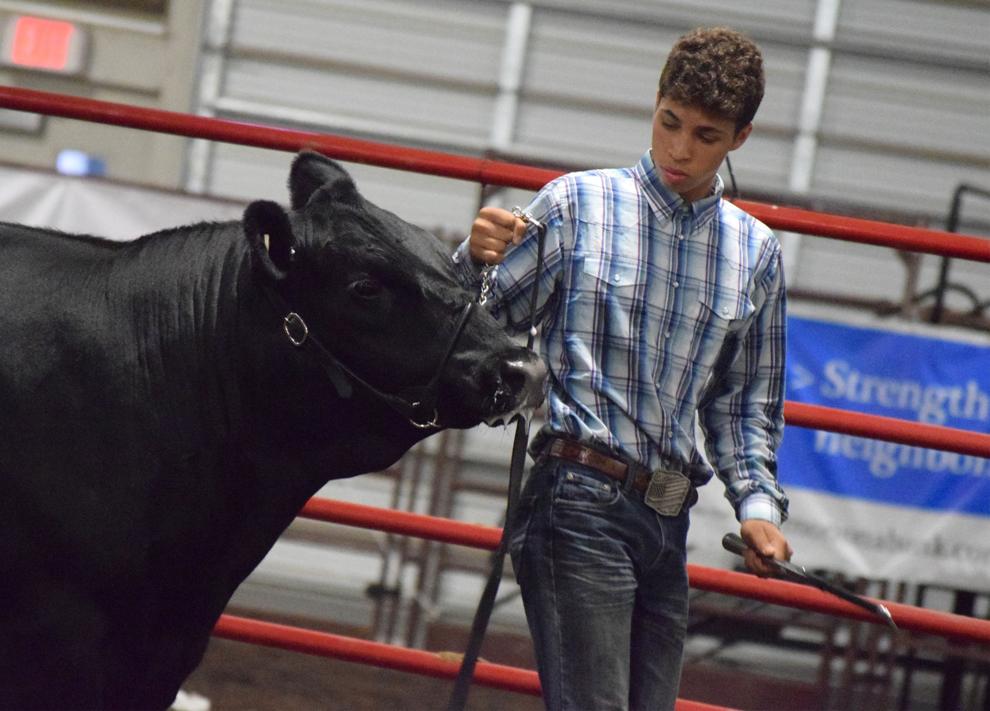 4-H during a pandemic
This past year, local 4-H clubs have adapted to COVID-19, with video calls, doorstep project material drop-offs and Oak Park 4-H even had a socially-distanced mini fair for its members.
This is Howard's last year in 4-H, as a senior at Deerfield High School. So continuing to meet, even virtually, and to do activities has been really important.
"It was really nice to still have this last year, despite it being weird and complicated," Howard said.
Howard said that she would regularly drive around Deerfield, dropping project materials off on club members' doorsteps. Then, members met virtually to do projects like baking brownies, art projects based on different artists and arranging plant terrariums.
Oak Park 4-H did a socially-distanced highway clean-up, a cookie swap this winter, and it holds a monthly virtual business meeting.
Kelly said she leads trivia games during meetings every month. And Swain said he did a presentation on cow facts and jokes.
"What did the secret agent cow say to the other cow?" Swain asked. "Are you udder cover?"
Dana Kelly, a parent volunteer with Oak Park, said learning to do presentations over video conferencing is just another life skill.
"4-H didn't go away, she added. "You can cancel the fair but you don't cancel 4-H."
Cambridge 4-H members have continued service projects like building little free libraries and stuffing backpacks full of essentials for foster children. With the help of grants, those projects have been able to happen.
Roti Roti said members did a "great job" weathering the storm, and that having a fair to look forward to will now keep them motivated until summer.