The Deerfield Demons dropped a Trailways crossover match, falling to Fall River 48-39 on Friday, Nov. 19.
Fall River remains undefeated on the year as Deerfield is still in search of its first win.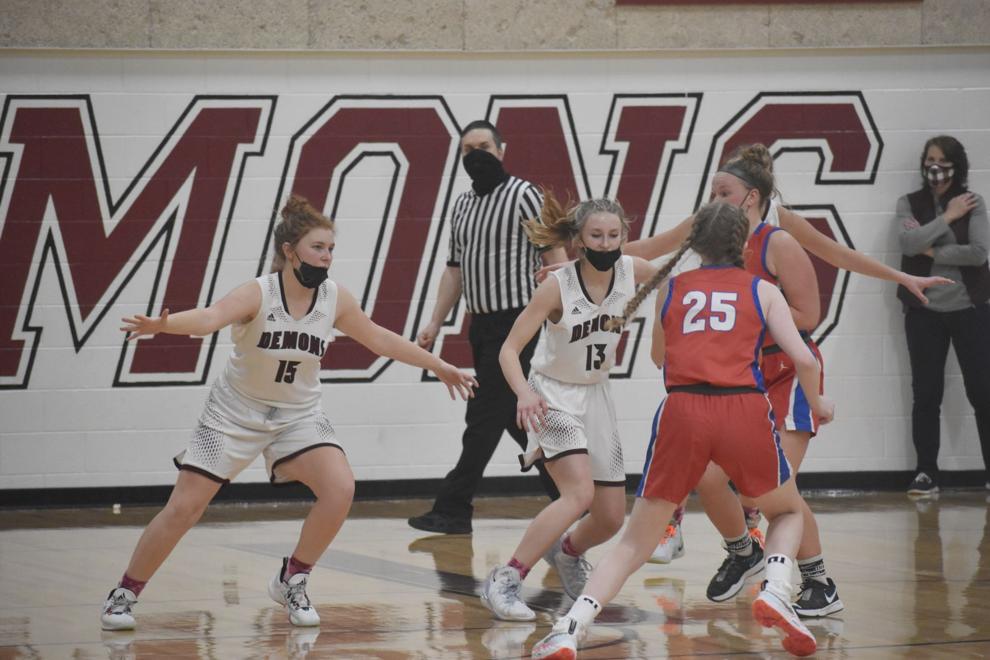 The Deerfield Demons girls basketball team could not overcome a 27-15 halftime deficit as they fell 48-36 in their opening game to the New Glarus Glarner Knights on Thursday, Nov. 18.
"That's why we play good teams like that," said Deerfield head coach Don Schindler. "It takes us out of our comfort zone, so we can get more comfortable when we play better competition in that same situation."
New Glarus played a full court press, affecting the rhythm of the Deerfield offense. Deerfield cut the early New Glarus lead to 6-2 after junior Moli Haak put the Demons on the board with a layup.
"In the first half, we played a little out of kilter, like it just didn't seem like we were in a groove and that was part of the pressure," said Schindler.
New Glarus extended its lead to 21-7 before Deerfield slowly found its rhythm on offense. Junior Grace Brattlie drained a three to cut the New Glarus lead to 23-14 with under five minutes to play in the half. Deerfield went into the locker room trailing New Glarus 27-15 at the half.
In the second half, Haak provided another bucket to cut the deficit to 10 points. Deerfield chipped the lead down to seven, but a three-point play by Lindsey Schadewalt put New Glarus up by 10 again. The Demons cut the lead to 30-25 after sophomore Kylee Lonigro hit a bank shot.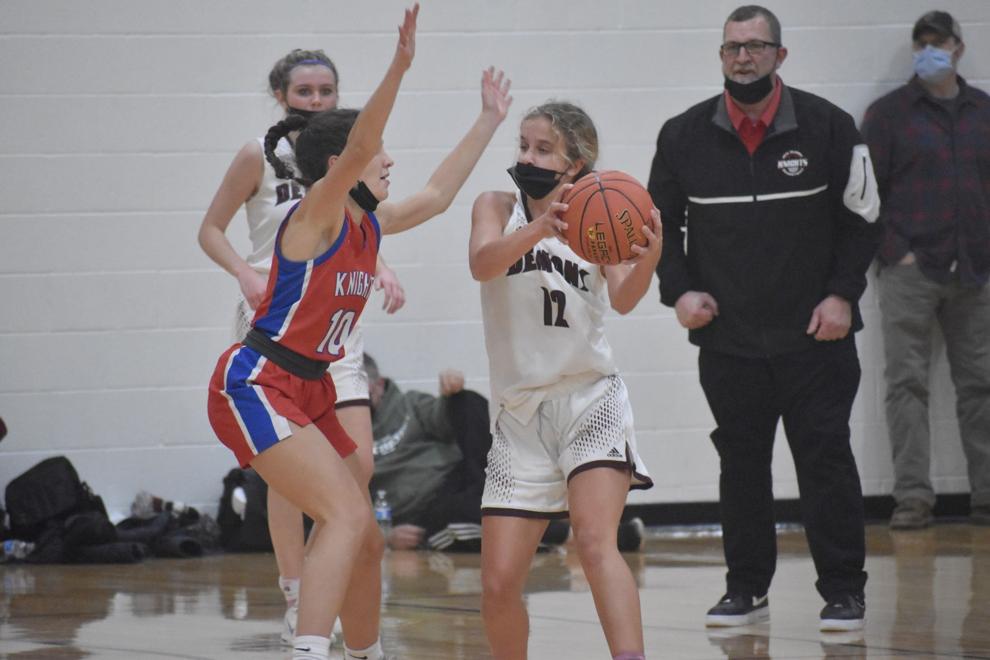 "She's a good shooter," said Schindler. "The banking part is one thing, but she can knock it down and she'll continue to get better, get more comfortable and we'll look for good things from her."
New Glarus increased its lead to 37-28, forcing Deerfield to take a timeout. The Glarner Knights slowly put the game out of reach the rest of the way, winning 48-36 on opening night.
"In the second half, we settled down a little bit, we got the ball to Steffi (Siewert), who is a great ball handler and handles the pressure really well and we just have to keep looking to her to bring it up," said Schindler.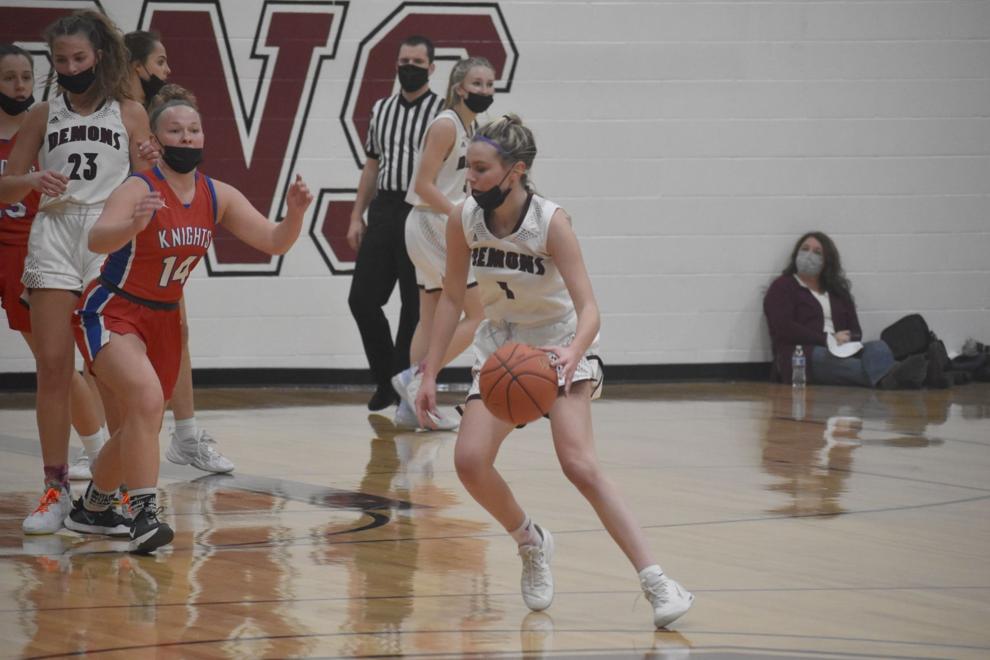 Schadewalt was the highest scorer with 22 points for New Glarus. Brattlie scored 10 points for Deerfield, while Haak dropped eight points. Junior Jayden Winger hit a 3-pointer on her way to six points scored, Lonigro and junior Steffi Siewert added five points and junior Julia Fischer scored two points in the loss.