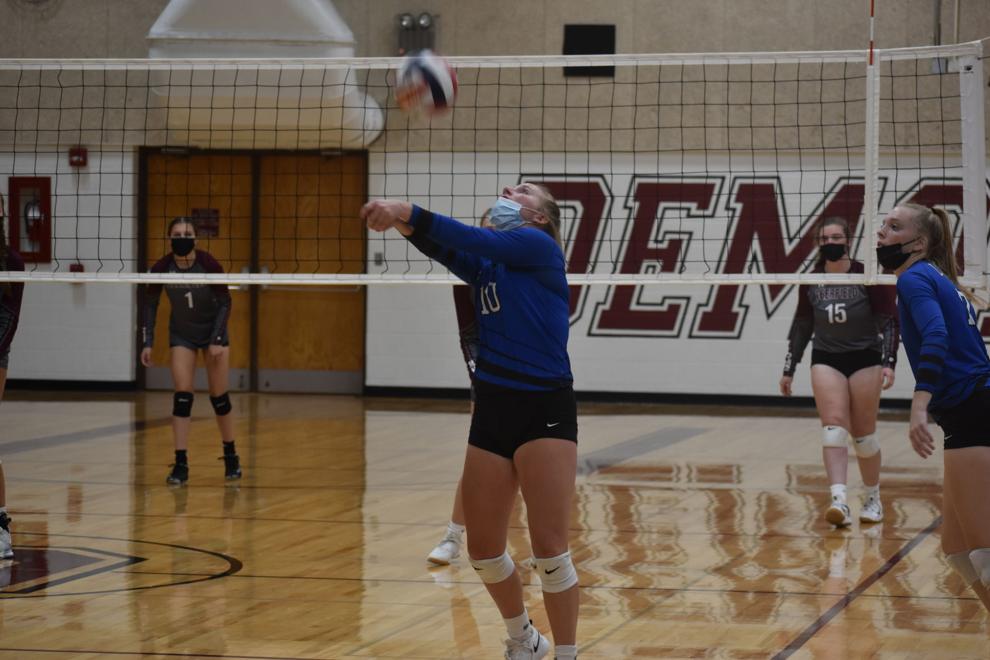 The Cambridge Blue Jays defeated the Deerfield Demons in three sets (25-16, 25-18, 25-2) on Monday, Sept. 13.
Cambridge
Entering a rivalry game with a loud atmosphere, the Cambridge Blue Jays never wavered on way to a three-set victory.
"We took this game very seriously and we are changing the culture with Cambridge volleyball," said Cambridge head coach Breah Klemp. "With a rival like this, this is how we wanted to start it and we got the job done."
Cambridge cruised through the first set, opening the game with a 13-5 run before a Deerfield timeout. Deerfield chipped away at the lead, getting the score to 21-15 before Cambridge went on a 4-1 run to win the first set.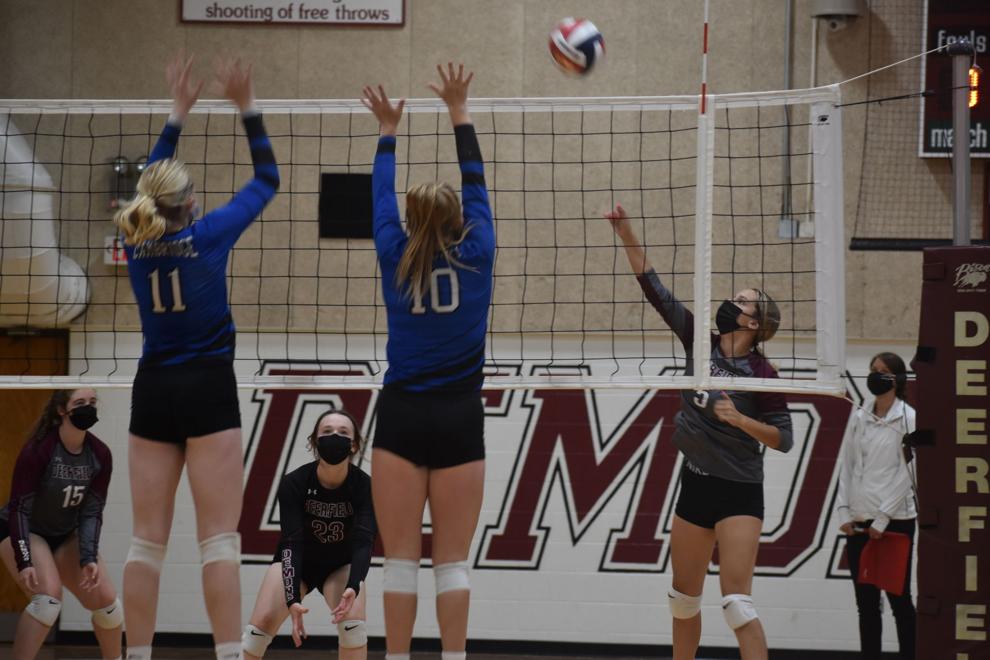 In the second set, Deerfield got out to a 5-4 lead before Cambridge took back the lead, going up 9-5 as Deerfield took a timeout. However, Deerfield inched closer to the lead, getting three straight points, cutting the lead to 13-15 before Cambridge took a timeout.
Cambridge pulled through, increasing the score to 20-15, and then ending the set with a 25-18 victory.
"We have a history of a second-set slump and so we fought through that one and at the end of it, I said alright that one is done, now go put it away," said Klemp.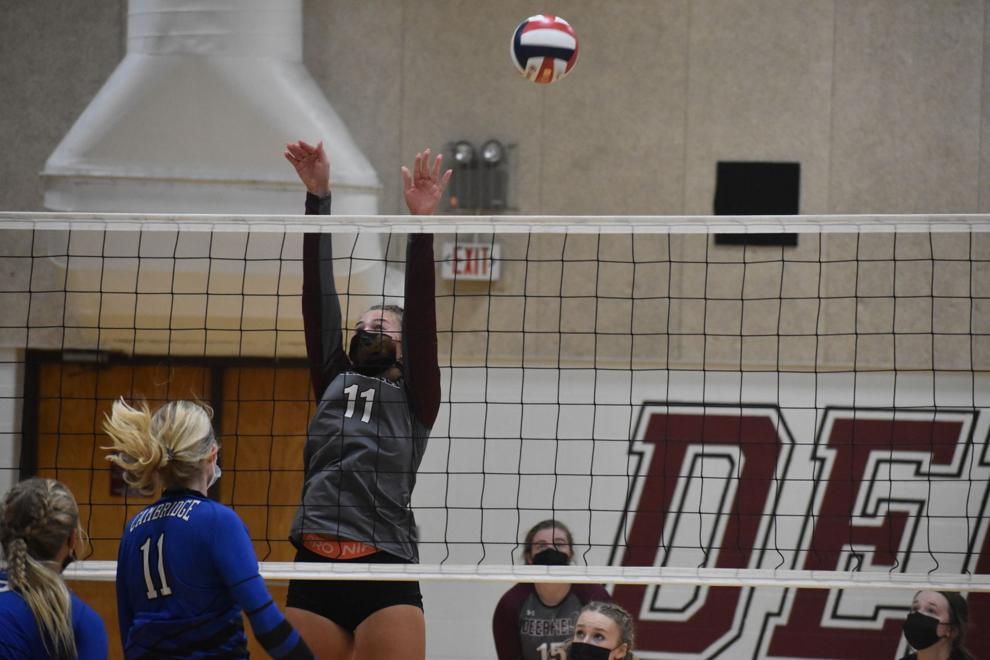 In the third set, Cambridge quickly got out a 7-1 lead before a Deerfield timeout. The Blue Jays rattled off 10 straight points, quickly putting the game out of reach with a 17-1 lead. Cambridge won the final set 25-2, giving Cambridge its first win of the season.
"We just knew we needed to finish it. We haven't won a match in a few years and so this was something that was important for all of us and so I knew we said we had to get out and do it and we did it," said Klemp.
Also this week, Cambridge (1-5) lost to New Glarus (0-3) on Tuesday, Sept. 7, Waterloo (0-3) on Thursday, Sept. 9 and went 2-1 in pool play at the Dodgeland Invitational before falling in the semifinals to Laconia.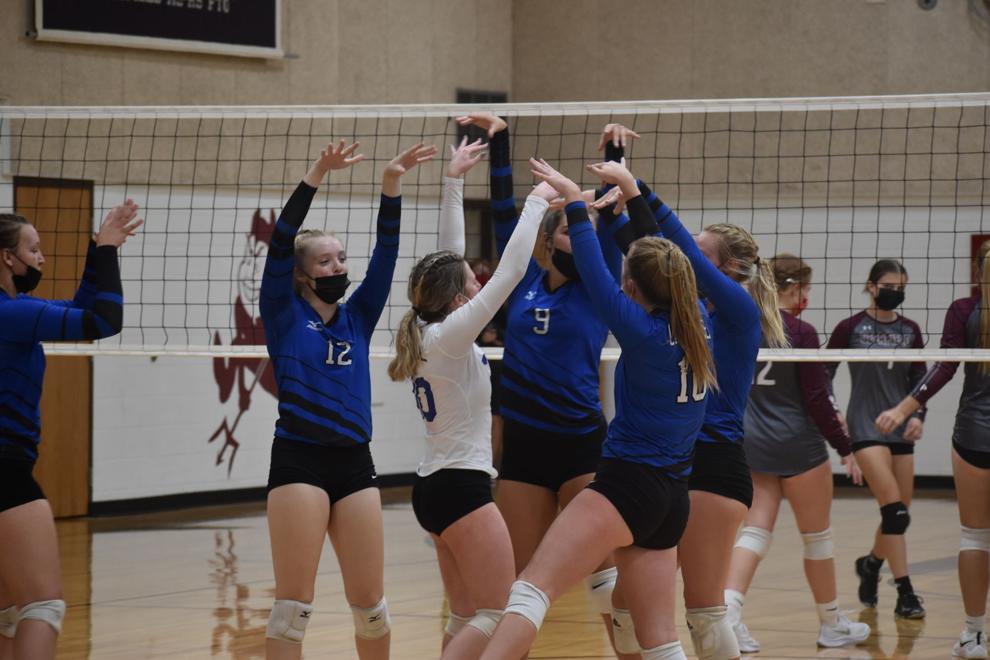 Deerfield
With a packed house, the Demons could not come out with a victory against Cambridge.
"We're still a young team and so we are very much showing that, especially against tougher competitors who are older than us," said Deerfield head coach Jessie Backes. "We only start one senior and so we're still in the transition period and hopefully we can get that out of that since we're halfway through the season."
In the first set, Deerfield played from behind, being down 17-8 before closing the gap to 21-15. However, Cambridge pulled away with a 25-16 first-set victory.
The closest Deerfield came to getting a set victory came in the second set as the Demons opened up with a 2-0 lead and increased the lead to 5-4 throughout the set. However a 9-5 lead by Cambridge caused a timeout and the Blue Jays continued to increase their lead.
However, after the score was 10-15, Deerfield rattled off three straight points to force Cambridge to call a timeout. The score was 14-16 in favor of Cambridge before the Blue Jays went on a 4-1 run and then pulled away with a 25-18 victory.
"When we're aggressive, we do well and I've been saying that all season long, but we struggle with passing, and you really can't be aggressive at the net when you struggle with passing. We're still working on those fundamentals, along with being young and trying to figure it out.
In the third set, Cambridge went on a tear, opening the set on a 17-1 run before Deerfield got its second point. The Demons lost the third match 25-2, losing the game.
Junior Grace Brattlie had two aces and seven assists. Junior Steffi Siewert had four kills, senior Morgan Mack two blocks and junior Evie Mikkelson had eight digs. Deerfield drops to 2-7 on the loss.