Cambridge's Ryan Lund was named the Offensive Lineman of the Year for the second straight season, while the Blue Jays' Ezra Stein was tabbed the Athlete of the Year as the Eastern Suburban Conference announced its 2020 all-conference team.
Cambridge finished 4-1 in their first year back in the ESC since the 1980s, and went 6-2 overall during the modified Wisconsin high school football season due to the coronavirus pandemic.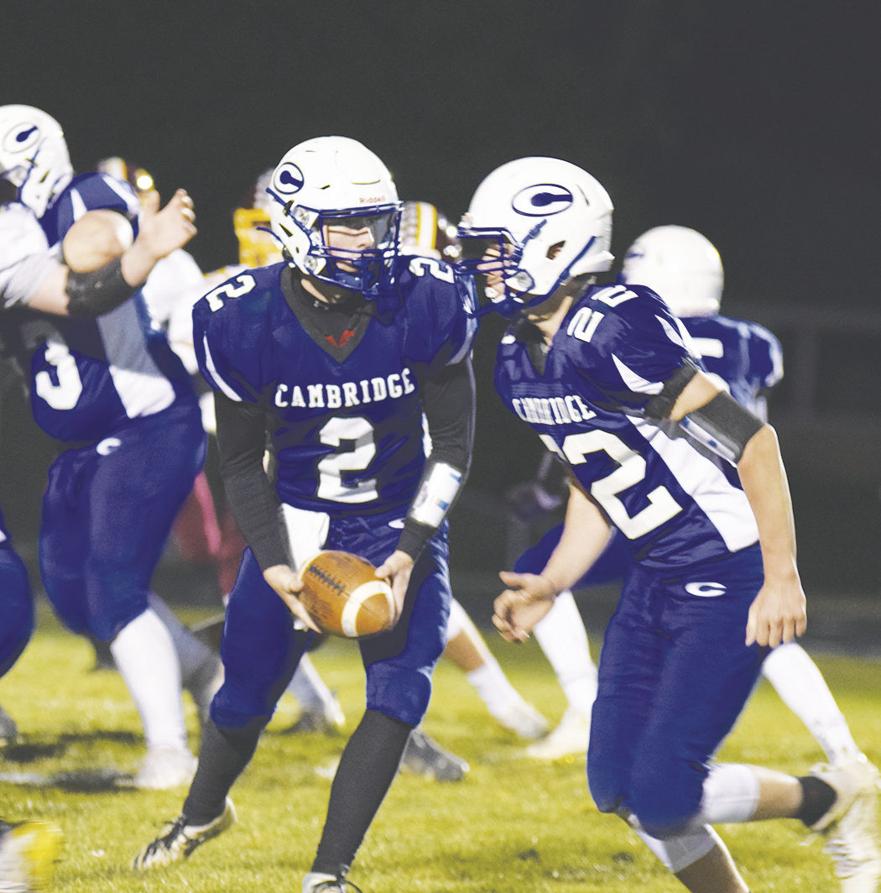 "We just talked about where we were in July and just hoping to get a chance to practice and have a season," said Blue Jays head coach Mike Klingbeil. "We had the opportunity to play in six regular-season games along with a playoff game and our conference was able to move forward with a conference championship and all-conference awards. We feel very fortunate to have had the opportunities we did during the pandemic."
Lund was a four-year starter and a two-time team captain. The 6-foot-4, 300-pound senior offensive lineman helped the Blue Jays average 25.4 points per game and 235.6 yards per contest. On the defensive side, the down lineman made 3 tackles including five tackles for a loss.
For the second year in a row Stein earned first-team honors at both quarterback and inside linebacker, and after being named second-team kicker as a junior he was upgraded to the first team his senior season.
On offense, the 6-0, 200-pound Stein completed 40-of-89 passes for 609 yards and four touchdowns, and gained 443 yards and scored 11 TDs on the ground. On defense, he led the team with 53 tackles and added eight tackles for a loss. And as a kicker he was perfect, making all 22 of his extra-point kicks and was 3-for-3 on field goals.
"We asked them about their youth football record and it wasn't very good. They ended up 32-9 in their four years here in (high school) along with three conference championships and five playoff wins," said Klingbeil of both Lund and Stein. "They have been great leaders and have helped all of our players during their time here. They will be missed."
Junior Eli Stein was named second-team tight end/fullback, outside linebacker and specialist. The 6-foot-3, 190-pounder caught nine passes for 168 yards, and led the defense in both tackles for a loss (9) and interceptions (2) sharing the team lead with Sully Schlieckau and Austin Hughes.
Junior Trey Colts was named to the second team on both sides of the football. Colts earned honors at running back after rushing for 654 yards and seven touchdowns, and at inside linebacker aftermaking 48 tackles six TFLs and adding one sack and one interception.
Other Blue Jays named to the second team was junior offensive lineman Tucker Tesdal.
Senior Jacob Moody earned honorable mention status at inside linebacker after recording 33 tackles and three TFLs.