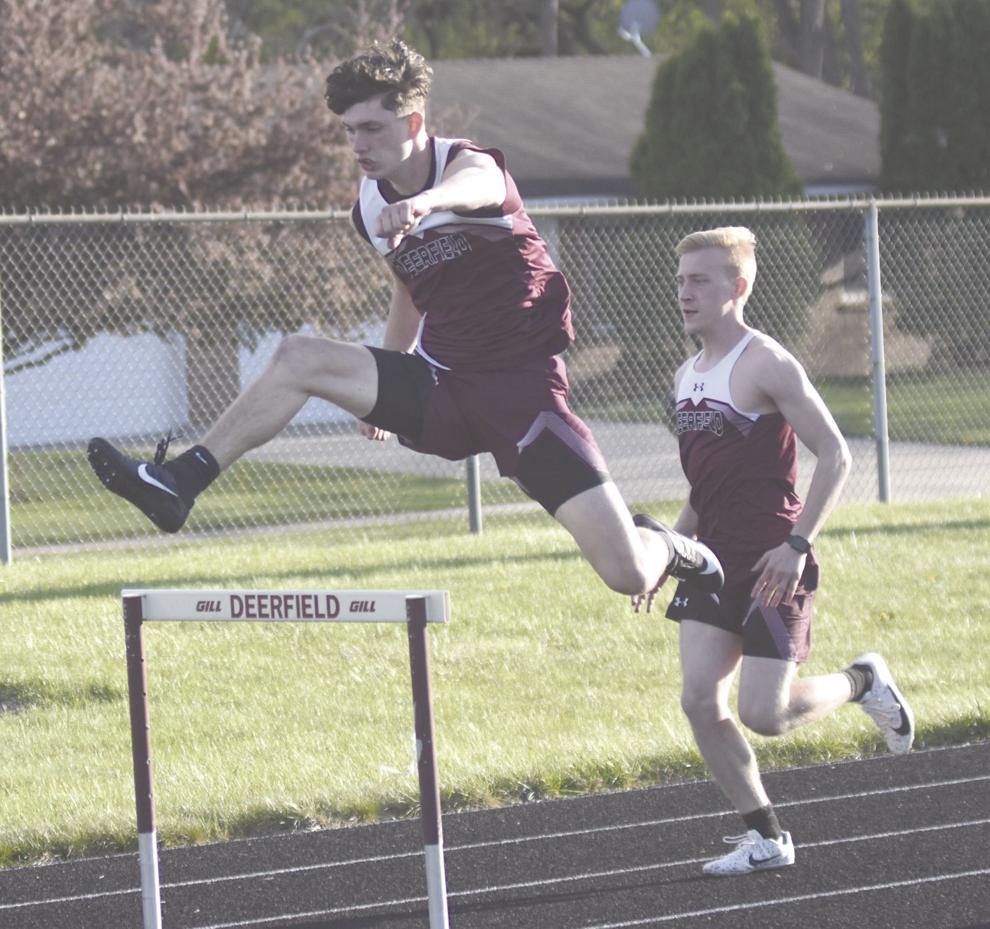 DEERFIELD — Cambridge's boys track and field team won 11 events and cruised to the team title with 151 points at the Deerfield Quad on Thursday.
The Blue Jays won six events on the track. Dale Yerges won the 200 meter dash in 24.64 seconds. Liam Brown won the 800 in 2:11.03. Zach Huffman took the 1,600 in 4:50.89.
Cambridge's 400 relay team of Sully Schlieckau, Kris Holmes, Eli Stein and Aidan Schroeder won in 48.81. Perry Thompson, Peter Schmude, Brown and Yerges won the 1,600 relay in 3:57.08. Austin Trewyn-Colvin, Riley Schneider, Samuel Thompson and Logan Knutson won the 3,200 relay in 10:51.63.
In the field, it was Schmude winning the long jump (19 feet) and high jump (6-0), Jonathan Jones winning the pole vault (12-0), Ryan Lund winning the shot put (44-4 1/2) and Stein winning the discus (123-04).
Cambridge's girls finished fourth with 44 points. The 1,600 meter relay team of Gillian Thompson, Callie Suick, Ripley Trainor and Mara Brown won in 4:49.62 to lead the Blue Jays.
Deerfield's girls took second at their home meet with 69 points, while the boys finished third with 79 points.
Kylee Lonigro led the Demons on the girls side, winning the 1,600 in 6:48.81. Dayton Lasack led Deerfield's boys with wins in the 110 hurdles (16.58) and 300 hurdles (43.42). Cody Curtis won the 400 in 1:00.34 and Kaleb Regoli won the 3,200 in 13:46.
Team scores — girls: Lodi 168, Deerfield 69, Johnson Creek 59, Cambridge 44
Team scores — boys: Cambridge 151, Lodi 84, Deerfield 79, Johnson Creek 7