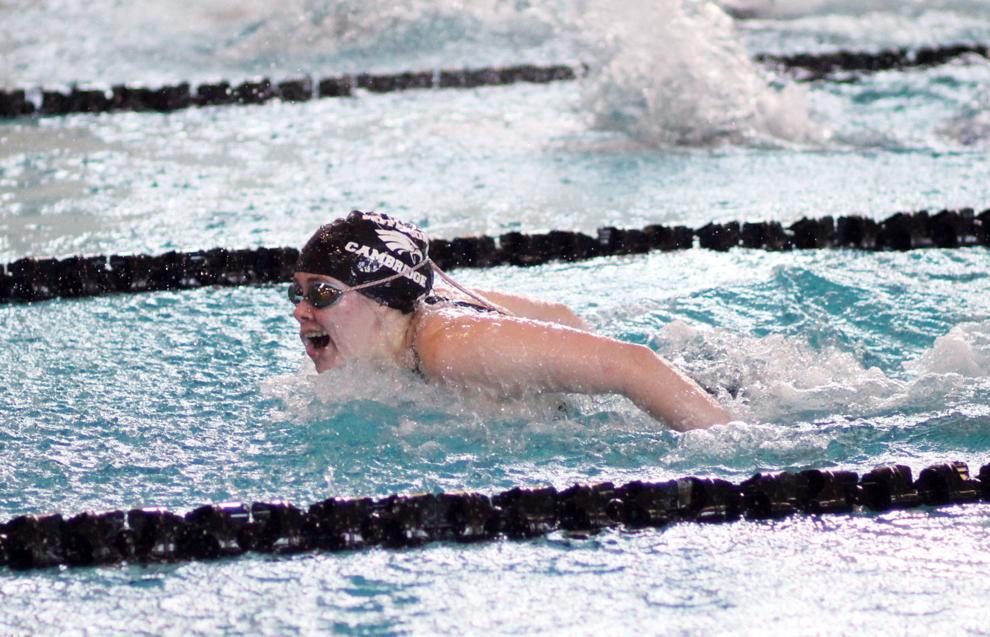 JEFFERSON — There were no better freshmen in the pool March 30 than Jefferson/Cambridge's Jordyn Davis and Zoey Rank.
Davis won one individual event, while Rank captured two individual first-place finishes as the Jefferson/Cambridge girls swim team took third at a WIAA Division 1 sectional Tuesday at Jefferson High School.
The freshmen duo also helped the EagleJays to a first-place finish in the 200-yard medley relay. Jefferson/Cambridge finished third with 286 points, while McFarland won the sectional with 355 points. DeForest was the runner-up with 322 points.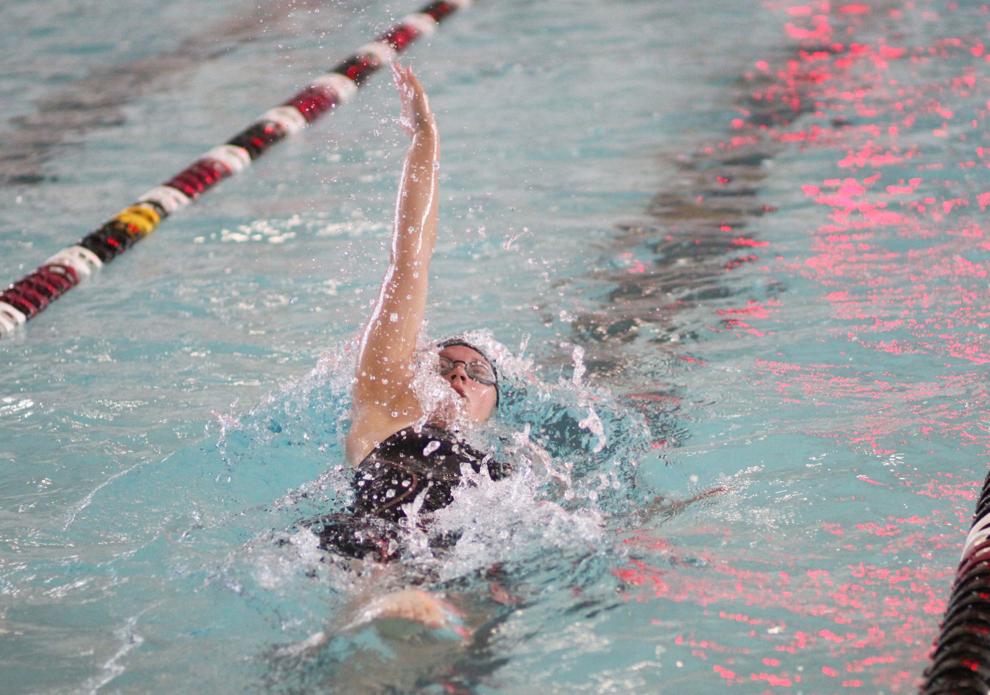 Davis and Rank, along with sophomore Emma Riedl and senior Josie Peterson got things started off on the right foot with a top finish in the 200 medley relay — the first event of the day. The EagleJay relay came in at 1 minute, 49.46 seconds. The second and third place times clocked in at 1:49.69 and 1:49.76, respectively.
In the third event of the afternoon — the 200-yard individual medley — Rank recorded her first individual win of the day with a time of 2:12.22. That was more than three seconds clear of the second-place time.
Just two events later, Davis finished first in the 100-yard butterfly. Davis timed in at 59.25 — the only swimmer to go under a minute in the race.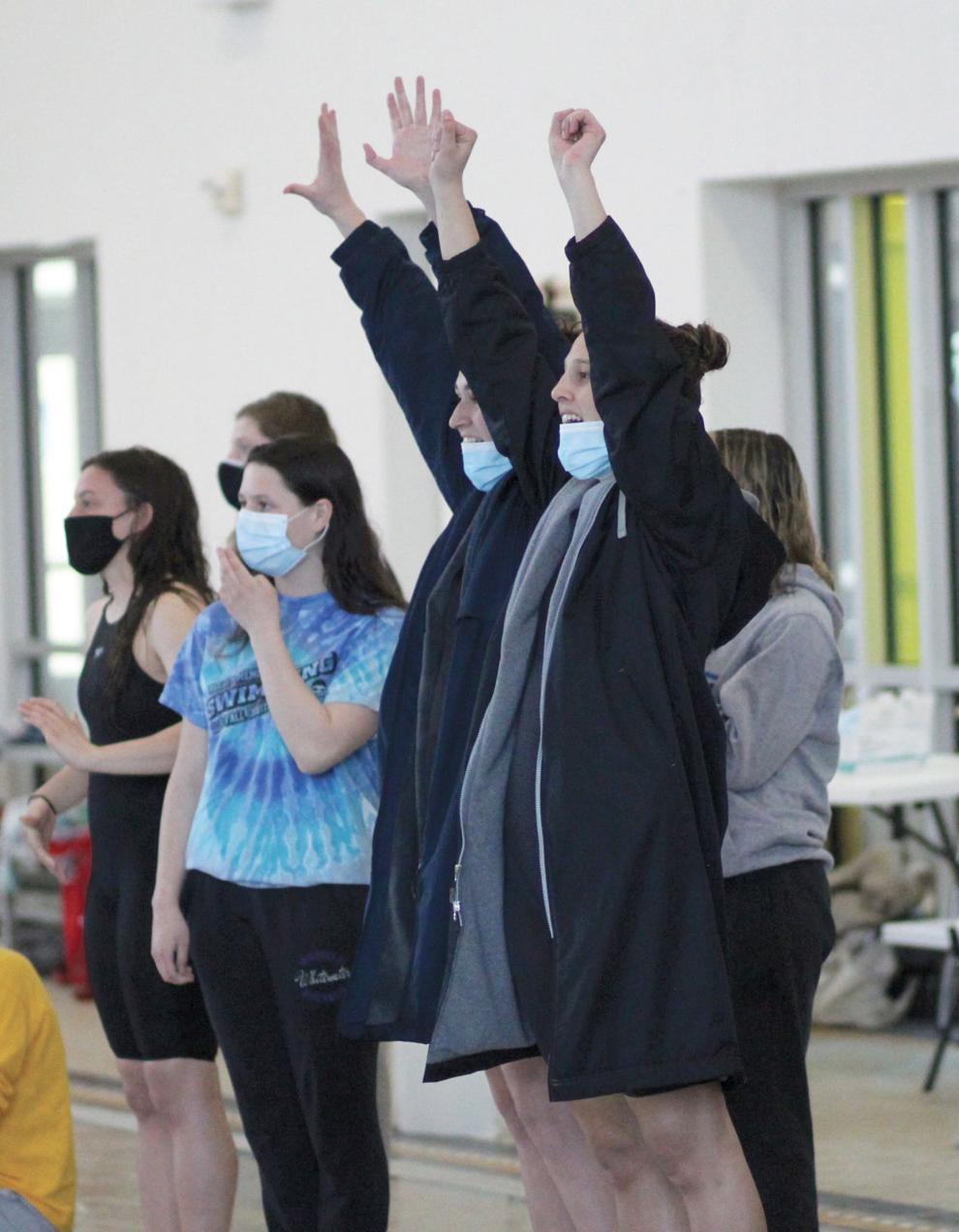 In the final individual event of the day, Rank made it three first-place finishes overall on the day with a 1:05.64 in the 100-yard breaststroke.
Peterson just came up short in the 100-yard freestyle, clocking in at 54.48, good for second. Peterson also took third in the 50-yard freestyle with a time of 24.81.
In the 200-yard freestyle relay, Rank, Riedl, Davis and Peterson were the runners-up with a 1:41.48. Jefferson senior Heather Fox finished fourth in the 500-yard freestyle with a time of 6:00.7.
On To State
Davis, Rank, Peterson and Riedl all competed at the WIAA Alternate Girls Swimming State Championships April 6 in Waukesha. Their results will be posted online and a full story with photos will appear in the Thursday, April 15 edition of the News/Independent.