A strong performance on defense helped Cambridge erase a 16-point halftime deficit, defeating Black Hawk 44-41 on Saturday, Nov. 27.
Senior forward Mayah Holzhueter scored 17 points, going 6-7 at the free throw line. Junior forward Kayla Roidt went 4-7 from the field, adding nine points on seven rebounds in the win.
Freshman forward Brooke Stenklyft led the team with 10 rebounds, adding eight points. Sophomore guard Saveea Freeland scored seven points, and senior guard Taylor Stenklyft added three points.
The Blue Jays remain undefeated and are 3-0 on the season.
The Blue Jays girls basketball team never trailed against Mayville, earning a 50-37 victory on Monday, Nov. 22.
"Defense is something we definitely focus a lot on because that's something you can control. They pushed the ball in transition to help us offensively," said Cambridge head coach Kelly Cunningham.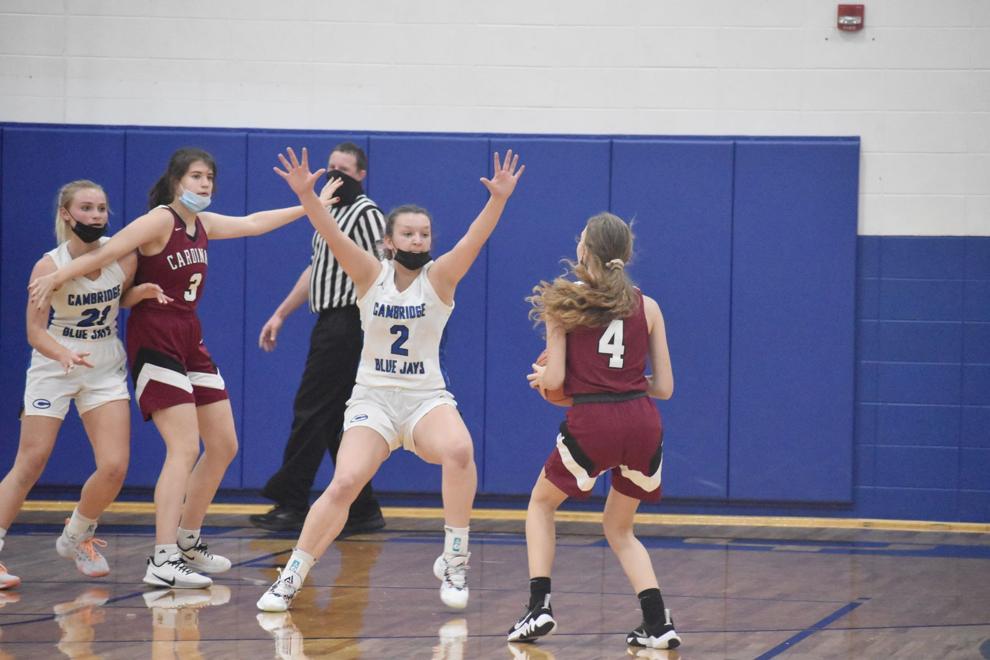 Junior forward Kayla Roidt started the game off with a layup after Cambridge won the opening tip-off. Freshman guard/forward Brooke Stenklyft hit a shot off the glass, putting Cambridge up 7-2 with 15 minutes left in the half.
Senior forward Mayah Holzhueter hit back-to-back 3's, extending the Blue Jay lead to 13-2 as Mayville took a timeout with 13 minutes left in the half.
"She's going to be able to bring it for us each game," said Cunningham.
Sophomore guard/forward Saveea Freeland dropped in a 3-pointer, pushing the lead to 26-10. Cambridge ended the half with a 30-12 lead.
Starting the second half, the Blue Jays' lead was cut to 33-18 as Cambridge endured a scoring drought. Holzhueter hit a free throw and a field goal for the only Cambridge points in six minutes.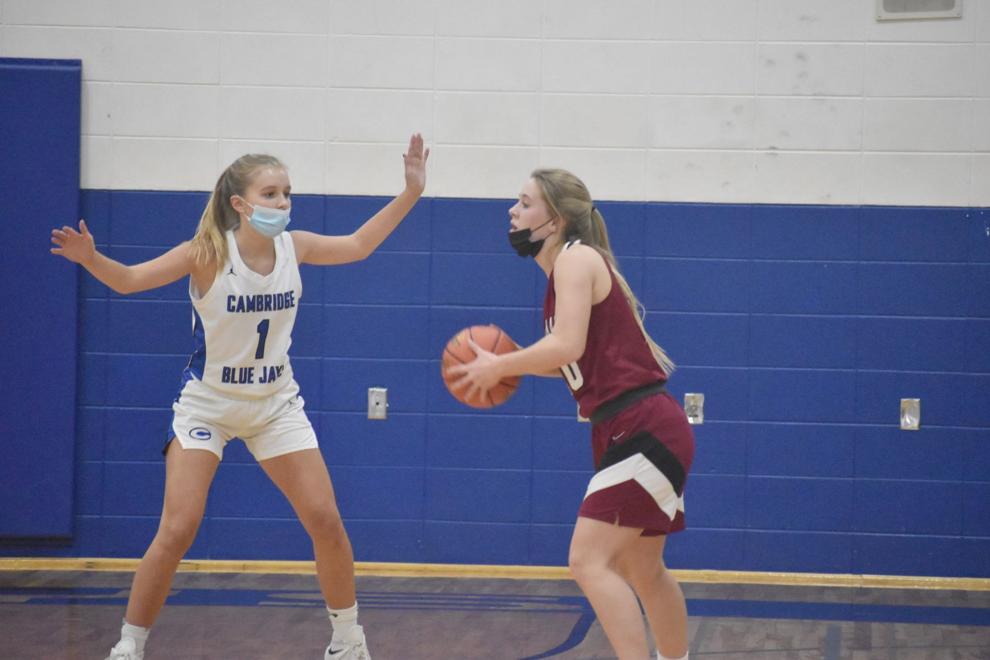 Good ball movement helped the Cambridge offense get shots to fall. Passing around the arc led to an open field goal by Holzhueter. Stenklyft converted a layup after a couple of passes opened the lane, and Stenklyft assisted Roidt, who hit a layup as Cambridge went up 41-23 with six minutes left.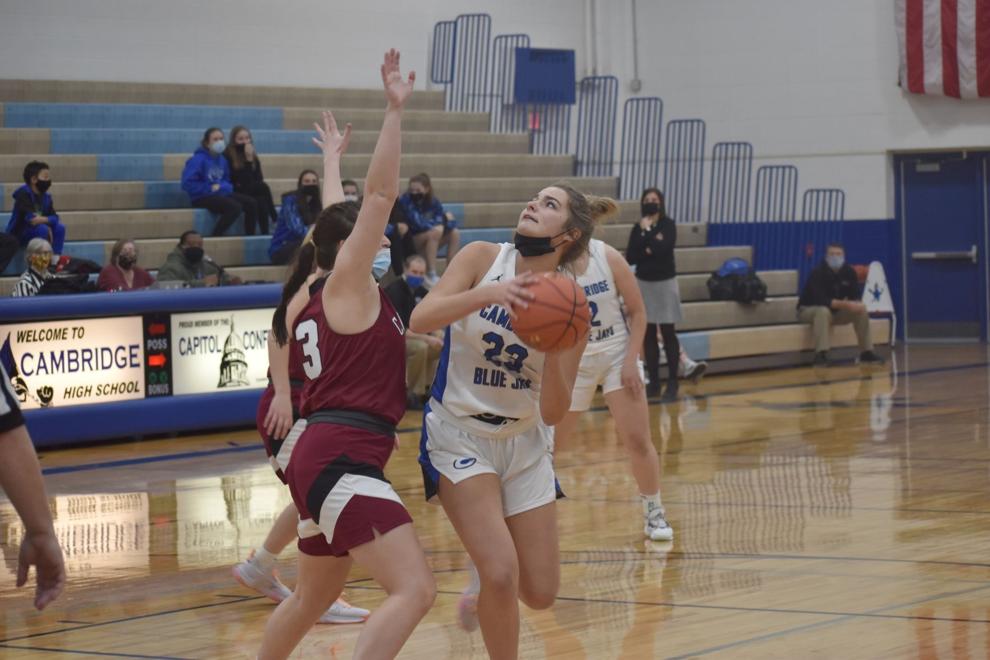 "We got to move the ball. We get stuck on one side, look at a reversal, make the defense work and move and that opens things up," said Cunningham.
Mayville hung around, cutting the lead to 43-30 with under four minutes left. A steal and a layup by Cambridge senior guard Maggie Schmude with two minutes left stifled any momentum Mayville had. Cambridge hit some free throws and ran out the clock to win 50-37, improving to 2-0 on the season.
Holzhueter led the way with 21 points with Brooke Stenklyft adding 12 points. Roidt scored seven, Freeland added five, Schmude and sophomore Mara Brown each scored two points and senior guard Taylor Stenklyft hit a free throw to score a point.