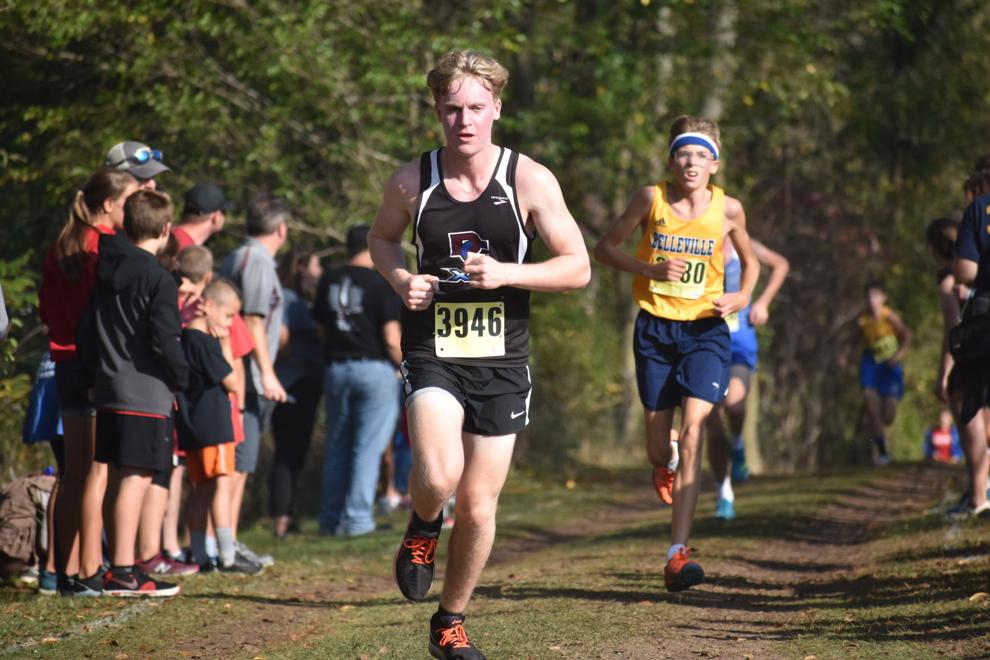 Running at Baertschi Farm in Albany, the Cambridge/Deerfield boys team finished eighth and the girls finished ninth on Saturday, Oct. 8.
"We weren't completely healthy," said Cambridge/Deerfield head coach Matt Polzin.
"Martin Kimmel, our number two boy, sat out with some nagging injuries so just trying to get him healthy for the end of the year, and the girls are kind of slowly but surely getting back to health with some injuries."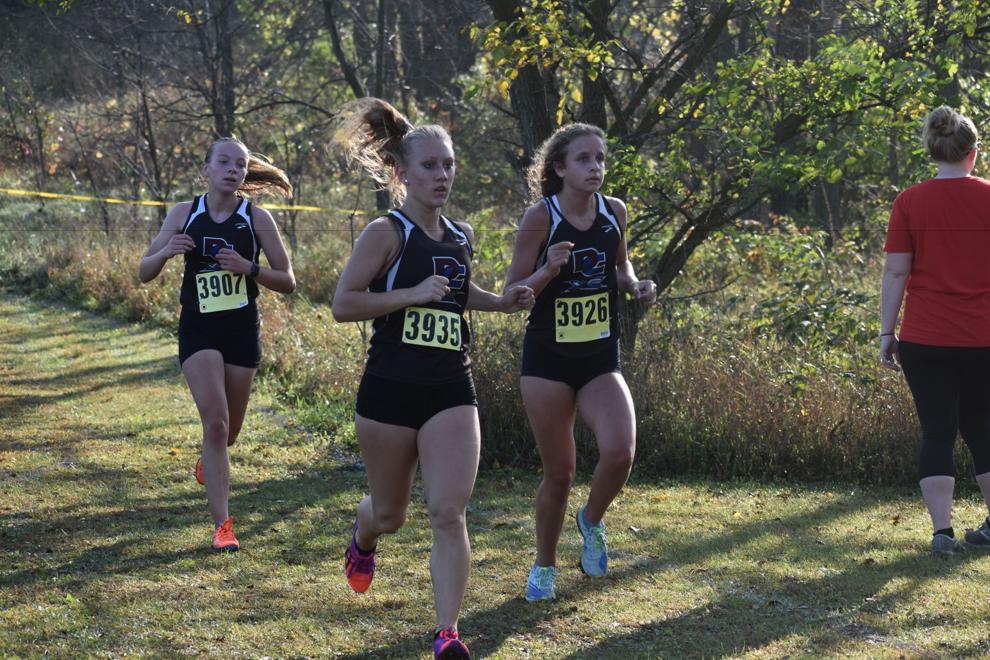 Senior Zach Huffman finished fifth overall with a time of 17 minutes and 21.1 seconds. Junior Kalob Kimmell ran to 34th overall with a time of 19:53.0 and senior Carter Brown (20:14.9) scored 43rd overall. Junior Kaleb Regoli (20:52.5) finished in 50th and senior Clay Heinlein (21:17.3) ran to 54th.
"That course is pretty rugged, so we never expect super fast times there, we've ran there before, but it's a good challenge for the kids," said Polzin.
Boys team scores: Little Chute 71, New Glarus/Monticello 76, Mount Horeb 77, Monroe 99, Evansville 121, Platteville 157, Oregon 165, Janesville Parker 182, Deerfield/Cambridge 186, Beloit Turner 205.
For the girls' race, freshman McKenna Michel placed tenth overall with a time of 21:18.4.
"McKenna Michel continues to run really well as a freshman, if she can keep running like this, she'll definitely have a good shot of getting to the state meet, so we're really happy with her," said Polzin.
Sophomores Mara Brown (22:57.0) and Ella Arenz (23:27.9) finished in 33rd and 38th place.
"Ella Arenz had a nice day," said Polzin. "We told the teams that if the teams are going to do well here at conference and sectionals, it's kind of those back end kids that have to step up to support our front runners."
Junior Gillian Thompson (24:13.0) and freshman Brianna Ament (24:23.7) took 47th and 48th overall.
Girls team scores: Little Chute 55, New Glarus/Monticello 86, Oregon 89, Monroe 110, Mount Horeb 122, Platteville 125, Evansville 171, Deerfield/Cambridge 176, Beloit Turner 235.