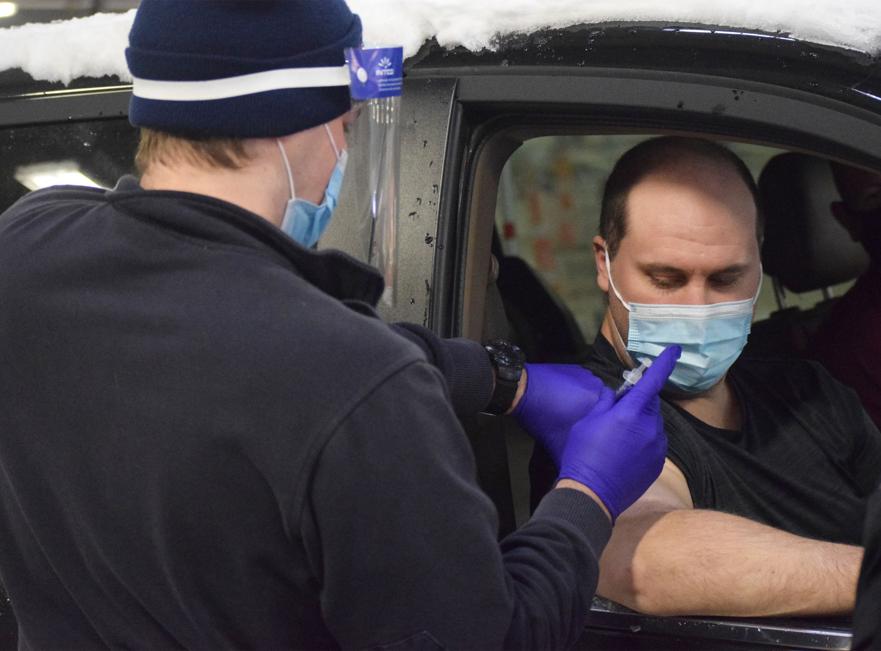 Members of Deer-Grove EMS have joined other frontline workers receiving Covid-19 vaccines in the first phase of distribution in Dane County.
Deer-Grove volunteer EMT Jenna Furger and full-time paramedic Devon Anders said hope was the greatest emotion they felt after receiving their first doses of the vaccine last week.
Furger called getting the shot "reenergizing."
"We've seen all of the sides of Covid through our contact with our patients. Some recover with almost no symptoms, (others) end up losing their lives," Furger said. "It's been a really hard year. It's been heavy on our hearts."
"Hopefully this is the turning point," said Anders, who said having the shot has left him feeling "appreciated and grateful."
In the past week, Public Health Madison & Dane County has begun giving Covid-19 vaccines to healthcare workers beyond those employed at hospitals, long-term care facilities and healthcare systems.
Nurses, certified nursing assistants, chiropractors, dentists and dental hygienists, home health workers, hospice workers, long-term care facilities staff, pharmacists, physicians and emergency medical responders are all now being told they can get the two shots, which must be given several weeks apart.
Deer-Grove EMS serves Deerfield, Cottage Grove and the Town of Pleasant Springs. It has eight full-time paramedics, a full-time chief and a host of volunteers.
As first-responders, both Anders and Furger said they appreciate the extra protection a vaccine offers.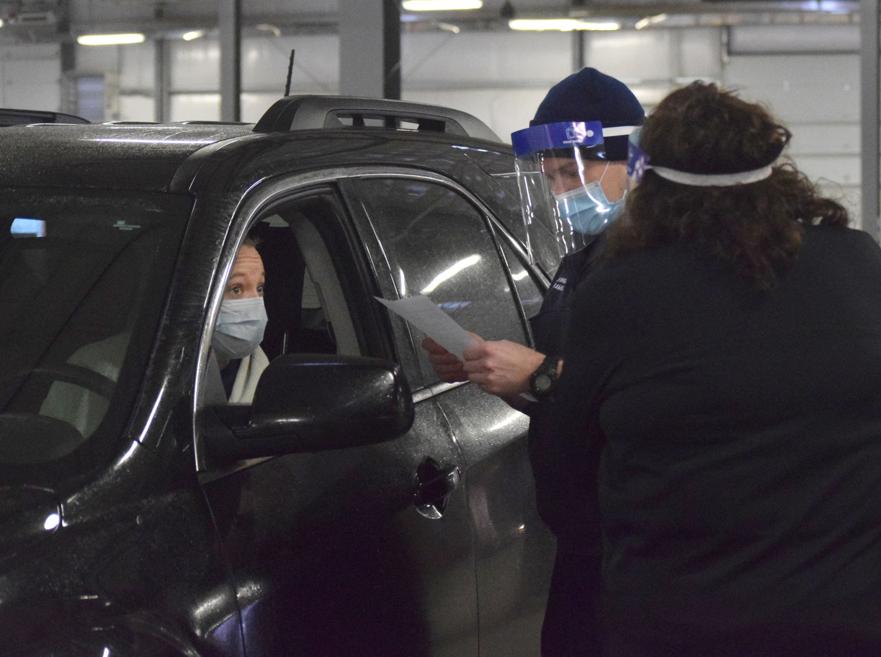 "Having the contact with people that I do...it protects myself, it protects others, it protects the community, and that's what we're there to do," Furger said.
Furger and Anders and Deer-Grove EMS member Ross Cummings all received their first dose of the vaccine on Dec. 30 in a drive-up clinic at the Alliant Energy Center in Madison. They were assigned a 2-hour appointment and got the shots without getting out of their cars. When it was all over, they drove away with a lollipop.
Anders said the process was smooth, "a well-oiled machine."
Deer-Grove Chief Eric Lang said interest in being vaccinated is strong among department members.
"We'll be 100 percent covered if not close to it," Lang said.
The pandemic isn't over, though, Anders and Furger cautioned.
"As society, we do need a certain percentage of people," to be vaccinated to reach a point where protective measures like social distancing and mask wearing can end, Anders said. "The more people that take it, the faster we will get back to whatever our new normal is. That's why it felt so empowering and powerful to be part of this first group to hopefully turn the tide."
"If this is a step to creating a safer environment...it's a great thing to be a part of and a necessary step," Furger said.
Furger has been a volunteer EMT for three years and just marked her first anniversary with Deer-Grove EMS. She recently finished paramedic school and lives in New Glarus, driving to Deerfield and Cottage Grove to volunteer.
Of her experience in 2020, "I've never been more proud to be able to serve my communities in this capacity," Furger said. "I'm really proud of those around me who have stepped up and pivoted through many challenges and come out the other end."
Anders grew up and still lives in Cottage Grove. A former police officer, he joined Deer-Grove EMS 11 years ago.
Anders' wife is a nurse practitioner in Madison, working with transplant patients. Anders said his family has taken the pandemic "very seriously, because we see what happens to patients that get Covid."
"I would love for my kids to be in school again," Anders said, or to see family and have holidays in-person again. "It sucked having virtual Christmas and virtual Thanksgiving. But kids and adults are resilient, all of us are, and we can get through this together."
Lang said Deer-Grove EMS continues to have significant contact with Covid-19 patients, tranporting them 2-4 times a week now. That's up from 1-2 times a week earlier this fall.
"We have seen a dramatic increase in the actual number of Covid patients that we are transporting since October," Anders agreed.
Despite that, Lang said Deer-Grove EMS hasn't had a positive test among its employees or volunteers.
The department has extensive safety protocols in place, including using electrostatic sprayers to clean ambulances, disinfecting after every call and wearing personal protective equipment.
Lang said those safety procedures aren't ending anytime soon. EMTs and paramedics will still adhere to them after they receive a vaccine, he said. And first responders may continue to wear personal protective gear even after the pandemic ends, he predicted.
For now, Lang said, a vaccine gives Deer-Grove employees and volunteers some peace of mind.
Lang credited Public Health Madison & Dane County, the Dane County EMS Office and area hospitals for working to get the vaccine to first responders. He said that took great effort, including allocating the right number of vaccines, randomly selecting who would receive them, and assigning appointments.
"Without those three groups...we would be a second thought," Lang said.
Two members of Deer-Grove EMS have volunteered to help administer the vaccines at the Alliant Energy Center, Lang noted. They began giving shots on New Year's Eve.
Neither Anders nor Furger experienced vaccine side effects. Both had a sore arm the day after, but no flu-like symptoms. "It was really easy, it was painless, as much as a small poke in your arm," can be, Furger said.