Cambridge and Deerfield-area senior living residents and staff, police officers and firefighters, more local healthcare workers, and some school staff are joining the ranks of those vaccinated against Covid-19.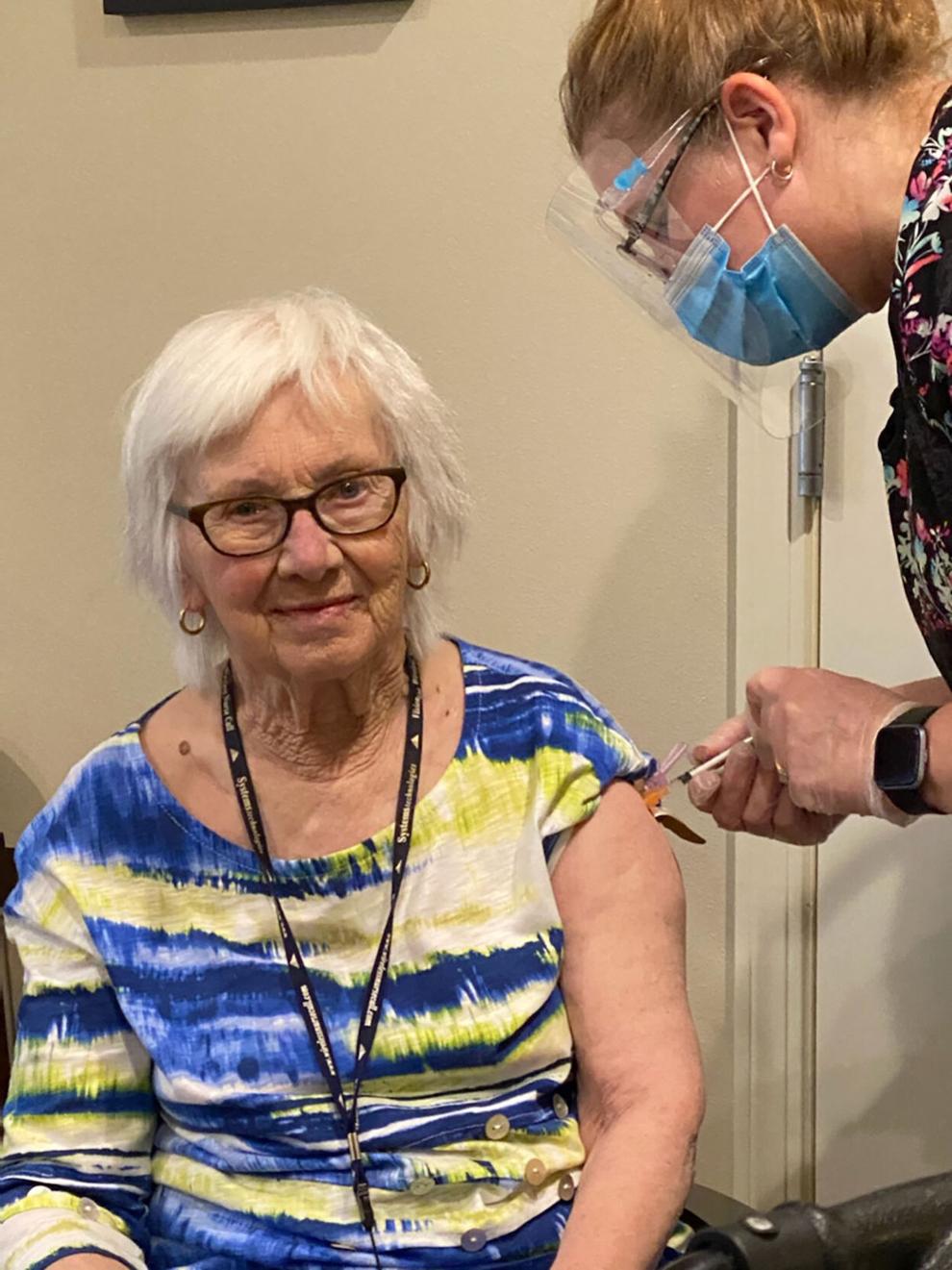 Public Health Madison & Dane County began giving Covid-19 vaccines to hospital and clinic workers in December and after that started vaccinating other healthcare workers including nurses, certified nursing assistants, chiropractors, dentists and dental hygienists, home health workers, hospice workers, long-term care facilities staff, pharmacists, physicians and emergency medical responders.
Last week, the Wisconsin Department of Health Services announced that firefighters and police officers could make vaccination appointments.
The Jefferson County Health Department, meanwhile, announced on Jan. 6 that it was beginning to reach healthcare workers beyond those who work in hospitals and clinics and was opening up shots to some school staff.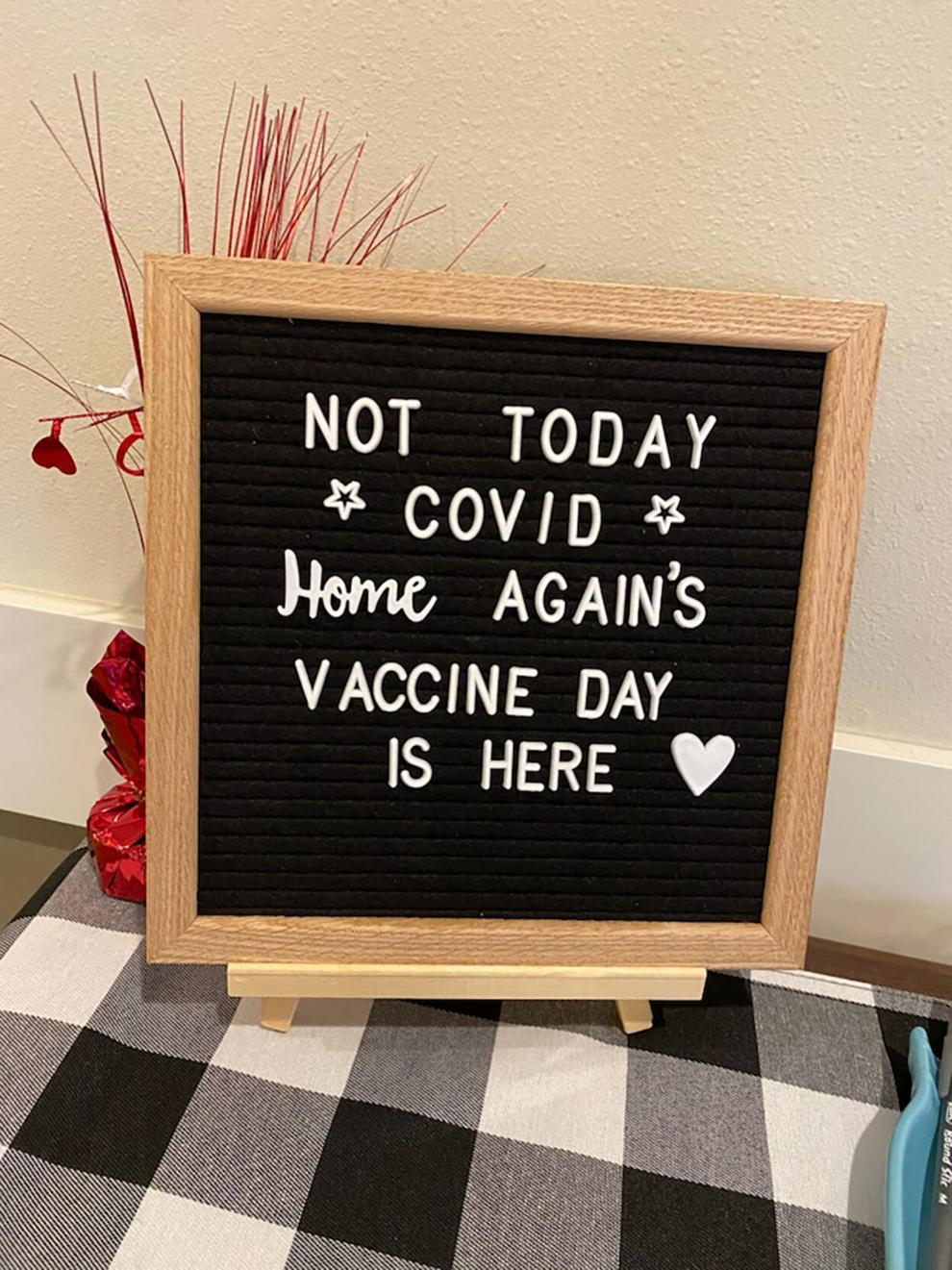 And the Wisconsin Department of Health Services announced this week that all adults age 65 and older will become eligible for receiving the vaccine starting Jan. 25.
"Older adults have been hardest hit by the COVID-19 pandemic, and prioritizing this population will help save lives," DHS Secretary-designee Andrea Palm said in a release this week. "Wisconsin systems and operations are ready to vaccinate more people. The amount of vaccine we get from the federal government will determine how quickly we can get these groups vaccinated. Our partners in health care, pharmacies and local public health are ready and up to the task."
The Wisconsin State Disaster Medical Advisory Committee is prioritizing who can get shots in each phase of the vaccine roll-out. Later this week, the committee was expected to vote on who will be next.
Assisted living staff and residentsStaff members and residents at Home Again Assisted Living in Cambridge received their first vaccine doses on Friday, Jan. 15
Home Again Community Director Melissa Meboe said she suffered no side effects, other than a sore arm.
"I was surprised as it was less painful than my flu shot," she said in an email.
Meboe said it was important to her to receive the vaccine, in order to protect her patients.
"Having to live with the possibility of sharing this virus with any of our residents is a terrifying thing," Meboe said.
Meboe said she has come from home from work every day this year hoping that staff preventative measures like social distancing and staying at home when off duty would protect residents from Covid-19. The vaccine, she said, eases some of those worries.
"To know that our residents are at less risk...gives me some peace, finally," she said.
FirefightersDeerfield Volunteer Fire Department Chief Josh Sewell and Cambridge Area Fire Chief Terry Johnson both said their department members can get vaccines beginning Wednesday, Jan. 20.
Sewell said Deerfield firefighters will get their shots at Forward Pharmacy in Deerfield, while Johnson said Cambridge firefighters will be vaccinated at the Stoughton Hospital.
In a release this week, SSM Health St. Mary's Hospital also announced it has begun vaccinating other area public safety personnel.
"Through close coordination with public health departments, the Wisconsin Department of Health Services, and other community health systems we are ensuring that these essential public safety personnel are protected from COVID-19," SSM Health said in a release, adding that is it "honored and proud to provide vaccine to these vital members of our communities."
In Dane County, SSM Health is working with at least 14 area public safety agencies, including Dane County Emergency Management, the Dane County Sheriff's Office, and local police and fire departments.
In Cambridge and Deerfield, local police protection is provided through a contract with the Dane County Sheriff's Office.
School staffAdministrators in both the Cambridge and Deerfield school districts say they are working toward setting up vaccination appointments for some school staff.
This comes after some debate statewide whether school staff are yet eligible to receive shots.
Cambridge Superintendent Bernie Nikolay confirmed Tuesday that the district submitted to the Jefferson County Health Department the names of all school staff who were interested in getting shots and who work in Jefferson County.
The Cambridge School District is split between Dane and Jefferson counties. The high school is in Jefferson County, while Cambridge Elementary School, Nikolay Middle School and Koshkonong Trails Middle School are in Dane County.
"Many (Cambridge staff) have been able to schedule appointments last week and get the first dose of the vaccine," Nikolay said in an email.
The Jefferson County Health Department told the Watertown Daily Times last week that all Jefferson County school districts were offered vaccines, to make sure excess vaccines didn't go to waste.
There are "a lot of uplifted spirits on this side of the county line," said Cambridge High School principal Keith Schneider during a school board curriculum committee meeting on Jan. 14.
In Deerfield, Superintendent Michelle Jensen shared during a Committee of the Whole meeting on Jan. 11 that the district has submitted the names of staff members to Public Health Madison & Dane County, and to the district's healthcare provider Dean/SSM Health, to be considered for vaccines.
Jensen said these are "particular staff who provide very direct care" and were considered healthcare-related staff eligible for phase 1A of the vaccine rollout.
Other local healthcare workers, meanwhile, are also getting shots.
Dental assistantLaurie Struss, of Cambridge is a dental assistant at Dental Health Associates in Madison. She received her first vaccine on Jan. 5 at the Alliant Energy Center in Madison.
Struss said she chose to get the vaccine "out of respect for my daughter who is a nurse, who is exhausted, who works with Covid patients."
"I felt like I owed it to them to do just this little part," Struss said.
Struss said she felt grateful and relieved to receive her first dose, and also acknowledged that she was fortunate to be in the first phase of those vaccinated. She said she feels the weight of that, that she received the vaccine while others didn't.
She added she was grateful to her employer, Dental Health Associates, for advocating for her and her colleagues.
Struss said she experienced no side effects, not even a sore arm.
As a dental assistant, Struss said she's required to wear multiple masks and a face shield, change scrubs after each patient and practice social distancing.
"We work two feet from everybody's mouths," Struss said. "I'm relieved to get the vaccine, it felt like it was a gift."
Struss said she doesn't expect for forgo safety precautions any time soon, personally or professionally.
"I'll continue to wear my mask, I'll continue to social distance, out of respect for people who haven't gotten the vaccine yet," she said.
Struss said she looks forward to hugging her mother and "seeing her grandbaby."
"The struggle is real for us huggers," during the pandemic, Struss joked. "I look forward to that…and will linger."
Physical therapistKari Bettenhausen is a physical therapist at SSM Health St. Mary's Hospital in Madison and lives in the Cambridge area.
Bettenhausen said she chose to get vaccinated "for my patients, family and of course my own health."
Bettenhausen , who said she works closely and hands-on with her patients, making the spread of Covid-19 a concern, has received both her first and second doses of the vaccine.
Bettenhausen said she did experience side effects like body aches, headaches, fatigue and a mild fever. Those were the worst after her second dose, she said.
But "even with these side effects, I would still get vaccinated," she said.
Bettenhausen agreed the vaccine won't change much for her – she expects to still wear a mask and social distance.