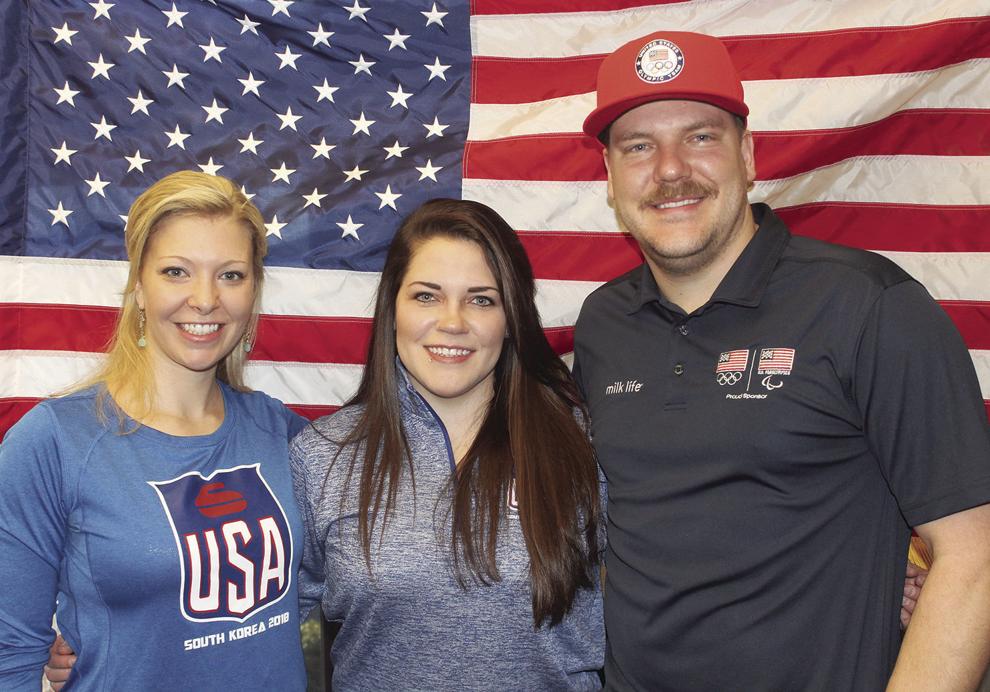 When you're watching Team USA at the 2022 Winter Olympics in Beijing, be sure to keep an eye out for Nina Roth and Becca Hamilton. The pair of McFarland curlers will return to the international competition after participating in the 2018 Winter Olympics.
"These last four years, practicing together, and building on team systems, we're going to be a lot more prepared then we were on the first go around," said Hamilton.
Hamilton and Roth make up the five player team of Team Peterson, coached by Laine Peters. Tabitha Peterson is the skip, Tara Peterson is the lead, Hamilton is second and Roth is third. Aileen Geving is the alternate.
Advancing out of round-robin play and winning in the finals, Team Peterson punched their return to the winter games. Team Peterson has been rolling strong lately, winning 10 matches in a row and taking bronze at the 2021 Women's World Curling Championship in May.
At the 2018 games, Team Peterson went 4-5 in round-robin play and did not medal. Sweden would go on to win the gold medal in the women's event. Looking to improve, the team has been open to new ideas, and listening to feedback from their coaches, physical therapist and nutritionist.
"After leaving the Olympics in 2018 we knew we had to focus on our team systems and what we did right over there, what we did wrong and be better," said Hamilton.
One thing that will be different from 2018 is having to battle the COVID-19 pandemic. While Roth was on maternity leave, the rest of the curling team was competing at the World Championships when shutdowns in March 2020. Team Peterson had to battle through scheduling changes and finding different locations to practice throughout the pandemic.
Like the 2020 Summer Olympics, spectators from the U.S. will have to cheer on their olympians from home. The 2022 games will only feature spectators from China.
"We've definitely had a lot of obstacles that we've had to overcome because of covid, the biggest disappointment going into these Olympics is that our friends and family can't come," said Roth.
"We've been to China many, many times and we always have a great time there as well, so we'll bring all of those experiences that we previously had in China to help us prepare for our month in the bubble," said Roth.
The 2022 Winter Olympics will take place from Friday, Feb. 4 to Sunday, Feb. 20. Team Peterson opens Round Robin play on Wednesday, Feb. 2 against Australia.