What do a physician, mechanical engineer, marketing entrepreneur and real estate developer have in common? The DeForest Area School District.
During homecoming week, which begins Monday, three DeForest Area School District graduates – Dennis Ness (class of 1966), Michael Harke (class of 1991) and Melissa Harrison (class of 1998) – will be inducted into the Alumni Hall of Fame. A fourth individual, Dwight Ziegler (class of 1961), will be highlighted for the Norski Walk of Honor, a program which began in 2004 to feature individuals who have exhibited commitment and contributions to both the school district and community.
A reception and induction ceremony will commemorate the four honorees on Thursday, Sept. 28, at the DeForest Area High School Performing Arts Center. After the 6 p.m. reception, the induction ceremonies will begin at 6:30 p.m., followed by a Q&A with the individuals.
All four honorees have a DeForest tie in common, but other than that, have gone down various paths.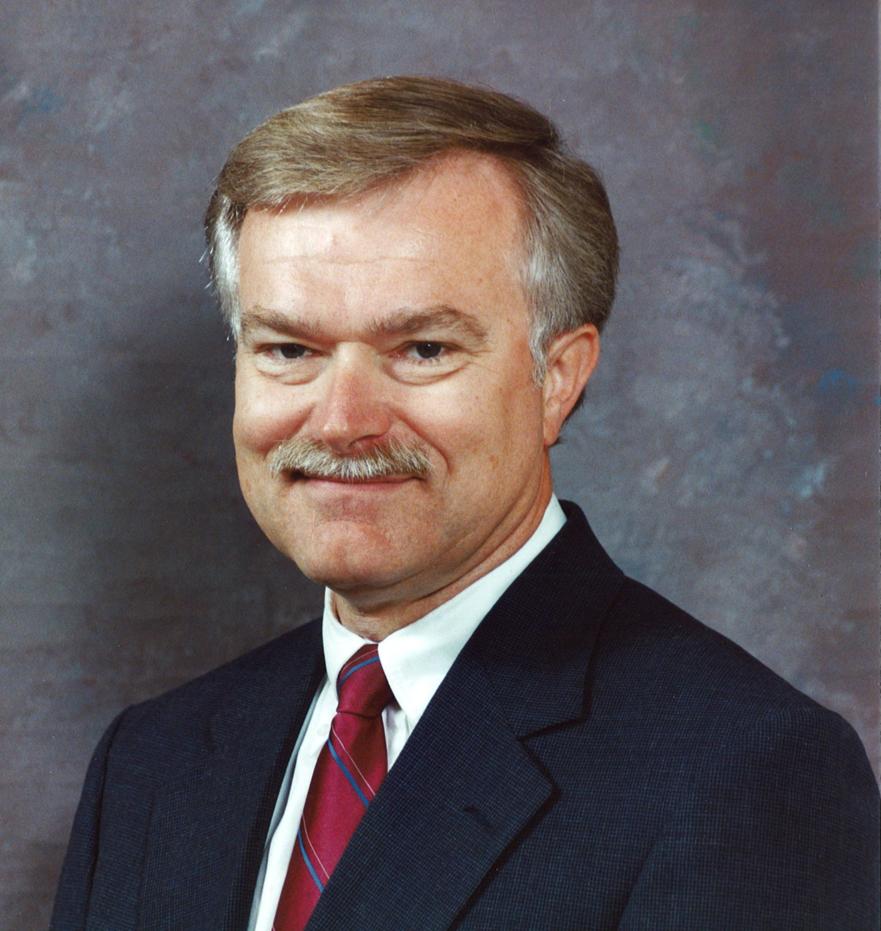 DR. DENNIS NESS grew up on a farm just northeast of DeForest on Highway V. Ness, who was valedictorian of his 1966 class, said the education he received in the district prepared him for the next step, which for him was heading off to UW-Madison to study biochemistry.
Ness received a Bachelor of Science degree in biochemistry before graduating from the UW-Madison Medical School. While he once thought he would pursue a Ph.D. and go into cancer research, after spending some time doing clinical research, he decided to instead focus on primary care.
"I've never regretted that decision," Ness said. "Obviously, research gives you the opportunity to make some very significant breakthroughs... But I enjoyed the one-on-one clinical care, working with patients, delivering babies and working in the ER."
In the late 1970s, Ness and his wife, Nancy, began their family medical practice in Mauston at Mile Bluff Clinic. Ness said the time spent there became a highlight of his career.
"I enjoyed the opportunity to work in Mauston, as an area where, when we went there, we were really needed and could make a difference," he said. "... It was probably more of a calling than a job. It almost felt like we were called there to serve... It was really a privilege to care for people and to be a part of their family during times of happiness and times of sadness and help them through that."
Ness was also involved in building a new hospital and nursing home in Mauston, as well as multiple outreach clinics in the area. In addition, Ness served on the Juneau County Board of Health and has years of experience as a medical director. The Mauston community chose Ness and his wife as Co-Citizens of the Year in 1989.
As for the Hall of Fame induction, Ness said it's an honor.
"It really is never about the award and you don't pursue your career looking for awards," he said. "... It's humbling to be recognized for what you enjoy doing."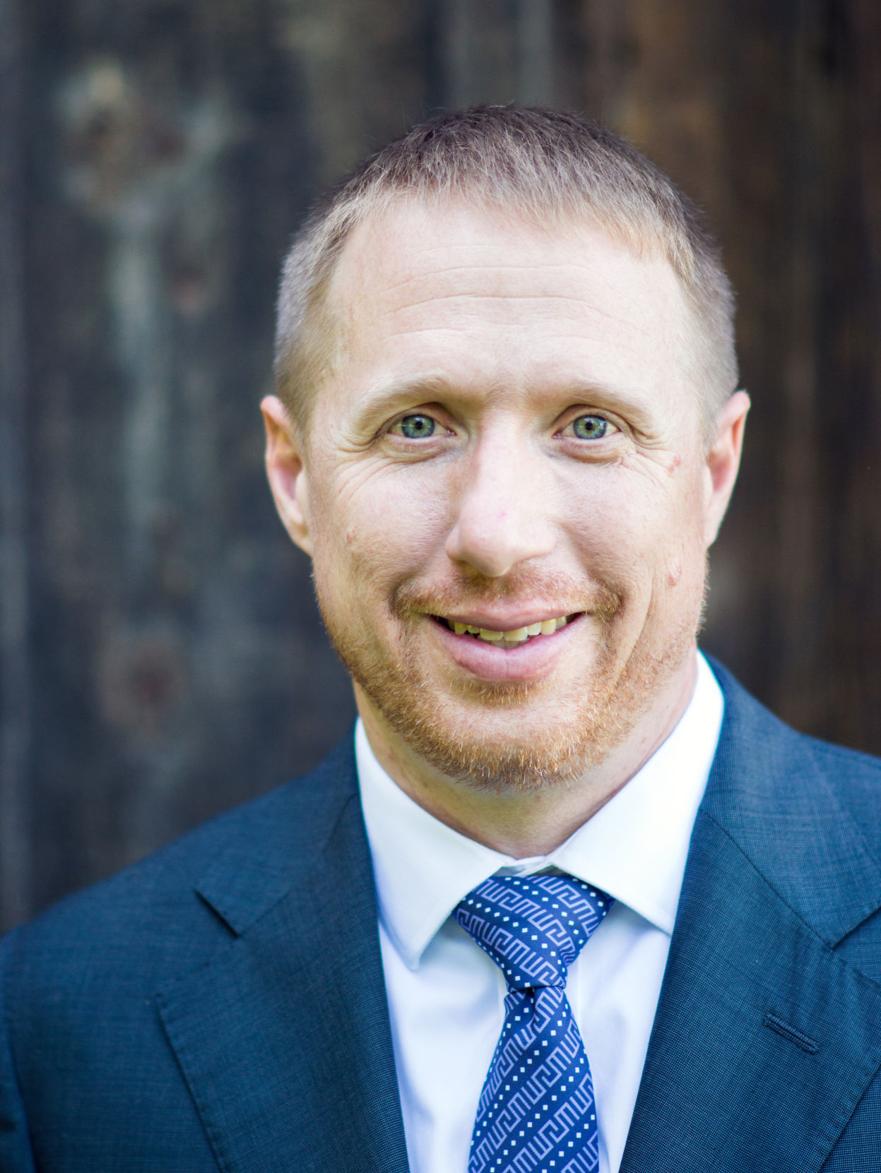 DR. MICHAEL HARKE moved to the DeForest area while in his elementary school years and now he's seeing that come full circle as his children attend school in the district. After graduating from DeForest Area High School (DAHS), he received three degrees from UW-Madison, including his Ph.D. in mechanical engineering. Harke received the Grainger Power Engineering Award twice during his time in graduate school.
Harke, a mechanical engineer, now works for UTC Aerospace Systems in Rockford, Illinois. He said he enjoys the technical challenges of his career. He credits his inquisitiveness and drive to the people who influenced him throughout his life.
"What's really shaped me is the people around me," Harke said. "All stages of my life, I've had a lot of good mentors. It starts out with your parents, but obviously there are influential teachers, like my science and math teachers in high school."
Harke's career has led him down different avenues – his writing has been featured in several academic publications and he's also an inventor or co-inventor on several patents. In addition, Harke has been teaching within a master's course on sustainable transportation and electric power systems at the Sapienza University of Rome for the past four years.
Although Harke admits he doesn't take attention well, he said he's very honored to be part of the Alumni Hall of Fame. When he read the recommendation letters people wrote on his behalf for the honor, he realized the impact he's made along the way.
"When I read them, I was like, 'wow, I've influenced these people,'" Harke said. "... It's made me reflect a bit more and while I don't always see that I deserve it, I also know that it's going to help push me to do more."
To Harke, doing more means things like undertaking more charitable work. He said volunteering is very rewarding to him, reflecting on a mission trip he went on during high school to Jamaica where the group did things like help build housing.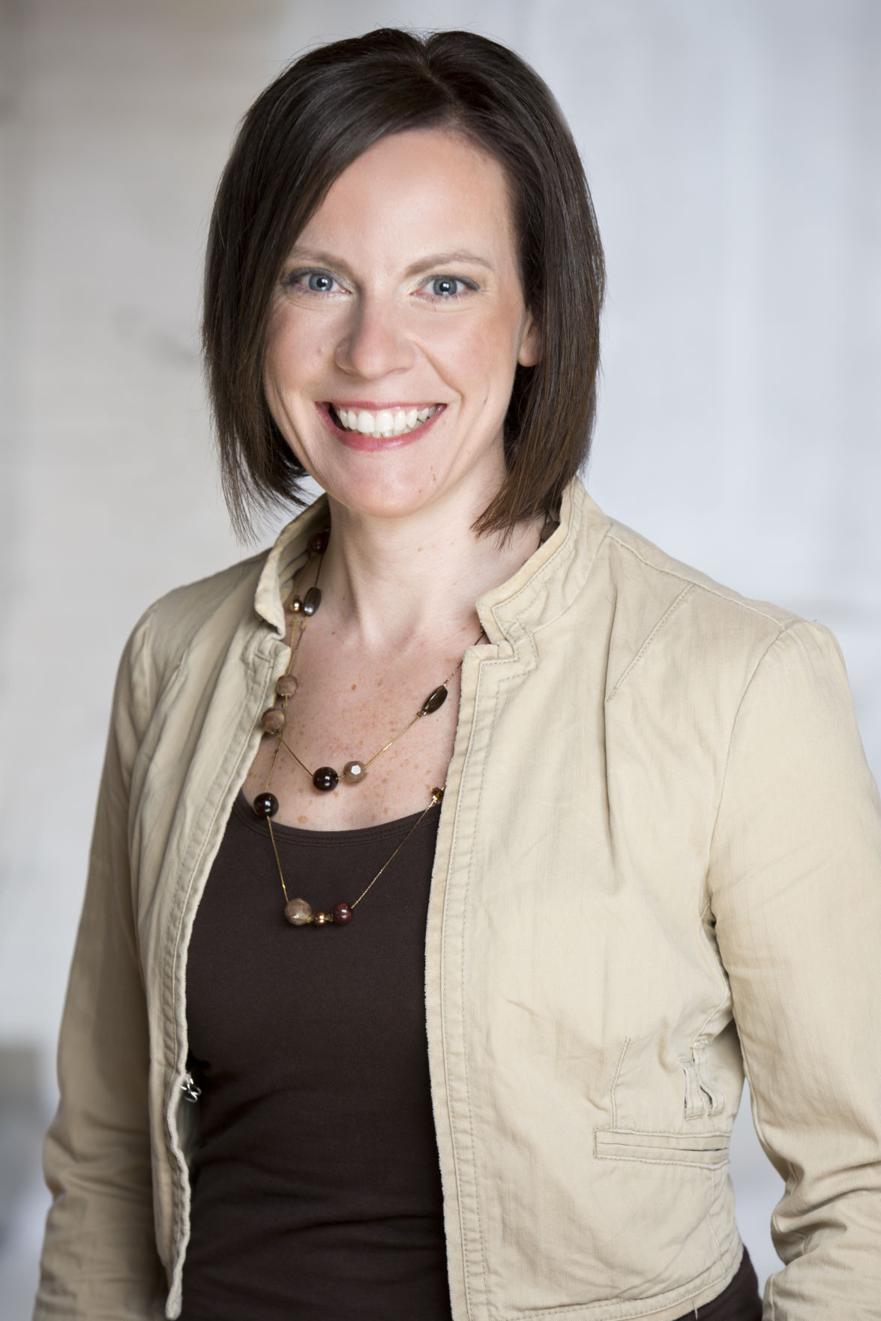 MELISSA HARRISON founded her company, Allee Creative, a marketing agency in the Twin Cities, when she was 26. The agency now serves clients around the globe, from associations and nonprofits to professional services industries, providing customized marketing services, business development plans and content marketing strategies.
Harrison said she always knew she wanted to start her own company.
"I would make my siblings play business with me at home, like other kids would play school or house," Harrison said, with a laugh.
Although she grew up in Sun Prairie, Harrison's family later moved and she started in the district as a freshman at DAHS. Taking all of the marketing and business classes that she could take, as well as being involved in DECA, Harrison said she met some phenomenal teachers along the way, including Debbie Brewster and Judi Walsh.
Honored by the Hall of Fame selection, Harrison said the coolest part for her is that Walsh, who nominated her, was her first marketing teacher.
"I hope she understands that she influenced me in a positive way," Harrison said.
Harrison said her high school experience impacted her greatly.
"For me, the classes and activities that I was a part of in high school definitely gave me ideas and helped form that passion for things I could be good at later on in my career," she said.
After graduating from DAHS, Harrison went on to earn a bachelor's degree in strategic communications from the University of Minnesota-Twin Cities. Throughout her career, she's received multiple awards and titles, including being named a Top Young Entrepreneur by Minnesota Business Magazine, a Small Business Association Emerging Leader and one of the top 100 Women to Watch in the country as part of the Inspirational Woman Project.
She's also a national speaker on topics including content marketing, business strategy and entrepreneurship and has written several publications.
Although she's proud of her female entrepreneur title, Harrison, who is a mother of four, said she's most pleased with her ability to juggle different aspects of her life. Of her accomplishments, Harrison said her children are her biggest achievement.
DWIGHT ZIEGLER, who was selected for this year's Norski Walk of Honor, also has roots in the area. A 1961 DAHS graduate and "farm boy," Ziegler has been involved in the community in multiple ways for years, active as a businessman, elected official and volunteer.
After high school, Ziegler's plan to be a farmer continued as he attended UW-Platteville. However, he later transferred to UW-Madison and earned a bachelor's degree in business administration, with a major in accounting and a minor in real estate. Ziegler then became a certified public accountant in 1967.
Ziegler's career eventually led him to real estate and development. In addition to bringing developments to the DeForest and Windsor area, Ziegler said he's had success in other parts of the country, including in South Dakota, Montana and Washington.
Throughout his life, Ziegler has served in various elected, appointed and volunteer positions, including acting as a member on boards for the town of Vienna, village of DeForest, DeForest Area Foundation, Waunakee Community School District, Community Business Bank, Windsor United Church of Christ and DeForest Lions Club.
Ziegler and his wife, Bonnie, have also provided financial support to community projects and local nonprofits. In addition, they have supported DAHS and UW-Madison students through gifts and scholarships.
"We can't get over the fact that we grew up here and we want our kids to be successful, which means they have to get more education," Ziegler said. "... Bonnie and I will always help."
Although he's been a community figure for decades, Ziegler said the Walk of Honor selection was "totally shocking."
"The only award (I've received) is an occasional plaque for government service," he said. "But a recognition and thank you for the participation in the community – never dreamt of it.
"I'm appreciative of the people that thought about Bonnie and me," Ziegler added. "We're just living our life here. Love the community."
---
Advice from the inductees
When asked what advice they have for DeForest Area School District students, this year's Hall of Fame and Norski Walk of Honor inductees had much to share.
• Dennis Ness: "I'd have to say they should first of all truly appreciate the opportunities that DeForest gives them. It's a wonderful community, it's an excellent school system and as an aside, thinking back and looking at the old high school and facilities... it's remarkable. They have an excellent start in life and they need to appreciate it and take full advantage of it and if they do and focus on their futures, they can do anything. The world is wide open to them with the foundation that the community and school system gives them."
• Michael Harke: "I've always been very pragmatic, in the sense of I just don't go follow a passion. There are days I don't want to be sitting at a computer all day long, but I've made a choice to do something that's rewarding and I could still get a job at. You've got to set yourself up to succeed in the future... The other thing is, there are definitely days everyone gets discouraged. You've got to keep pushing past that."
• Melissa Harrison: "High school is hard. Middle school is hard. Those are very hard times in a young person's life. It's important for them to know that we've all been there and we know how hard it can be, how awkward it can sometimes be, how down you might get... Keep your head up and do what you love... Also, seek out other people, don't be afraid to ask for help or advice. There are people who are in their career and doing great things and they're willing to help."
• Dwight Ziegler: "I look at the school days as your hardest days and a career is easy, because with a career, you never have a final test. A mistake I make today, I can work and get it corrected. You can't do that with an exam in school... I think school days are very hard. I appreciate the kids pounding the learning, because they're taking a lot more advanced courses today than we ever touched."