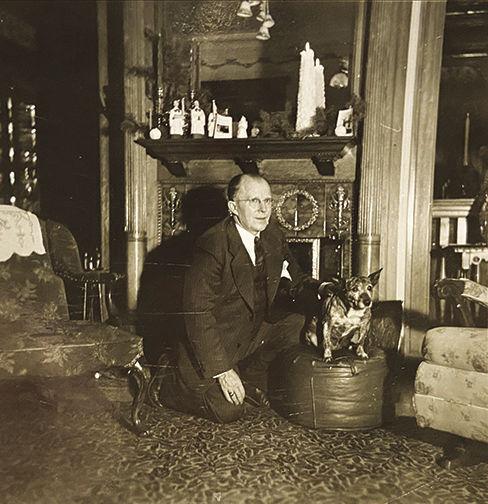 Steve Wendt, the grandson of Clarence "Pop" Wendt, the former owner of the Fargo Mansion, 406 Mulberry Street, stopped in Lake Mills for a stay at his grandfather's old home last week.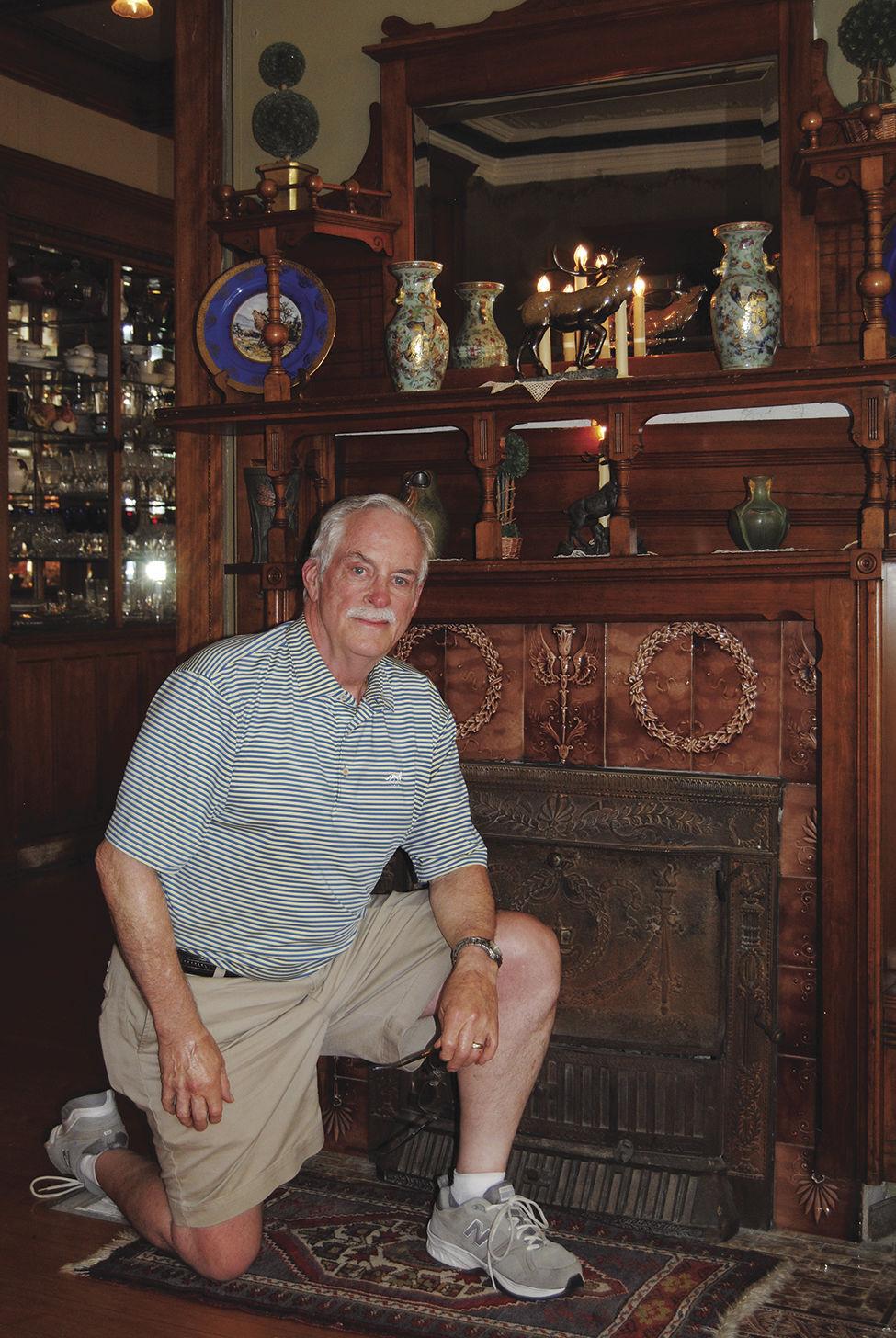 Steve Wendt hadn't been at the house since he was six years old.
"The house had really tremendous gardens, it had boxwoods that to us as kids were really towering and some of them were in a maze and as little kids we would just be running around," Steve Wendt said.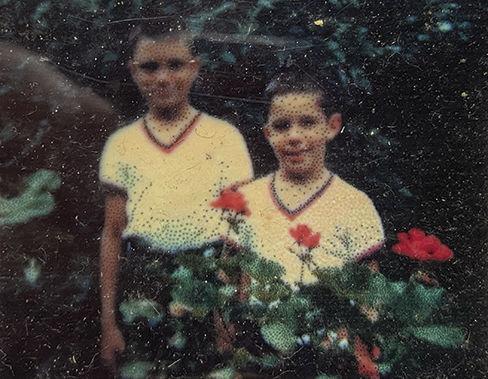 When he visited in 1959 there was a carriage house that no longer exists. He also said the property was a lot more private and had a towering fence.
"It was completely surrounded by hedges and it was very private."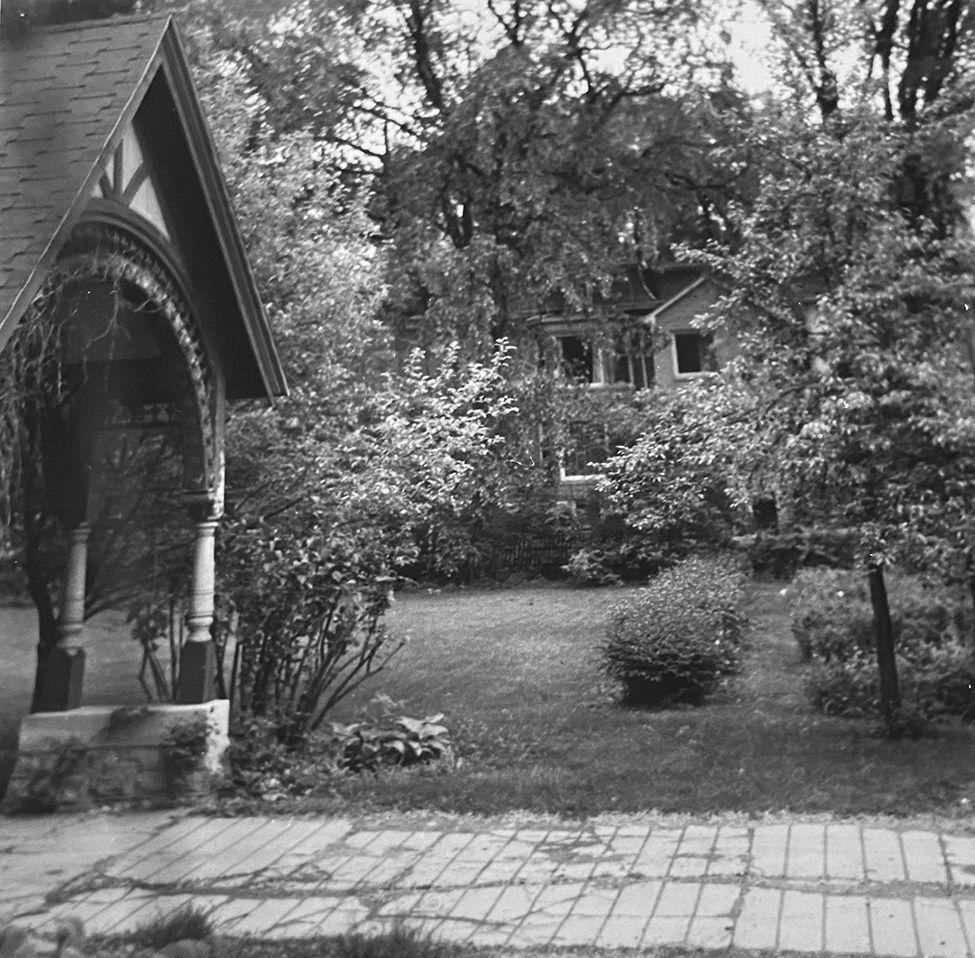 In 1945, Wendt and his wife, Edith, had been living in Fort Atkinson when they moved to Lake Mills, where they purchased the home known today as the Fargo Mansion Inn.
They purchased the home in 1945 from Martha "Maddie" Hoyt Fargo, the third wife of Enoch Fargo. The Wendt's lived at the home until 1976 when the reverend passed away. In the years following the home fell into disrepair.
During their years living in the mansion, up until Pop's death, the Wendt's took care of more than 80 foster children.
Pop Wendt, a Methodist pastor and county probation officer, started collecting and distributing toys to children in Jefferson County in 1952. Initially serving the Jefferson area, the nonprofit now known as Jefferson County Christmas Neighbors, rapidly expanded to assist needy families from throughout the county. The associated adopt-a-family program was added later.
His obituary says he was a World War I veteran and a founding member of the Lake Mills Rotary Club and was a Cubmaster for the local Cub Scout Troop.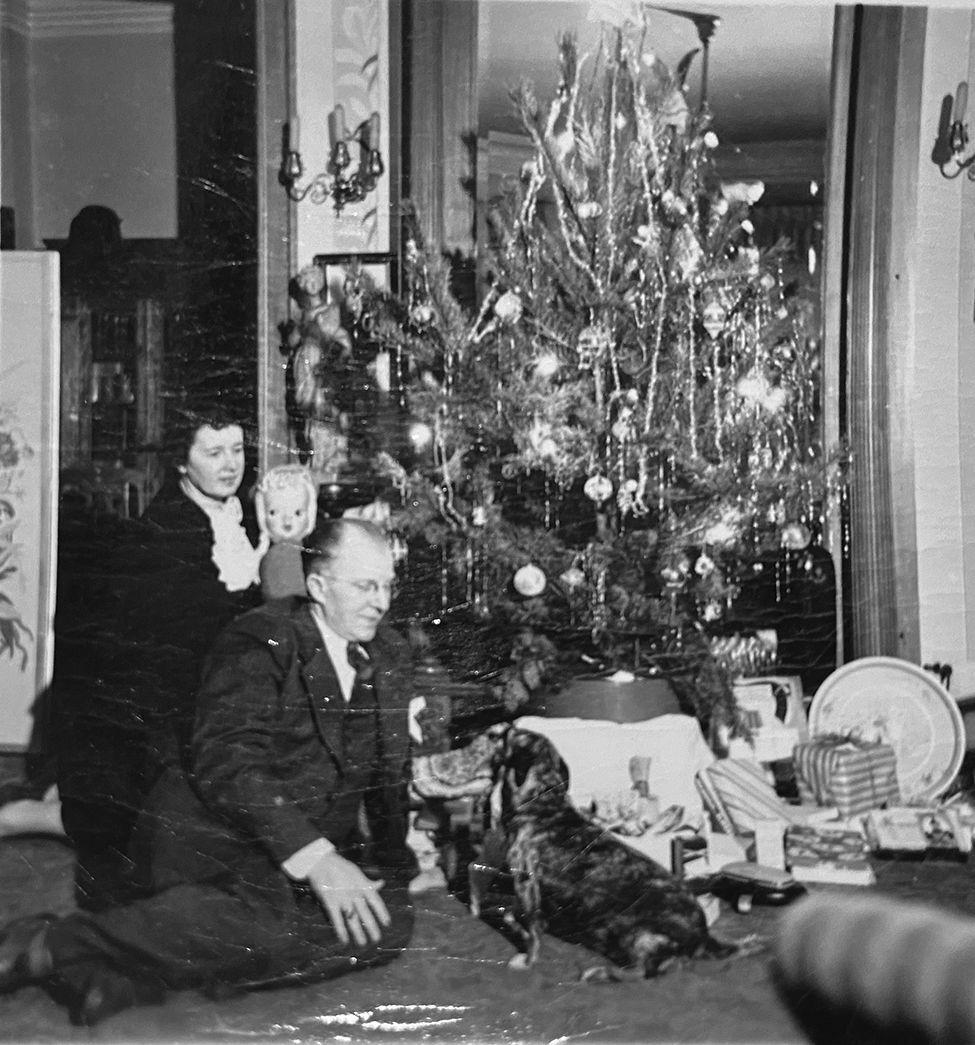 Steve recalls a time when his grandfather took him and his brother Doug downtown to buy cap guns from the hardware store.
"We loved to get up in the morning and we would go out to that barn and there would be a flock of pigeons on that barn and we would start blazing with those cap guns and the big flock would take off and we thought that was great."
Wendt's daughter and her husband were attending a wedding in Milwaukee and the family decided to meet at the Fargo Mansion for a few days to get reacquainted with the place.
He also visited with family members on the other side of his family in another part of Wisconsin during the trip.
"I'm trying to pass the baton to my daughters," he said.
Wendt lives in McLean, Virginia, where he's spent most of his life.
"I would come here in the summer and we would visit. This is a great place for little boys to run around."
His grandfather used to take him and his brother to the zoo and fishing on Rock Lake.
"My grandfather was very into the Boy Scouts and everybody in town knew him. There would always be a picnic to go to or some event that was happening."
He recalls a barbershop quartet at Commons Park.
He says the infrastructure roads and sidewalks are improved from his childhood. He was also surprised there wasn't a strip mall or other development downtown.
"I was surprised the town hadn't grown more downtown. It looks very similar to what it did 60 years ago."
A photo of Wendt during one of his trips shows him and his brother fishing at Bartel's Beach with cane fishing poles.
"Somebody came in with a small boat and they had an unusually large perch and asked us if we'd like a fish, so I said sure. He gave us the fish and my grandfather came back about 10 minutes later and asked if we had any luck and we said we have this fish and he was surprised. We told him what happened, but we really gave him a start."
Another photo shows him sitting on the back porch.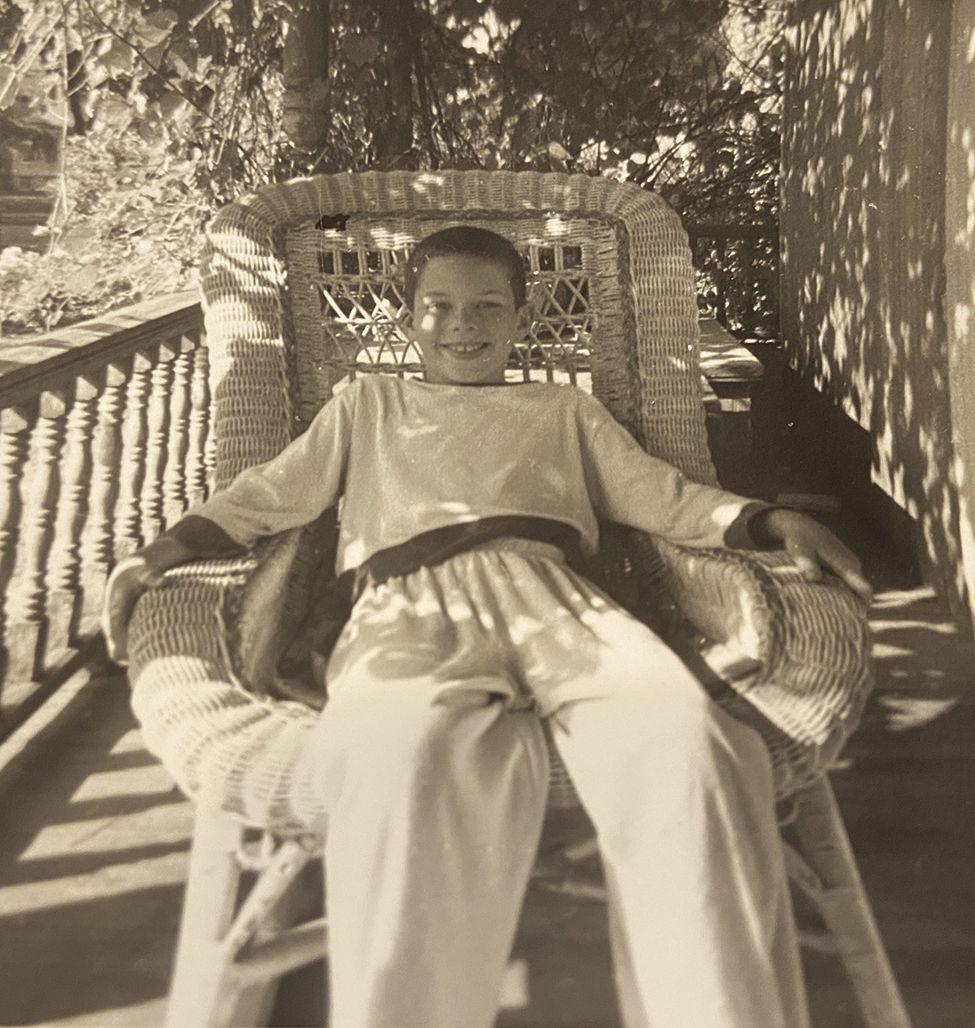 "On that porch grandpa always had some sort of concord grapes growing and you could smell them and eat them."
Wendt said as kids they had the run of the house.
The Bed and Breakfast, built in 1881, has been owned by Barry Luce and Tom Boycks since 1985.
"It's very nice staying here, their hospitality is impeccable, and I like to cook a lot and they make a very good breakfast," he said. "It makes me proud that they've restored it and saved it. This place was going downhill. My grandparents lived here 32 years."
Pop Wendt was known for his work with youth.
"When he would visit us, he would bring a big projector and show us a movie with a moral he used to use with young people," he said. "He was always grasping for a way to get into younger people's minds without sounding like an adult."
Steve recalls seeing newspaper clippings about different get-togethers and meetings at the house.
"He would have get-togethers, Cub Scout meetings, dinners and Lions Club and Kiwanis Club and he would have sponsored students and he would reel off little parables and he wasn't droning, he wasn't preaching and didn't sound religious, even though later he did become a minister. He was a very soft-spoken guy and had a wit about him with this dry humor and anyone who knew him understood there was always a punch line coming. It was subtle. He was very unassuming, and I think as a result people liked to be around him."
Steve says it was a quiet strength his grandfather had.
"They really used the house a lot for gatherings and used this facility for good."
Wendt doesn't remember much about his grandfather fostering children, but read a letter Pop Wendt wrote in the 1950s, recently.
"He would say I've learned so much about India from this young man and all the virtues of India and there may have been people from Nigeria and other places. The impression I got was this is a guy in the 50s who has no bigotry whatsoever and is admitting he has some misperceptions about India but likes the fact that he is learning from this young man what he didn't know."
Pop and Edith Wendt had one child, Steve's father, Douglas Wendt who became a dentist studying at UW-Madison, Northwestern and the University of Oregon.
"When they owned this place, I think my dad was in his late teens."
When World War II started, Douglas Wendt was in ROTC and wanted to be both a doctor and a dentist and they made him chose, but said they were in need of dentists.
He was like his dad in that be started Little League in Northern Virginia.
"He did it so my brother could play and became president of the baseball association. He got it started because somebody had to do it."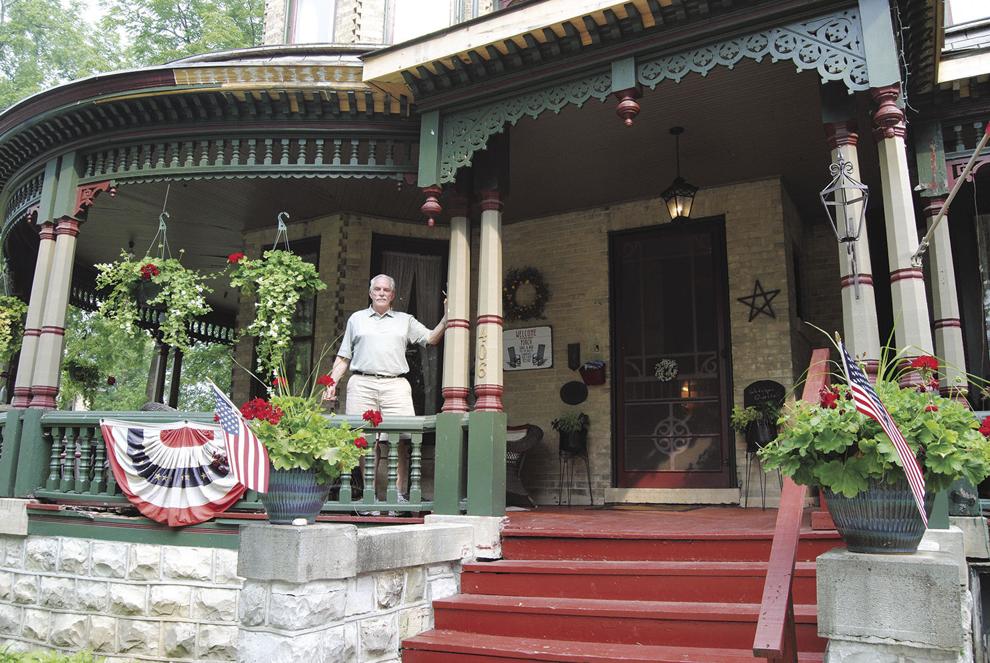 Steve Wendt is partially retired but is the CEO of Excalibur Group, LLC an environmental engineering company.
"I come up with the ideas on how to identify and take care of environmental problems and liabilities."
He was ahead of his time when he decided to run the company virtually.
"I cofounded it 22 years ago as a virtual company. I didn't have the overhead and was able to bid my contracts cheaper."
The legacy of Pop Wendt is one that continues to live on in Lake Mills through his charitable giving to groups and organizations, but also personally to individuals throughout the community.
"He was a probation officer, but he wasn't a hardcore person. He was a person younger people would be more receptive to than a tough cop," Steve said. "Late in his life he becomes a minister. It's an interesting path he took. As a grandfather he was a soft-spoken guy, had this dry sense of humor, was very kind and he loved to fish."