For those who thought they would be soaring in a fighter jet with Maverick and Iceman this summer, that reunion will have to wait.
The sequel to "Top Gun" now has been pushed into the fall.
While the summer blockbuster season has yet to take flight, the chance to sit under the stars and watch a movie during the pandemic started a new season last Friday.
The Highway 18 Outdoor Theatre in Jefferson will open with a double feature this weekend. And, after socially distant vehicles last year, this season has more in store for movie lovers.
"It's looking like we will get some first-run products," said owner Lee Burgess, who said movies like "Top Gun: Maverick" are pushed off, but other films like the "Fast and Furious" saga "F9" look to be a go.
The theater will open this weekend with a double feature for families with "The Croods: A New Age" and "Despicable Me."
With new films still slow to come out, the theater is sprinkling in classics to get audiences back to movie watching outside of their couch.
The weekend of May 14, the theater will have "Gremlins" followed by "Caddyshack."
And on Memorial Day weekend, the shark and dinosaurs will be back. "Jaws" is the original summer blockbuster that did well last season paired with "Jurassic Park."
"Studios are still looking to pull stuff off the schedule," Burgess said.
The new "Minions" film also is delayed until next year.
But with "F9," summer is getting back on track this year. Also, the new "Black Widow" film is still set for release.
"We have to fill in with more classic stuff," Burgess said, but he hopes new films will be available.
While normally it would be open during the weekend, Burgess kept the theater last season to a Friday through Sunday schedule. He will follow that again this year, he said, unless "F9" starring Vin Diesel does well. He is leaving open the option of being open seven days a week.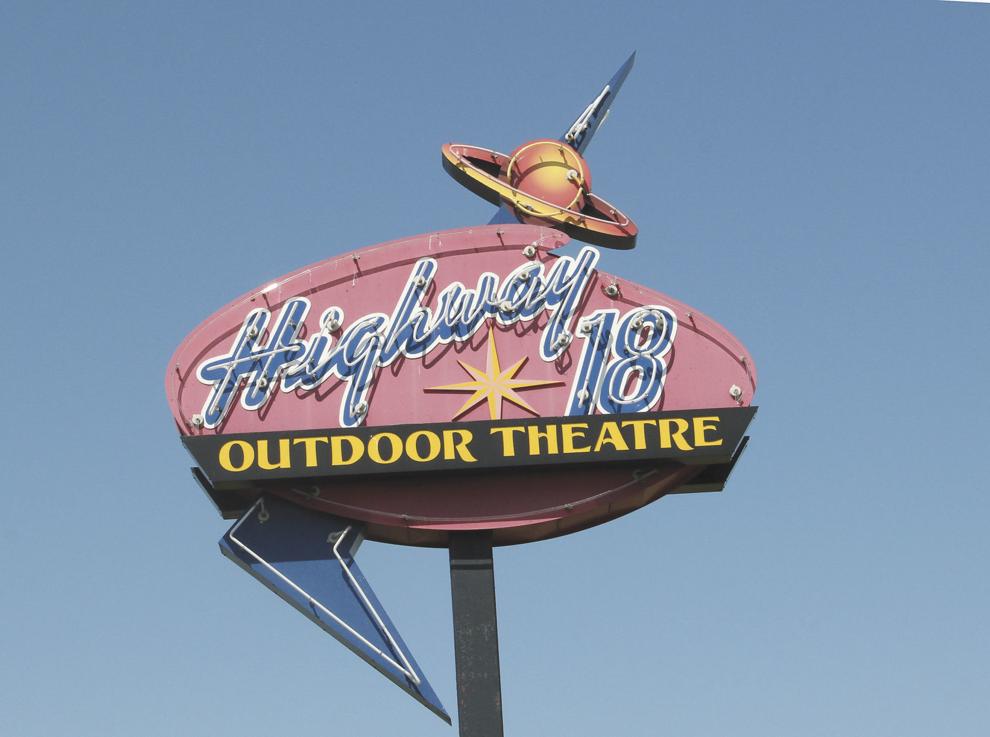 There were plenty of challenges to opening the theater last season. While people flooded outdoor theaters looking for something to do, Burgess said revenue was down.
"We weren't open until the end of June," he said. "Normally we opened in early May. But the more important thing was no first-run releases. We were forced to run older content."
Burgess said revenue for the year was about half that of a normal year, but still he was happy to be open.
"The fact that we were able to get open and cover expenses was a plus," he said. "Business was down, but we are alive and kicking."
Perhaps no business has been hit harder by the pandemic than the movie theater industry, especially indoor theaters where many still only are open a few days a week, if at all.
Changes this summer at the outdoor theater include not restricting parking this season. Vehicles are spaced 6 to 10 feet apart anyway, and everyone is outdoors.
The change comes as more that 40 percent of Wisconsin residents have been vaccinated.
Burgess said theater staff still are going to serve concessions at windows instead of inside the food court, but as more COVID guidelines change, the dining area rules could change this summer as well.
He said anyone not vaccinated should wear a mask, and people should practice social distancing. And everyone who enters a restroom should wear a mask.
While people often offer suggestions on what summer classics they want to see on the big screen, Burgess said he usually has a gut feeling for what films will bring people to the movies.
"I got a pretty good idea what I will be running," he said.
And this summer could be time to take a DeLorean ride, or take some sound advice and never go into the water again.