With a desire to help families within the Lake Mills Area School District a new nonprofit initiative has formed, Sunrise Reach.
Sunrise Reach believes in improving access and equity for the underserved, underprivileged and marginalized populations of Lake Mills through "pop-up" assistance and awareness.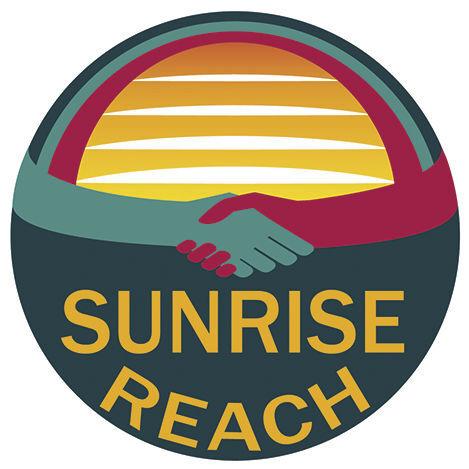 For Lane Smith, owner of Sunshine Brewing Co. on Main Street, it's been important to him over the years to find ways to help the community. After his daughter Gracelyn Smith, a high school student, hosted a Black Lives Matter rally last summer it made him consider social matters even more.
"Gracelyn and I had been talking about forming a non-profit to help with social justice but were struggling to find a focus," Lane Smith said.
The business brewed a "Black is Beautiful" beer last fall, donating to profits to organizations in Madison, but wanted to do something more local. Later last year Melissa Roglitz-Walker posted to a Facebook group looking for a place to hold a food pantry.
"I immediately offered our space," he said. "The idea for this one was to offer people a Christmas dinner. The first one was a huge success, we had a ton of volunteers and served around 25 families. We decided to do it again in January and then again in February."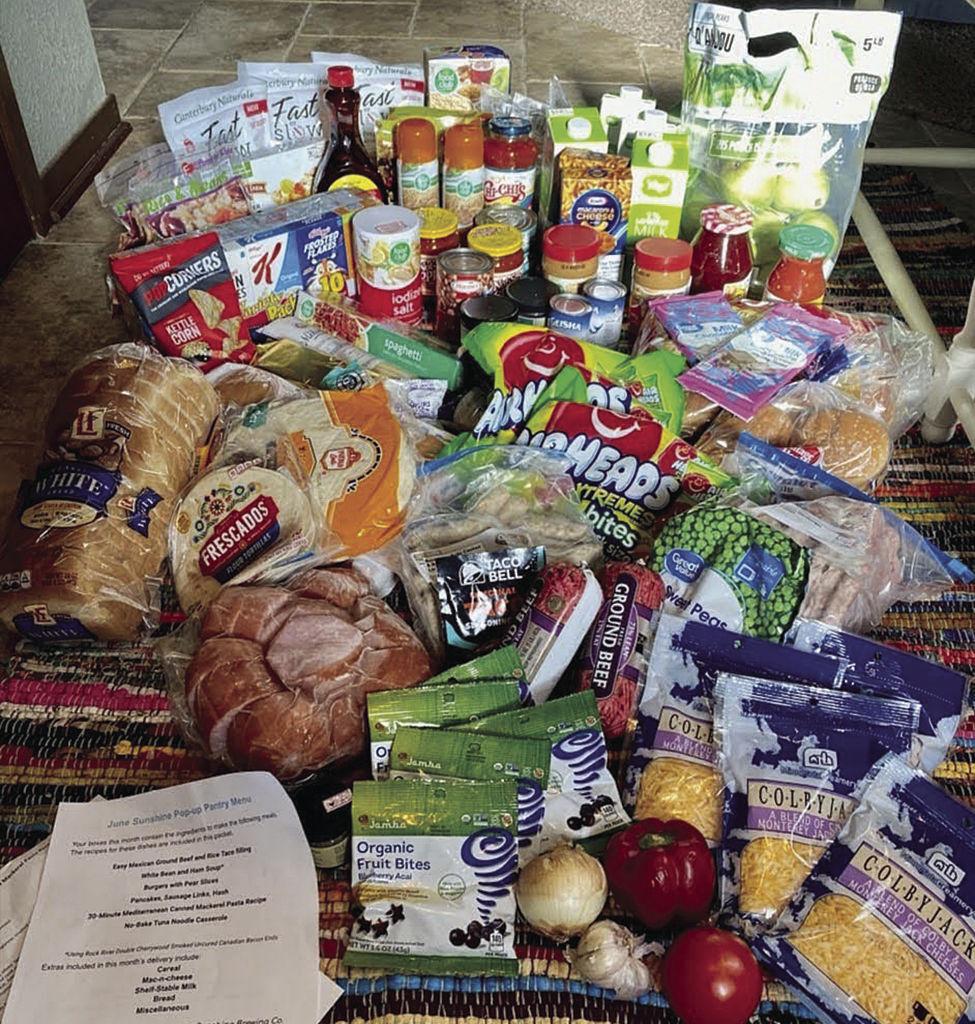 Sunrise Reach has been running the Sunshine Pop-up Pantry since December 2020 and last spring created a nonprofit to make their effort official. The group puts together food for families on the third Tuesday of every month. They currently have a capacity to feed 35 families and offer food for delivery or pick-up in the parking lot behind Sunshine Brewing Company, 121 S. Main St.
The group has five members on its board and 35 active volunteers. The board includes: President Melissa Roglitz-Walker, Secretary Vanessa Vargas, Treasurer Gracelyn Smith, Director Rachael Roglitz-Davies and Director Lane Smith.
"We were looking for a way to give back to the community and felt that helping people most in need was the best place to start. Our Sunshine Pop-up Pantry has donated over 20,000 pounds of food today and are really just getting started," Smith said. "We are excited to bring the Children's Clothing Giveaway under our umbrella and continue our reach in the community."
The clothing giveaway was organized in 2018 by sisters Melissa Roglitz-Walker and Rachel Roglitz-Davies along with Citizen Advocates for Public Education with the goal of making school shopping a little less stressful for families who are in need in Lake Mills. The need for these programs is self-determined.
Since 2018, the Lake Mills Children's Clothing Giveaway has provided cost-free clothing for nearly 400 local children, plus hundreds more by donating the clothing that remains after the event to other nonprofits and community organizations, such as the Birth to 3 program, the Jefferson County Foster Care Program, and local schools.
"We are so excited to be able to offer this event again this year," said Rachael Roglitz-Davies. "At the three prior events it was amazing to see kids and families shop and pick out clothing and school supplies without worry about a price tag. It's just a great way to come together and make things a little easier for families in need in our community."
Sunrise Reach is partnering with Citizen Advocates for Public Education (CAPE) to hold the Lake Mills Children's Clothing Giveaway Aug. 10, 12-5 p.m. and Aug. 11, 10 a.m.-5:30 p.m. at the Lake Mills Methodist Church, 271 E. Prospect St. Setup will be Aug. 10 from 9 a.m.-2 p.m. and clean-up will be Aug. 11 from 11-7 p.m. The event is happening at the same time as picture day at Lake Mills Elementary School on Aug. 10 and makes it easy for families to stop by after.
There will be clothes for children of all ages and sizes available for free at the event. The event is fully anonymous, and no names are taken. Items will be available to those in need from Lake Mills, Cambridge, Jefferson, Johnson Creek and Waterloo. Those who cannot attend in person have the ability to sign up to have someone shop for their kids and deliver it to their home. Go to www.sunrisereach.org for more information.
Donations for the event are being accepted from July 26-Aug. 9 at the following locations: 265 Autumn Crest Ln., 420 Wakeman Circle, 530 Topeka Dr., 418 S. Main St., 432 Fremont St., 508 Fremont St., Agency Insurance 114 S. Main St., RE/MAX Shine Van at the Lake Mills Farmers Market on July 28 and Aug. 4, Ripley Green, 226 W. Main St., Cambridge and 121 Chapel Hill Dr., Johnson Creek.
Volunteers will be needed for the following roles: sorters, stockers/customer service, greeters, donation pickup drivers (from donation locations that need it), cleanup and put away, delivery drivers (to families who requested a personal shopper and secondary donation recipients after the event).
Sandy Whisler, president of CAPE said one of the group's goals is to support students in Lake Mills in both the classroom and in the community.
"The clothing giveaway is a perfect opportunity to support our students as they look forward to returning to school in the fall," she said.
Next Sunrise Reach plans to create a "Beautiful Baby Box" program for soon-to-be moms who may need extra help.