When Gov. Tony Evers signed bipartisan legislation in March to regulate Pharmacy Benefit Managers (PBMs), independently owned drug store managers had reason to celebrate.
But they also saw more work ahead to rein in the complicated billing and pricing structures used by these administrators or middlemen between insurance companies and pharmacies.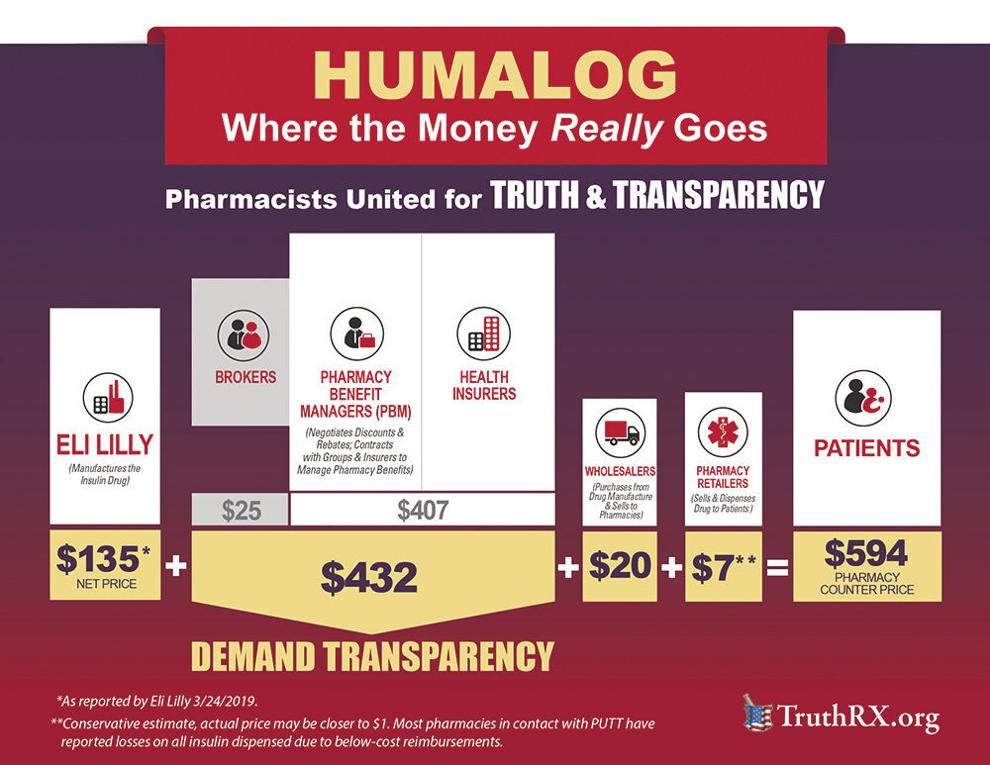 "Wisconsin is not the only state that has enacted legislation to regulate PBMs. Most states in the country have. Wisconsin is now [acting], but is lagging behind," Heather Walker, Waunakee Hometown Pharmacy Manager, said.
PBMs administer prescription drug benefits for insurers, Medicare Part D drug plans, large companies and other payers. Some of the pricing and billing practices have increased the cost of prescription drugs and steered patients away from independent pharmacies and toward those owned by PBMs.
While Wisconsin's legislation addressed some PBM practices that drive up prescription drug prices, it failed to rein in practices that hurt independent pharmacies' bottom line, including patient steerage.
As a result, Waunakee Hometown Pharmacy lost 20 percent of its patients, its manager said.
"That was a huge blow to us," Walker said.
The DeForest Hometown Pharmacy experience a similar effect, according to manager Birhaul Bhander, who explained that last year their pharmacy was "preferred" under a popular plan under Medicare Part D, and they were able to offer the best prices to their customers, but this year, they are no longer "preferred."
"We've been here for 30 years now and we've had a number of customers that have been coming to us from the very beginning," said Bhander. "So these long-time customers of ours can continue to come to us, but they may end up paying three to four times more."
Wisconsin's recently passed legislation became a topic of discussion at Rep. Dianne Hesselbein's April 10 listening session as the Democrat from Middleton recalled a petition the pharmacy had launched a few years ago to alert lawmakers to PBMs' unfair practices.
When it passed in late March, Sen. Jon Erpenbach (D-West Point), who co-sponsored the bill, said it was an important step but noted more work is needed to lower prescription drug costs.
In late March, Wisconsin joined a number of other states that had acted to increase transparency in PBM administration. In announcing the legislation, Evers called the PBM administration "a confusing and opaque system that often sends folks jumping through hoops just to access their life-saving medications."
The new regulations encourage greater oversight of PBMs by requiring them to be licensed by the Office of the Commissioner of Insurance and to submit reports on rebates they receive from drug manufacturers, but do not pass on to consumers.
It also eliminates what is referred to as the gag clause, which previously prevented pharmacists from telling patients about how to achieve prescription drug costs savings, a move the Waunakee pharmacist called "a big win for us."
There is a lot of wait-and-see in these kinds of bills, but this was one point that clearly jumped out to Bhander.
"If someone came to us and their insurance was charging them x-amount of dollars--if it was very expensive for inexpensive medication--we could not tell people what our best cash price would be," said Bhander.
There were circumstances under which they have been allowed inform customers of prices, but they had to be directly asked by the customer using specific language.
"Now customers can simply ask what the cash price is and we give it to them," said Bhander. "Previously there was a haggling process where they could ask, but you almost had to coach people to be able to use that language, because of the gag clause."
The new bill is also designed to reform what Walker called "predatory auditing practices."
"Hometown gets audited by insurance companies frequently, but the most audited claims are for high-cost medications such as insulin, inhalers and expensive brand-named medications," Walker said.
The reform prohibits demands for reimbursements from pharmacies on the basis of clerical errors. Walker said in other states with this reform, the number of audits has decreased drastically.
Additional measures are aimed at protecting consumers. One requires a 30-day notice of any drug formulary changes that removes the drug or reassigns it to a benefit tier with a higher cost. Another ensures pharmacies post signage informing customers of legal drug substitutions or how to find the FDA's approved list.
Pharmacies push for greater reform
Hometown and other independent pharmacies continue to lobby for additional reforms. Walker said patient steering was cut out of the senate bill signed by Evers as the pharmacies negotiated with PBMs on a compromise acceptable to all parties.
"And so the PBMs did not want to cut out the patient steering," she said.
Three large PBMs administer 85 percent of prescription benefits in the United States, Walker said, and they charge fees back to the pharmacies. Hometown Pharmacy and other independents would also like to see changes in what is called Direct and Indirect Reimbursement (DIR) fees paid to PBMs for administration. For one quarter, Waunakee Hometown Pharmacy was charged $8,000 in DIR fees, Walker said.
"That's a lot of money that I would have to pay for staffing, for new computers, that I have to pay back to PBMs," she said.
The pharmacy never knows how much it will have to pay back, and the percentages are based on metrics related to care management, Walker said. If the patients take their medications as prescribed, the pharmacy meets certain metrics and sees lower fees. But meeting these metrics is challenging. Walker said if a patient receives medication from another pharmacy and is not complying with directions, Hometown Pharmacy can fail to meet that metric.
The PBM system is intentionally complicated, according to Walker and others.
In December of 2020, when the U.S. Supreme Court ruled that the federal Employee Retirement Income Security Act (ERISA) did not preempt Arkansas's law regulating PBMs, Chief Justice John Roberts called the procedures "byzantine," Walker pointed out.
Effect on Waunakee Hometown Pharmacy
The PBM practices, particularly more recent patient steerage, have forced Walker to reduce store hours, so it is now open Monday-Friday from 10 a.m.-6 p.m. and closed weekends.
But independent pharmacies are looking at new ways to serve patients and generating other sources of revenue.
"Pharmacies are well-positioned to be members of the healthcare team," Walker said, adding they can review medications and administer part of the Medicare annual wellness exam.
Pharmacists can also help patients manage chronic diseases.
The Waunakee pharmacy is planning an Educate, Explore, Empower program, Walker said. The three-tiered program tests different wellness metrics and establishes a baseline at the beginning of the program. Following the testing, the person then meets with the pharmacist to discuss the results. Set to begin in May, the program can benefit people managing chronic conditions like hypertension, diabetes and high cholesterol as well as healthy people who want to make sure they are on the right track.
"All of these things are services that help people. They improve their health, and they provide a source of revenue that bypasses the PBMs," Walker said. "We love what we do, and we want to continue to do that. If we rely on the PBMs, it's just not going to happen."