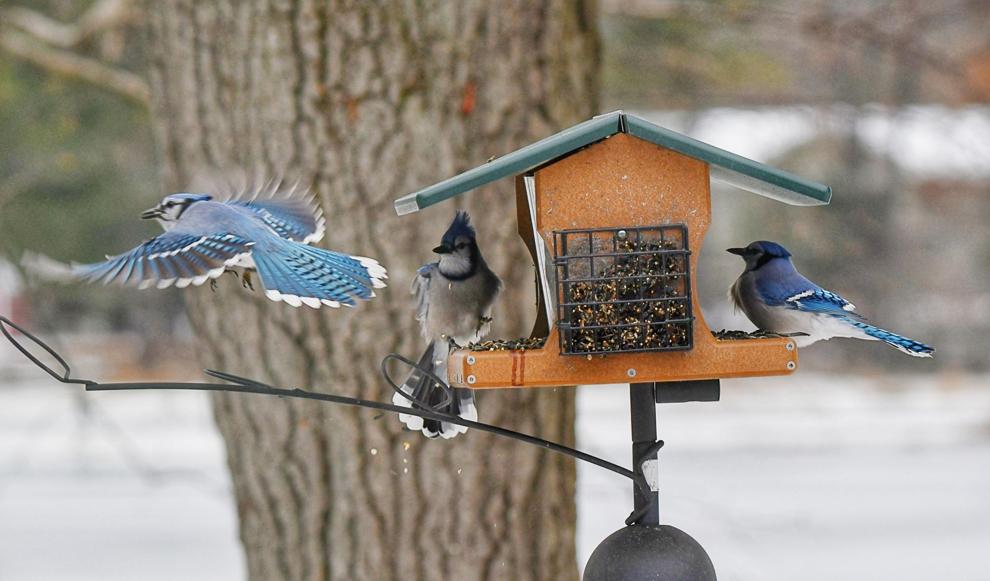 With concerts, movie premieres, awards shows, sporting events and more all on pause at some point of the last year, more eyes were on a different kind of global superstar last year – the birds.
More and more people spent time birdwatching during the COVID-19 pandemic, getting more acquainted with the world's feathery entertainers, often performing right in people's backyards.
NPD group, a national market research company, reported that dollar sales of binoculars in June 2020 were up 22% versus the same time the year before. In August, Lizzie Mae's Bird Seed Co-Owner Kevin Hanzie estimated to Audubon Magazine that birdseed and birdwatching accessory sales were up 50% compared to the year before.
With significantly more people working from home or having more time on their hands to enjoy outdoor activities, it's been a banner year for birds. And in a year where many people have lost so much, birds have been a bright spot.
"It's been a really challenging year, and one of the positives that we've seen from this year has been the increase in interest, or more of a tapped-in interest, where folks have really sought some refuge and regeneration… in the outdoors," Madison Audubon Executive Director Matt Reetz said. "It's been a kind of lemonade-from-lemons type of year."
Once the world returns to normal, Reetz hopes that people will still have a little bit of extra appreciation for the birds they see. Maybe the COVID-19 pandemic will have sparked an interest for a whole new generation of birders.
"That would be wonderful," Reetz said, adding that he knows people who have just gotten interested in birding during the pandemic. "Now they're hooked. Something they didn't know that they really enjoyed, they got into because of the limitations of the pandemic and they're really sold on it."
If you didn't pick up birding last year, it's never too late, and it's a hobby that can be enjoyed in many ways. While many people will travel to look for rare birds, there's plenty to like about what's going on in your backyard or in your local park, Reetz said.
"I really like the nuances of what birds do. I don't run around and collect… I don't have a life list," he said, "I like watching a cardinal and how it interacts with other birds and how it communicates. I find a lot of enjoyment just watching a bird and how it goes about life."
For birding newcomers, there are a lot of online resources to get started. A bird identification field guide can also help, as can a set of binoculars, Reetz said. Beyond that, it's just about getting started, learning by listening to and looking at birds.
He also said there are always people willing to help, whether its a friend or a Facebook group dedicated to birds. When the COVID-19 pandemic is over, Madison Audubon plans to resume activities where birders can connect with other people in the area. All of the group's official events were canceled in 2020.
With all the new birders, Reetz bets they'll "be bursting" with new interested birders.