The muffled bang, bang, bang from the next room brings you to where you are, the shooting range at Deerfield Pistol and Archery. It's the only time as a police officer you hope to hear your firearm go off.
They train for the scenario, but hope they are never faced with it. It's a more difficult time now than ever before to be a police officer in America and for the first time the Lake Mills Police Department conducted a Citizen Police Academy to help a group of interested citizens learn more about what it takes to be a cop.
From defense and arrest tactics to tasers, field sobriety tests and firearms the group learned about it all and as one of the members of this first class, which was originally set to start in March 2020 and was pushed back to March 2021 due to the pandemic, I learned a lot.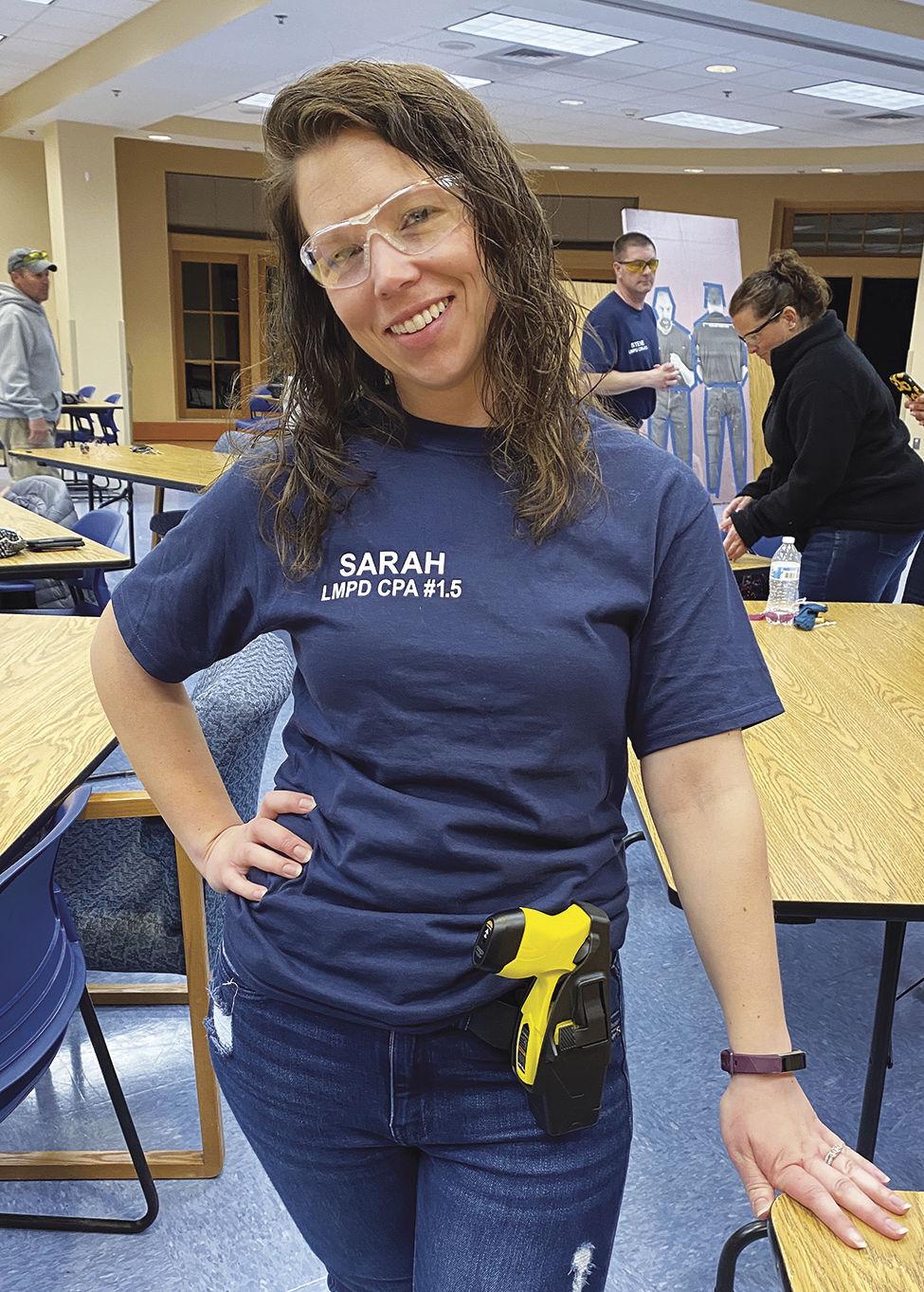 I've always been a supporter of the police and over the last three years as editor of this paper I've developed a professional working relationship with Police Chief Mick Selck. When he asked me to take the class, I was quick to sign up. Anything to learn more about what they do to better understand my job is a good idea in my book.
I come from a hunting family, but before my adult life had never shot a gun. It was never something I was interested in and frankly I was afraid. When my husband bought a handgun to have with him when he goes hunting out west, I decided it was time to learn. That was my first experience learning to shoot about a year ago. Fast forward to this year I'm still a little scared of things like tasers and guns but taking this class and learning about all the tools police have at their disposal besides firearms was interesting and eye-opening.
Even though I was scared, I shot the taser and a gun at the shooting range. I think having an understanding of firearms for most people is a good thing and it was nice to learn from experts.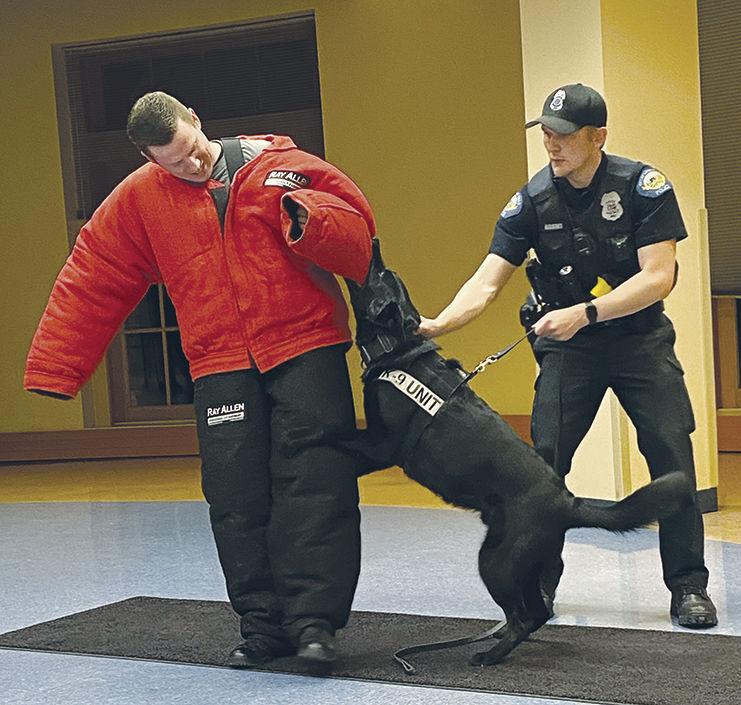 We learned about drug recognition and the K9 program, vehicle contacts and did the Emergency Vehicle Operations Course, in other words we drove police cars and pulled people over (on a closed course), which was pretty cool. We learned about school truancy and active shooter response and how it's changed over the years. We learned more about concealed carry rules in Wisconsin and using deadly force verses less lethal. If you don't know a lot about how people react when they are shot you might be interested to know that people don't just fall over the moment they are shot. That's the reason why police officers shoot threatening suspects more than one time.
I especially enjoyed learning about investigations and how they are done. Lt. Brandon Cedarwall discussed a death investigation he conducted from beginning to end. Officers at the Lake Mills Police Department conduct their own investigations in the midst of all their other duties.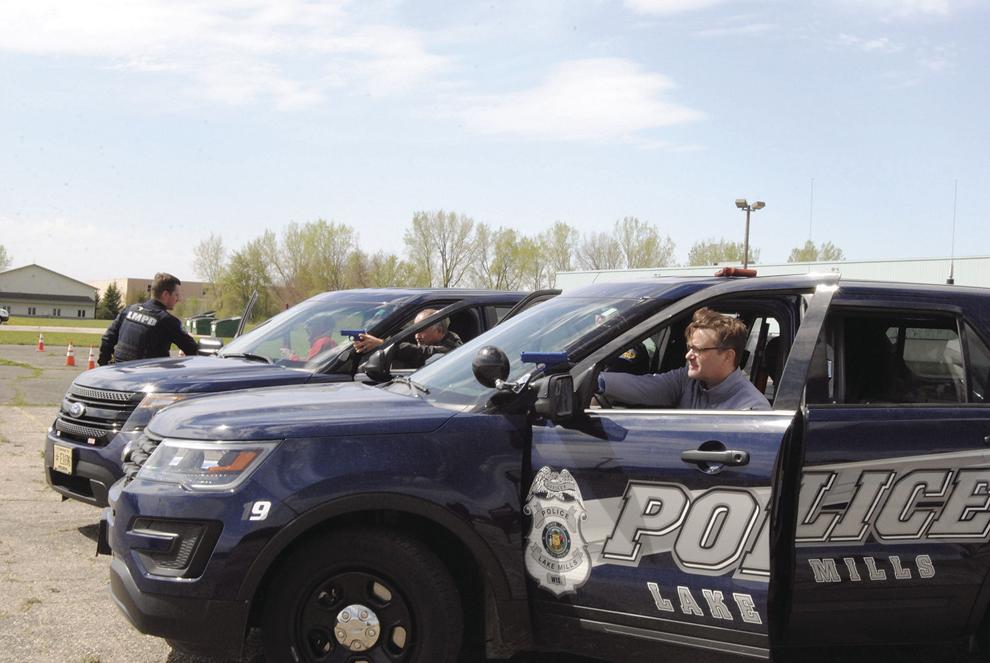 Out of everything I learned and was interested in I was most impressed with the members of the Lake Mills Police Department. Every member specializes in several different areas. Chief Selck has been a member of the department for years, runs it and advocates for his officers. Officer Troy Oestreich taught us defense and arrest tactics and the continuum of use of force, which in today's climate is important to understand. Dispatchers Terri Heinz and Kim Peterson taught us about their important role with the department. Lt. Cedarwall and Lt. Witte taught the class about tasers. We learned about field sobriety tests and drugs with them. Officer TJ Adams discussed the K9 program and demonstrated with Truman. We learned about vehicle contacts with Officer Jessica Johnson and the Jefferson County Sheriff's Department. Officer Oestreich taught us about truancy and active shooter response. Officer Fritsche discussed concealed carry and taught us about firearms. Officer Wallace showed us how evidence is processed. We also learned about the use of drones in police work from the Jefferson Police Department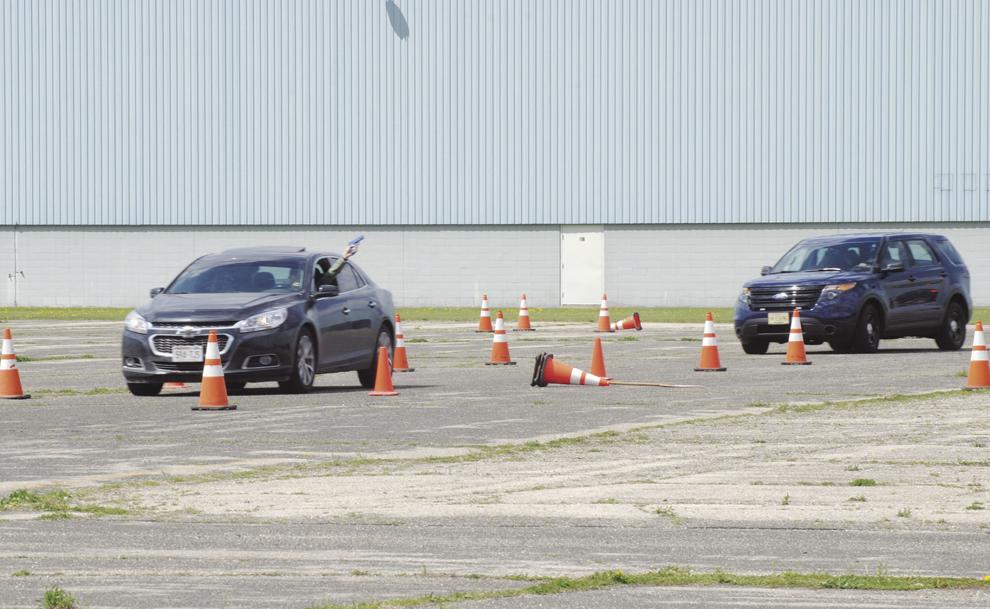 The collaboration among members of our police department and other local officials was evident in this class and by helping each other they all get further ahead.
Now as an alumni member of the Citizen Police Academy we will be starting an advocacy and fundraising group to help our police department. I can't wait to get started with this important work.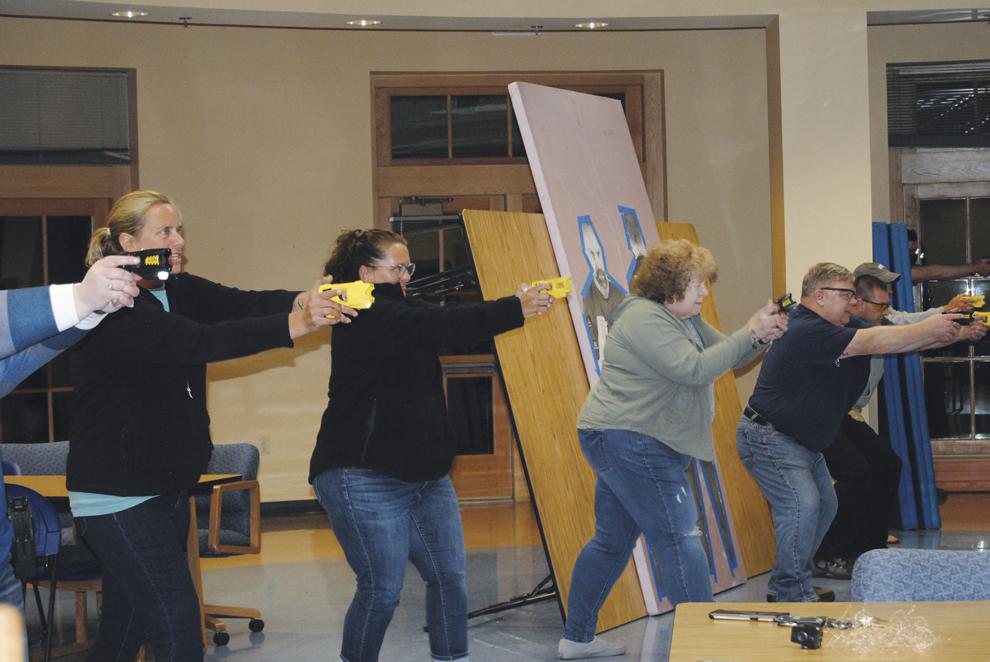 I can't thank the men and women who protect and serve our city enough. They do a fantastic job and even when they are pulling you over because you were speeding, they are just trying to make our city a safer place. Thank them the next time you see them.