The night before he went in to meet the recruiter, he watched the war comedy movie, "Stripes."
"It really had nothing to do with it, but it was kind of ironic," said Brian Benisch of Lake Mills. "When I went in to see my recruiter he said, 'you know it's not like that movie."
Benisch, a Sun Prairie native, graduated in 1984 from Sun Prairie High School. He has lived in Lake Mills for the last five years.
He decided to join the United States Air Force late in 1984 and went to basic training in April 1985. Benisch specialized in liquid fuels maintenance.
"I worked on all the fuel tanks, the pipelines and everything to get the jet fuel to the aircraft," he said.
He was sent to Beal Air Force Base.
"The military is always practicing in case we go to war," he said. "We had the SR-71 and the U2 spy planes. Our mission wasn't just practicing, we actually flew live missions almost every day."
He said, the SR-71 was flying over the Russian coast every week.
"They were monitoring their Navy and things like that. They were active, live missions."
They also had KC135 refuelers on the base. There were only two Air Force bases in the country that would refuel the F117 stealth fighter due to needing a top-secret security clearance.
"One day we had an exercise that felt different. You have them all the time, but this one just felt different. Later that night we were sitting at the bowling alley watching the news and they said we went after Muammar Gaddafi. That was the first time the F117 was used in combat."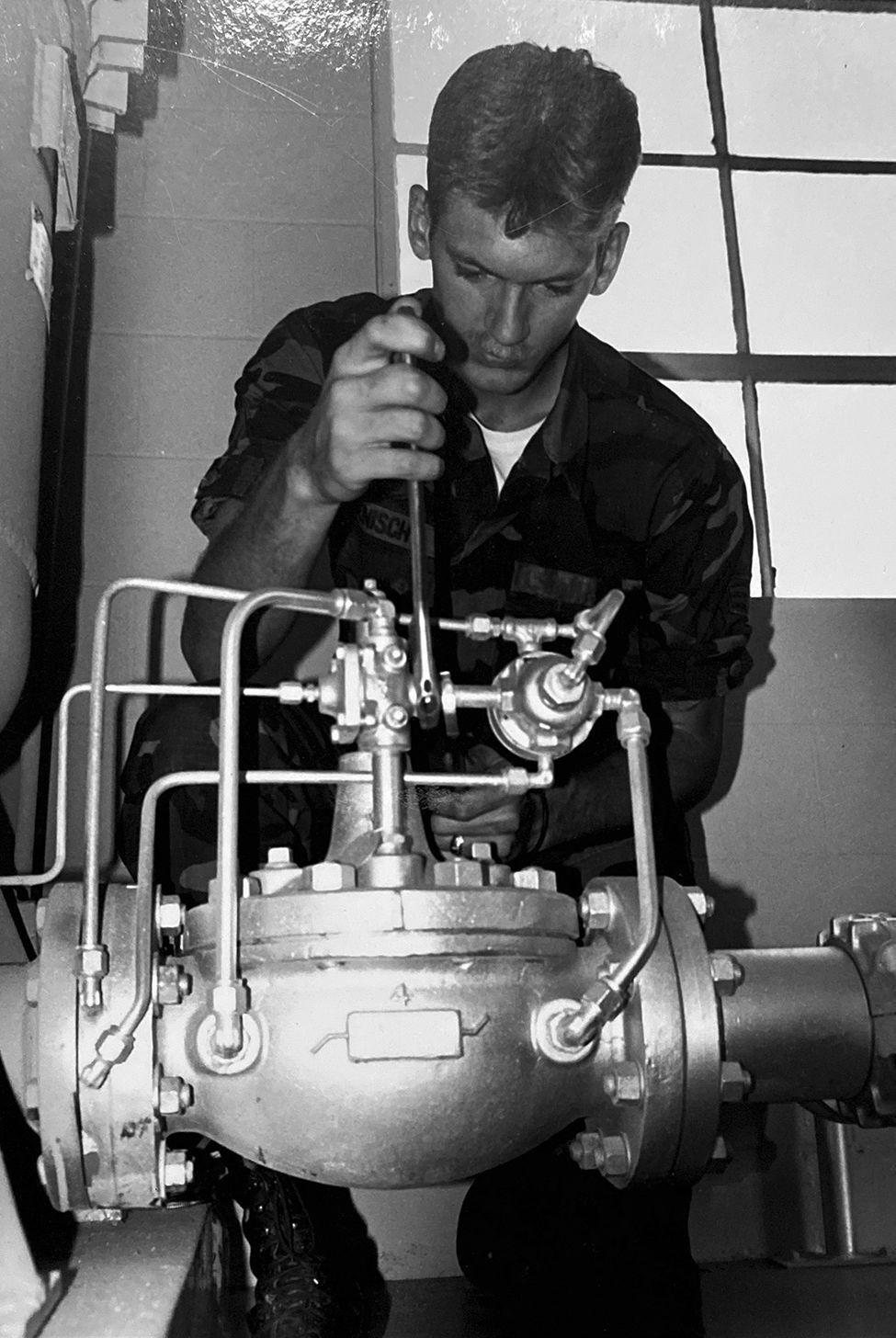 He said the military is always preparing for war.
"We knew that when the SR-71 took off it cost $1 million to launch and another million to land," he said. "We knew this airplane wasn't going up to practice."
He said they didn't know what it was doing, but they knew it was leaving for a reason.
"We had great pride because of what we did."
Benisch was a member of the Honor Guard at Beal. They did funerals, special ceremonies and more.
He left Beal Air Force Base in December 1990 and went to Spangdahlem Air Base in Germany.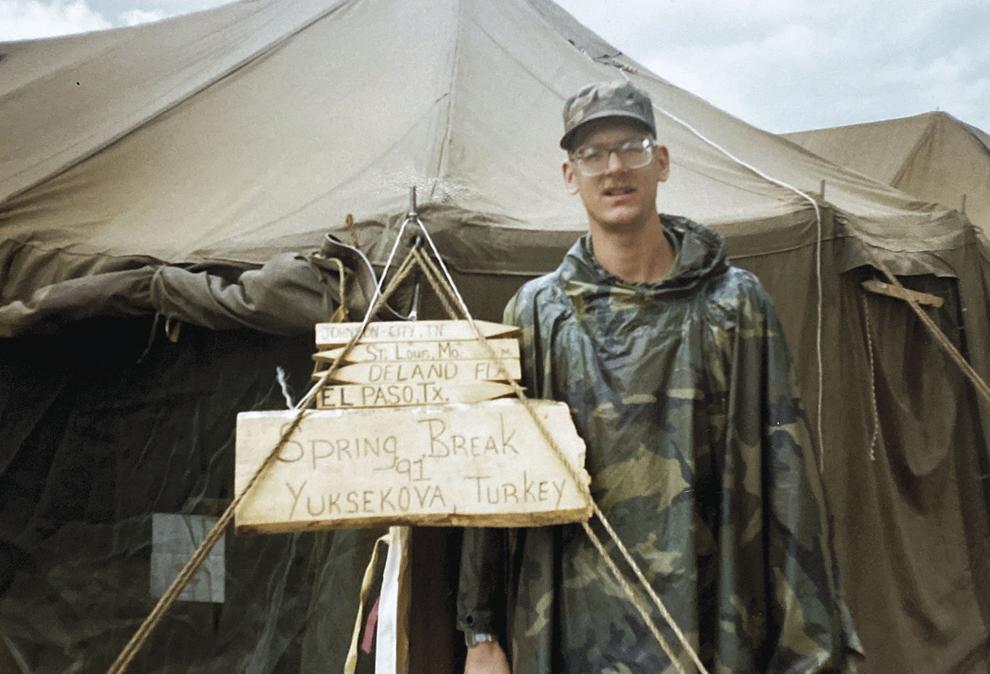 In April 1991, he was sent to Desert Storm. He went to Incirlik Air Base in Turkey. They took buses to Yüksekova, about 10 miles from the Iraq and Iran boarders. They arrived at the end of the Gulf War and the start of Operation Provide Comfort. Their job was to protect the Kurdish refugees who fled their homes in northern Iraq in the aftermath of the Gulf War.
"On our base we had about 200 dislocated military civilians," he said. "Our mission was to set up this camp for the Army and they would take supplies into the refugee camps."
Benisch's job was to make sure the helicopter fuel was ready for the day, which took a few hours and then they had the rest of the day.
"We would get on the helicopters and fly into the refugee camps," he said they would give the kids in the camp candy.
They were told while they were in the camp to stay in a quartered off area due to minefields. While Benisch was there he heard about a child going out into the minefield and the mother being killed when running after them. He also remembers a large hole filled with body bags while he was at the camp.
"When you see a small body bag you know what that's for. When you see all the bodies lined up it's terrible."
Benisch said there were so many members of the Iraqi Army who were more than willing to surrender because they didn't want to fight. Because of that reason they had many displaced people in the camp.
Benisch recalled a time when he and some buddies traveled to a local town for beer and cigarettes.
"We pulled into town and this little Turkish boy shouted 'Michael Jackson,' it was so cute," he said.
They went into the first store and tried to ask for four cases of beer, but they didn't speak Turkish. The man gave them one case of beer. They went to the next store and the realized they didn't have their keys anymore. All of a sudden, the first shopkeeper reappeared with four cases of beer and their keys were underneath. On their way back his buddies wanted to drive to the Iran border to look at a statue of President Carter at the border.
"This one time I thankfully said no we are not doing that," he said. "I said we're not going to Iran."
While he was in Turkey, he also found propaganda leaflets at a school.
"They were dropping them out of helicopters and airplanes."
He said it was very interesting and enlightening to go to a third world country.
"You come back here, and you appreciate everything."
After going back to his base in Germany, Benisch left the military early in August 1991due to family circumstances.
"I was going to be in the military forever," he said. At the time his daughter was three and son was one and he left the military to take care of them.
He went back to the states.
Benisch has five kids Ryan (Ashley) Gill, Jeff (Rachel) Gill, Alicia (Sean) Fultz, Brandon Benisch; who is also in the Air Force and Preston Benisch.
Benisch says he takes it personally when people don't respect the flag by standing for the National Anthem.
"I gave a lot, so you could have your freedoms," he said. "I think you should be able to protest and voice your concerns, but there are other ways."
After leaving the military Benisch came back to Sun Prairie and worked in plumbing and at a bowling alley and eventually went back to school to become a diesel and heavy equipment mechanic. He had to pursue other interests when knee problems got in the way. He then did parts and service for lawn movers and was a sales representative for commercial lawnmowers to dealers.
He married his wife Terri on July 1, 1995.
At that point Benisch and Terri wanted to start their own business that's when they started Dog Guard Out of Sight Fencing. They are the second largest dealer in the nation and have been running the business for over 15 years. They moved the business to Lake Mills five years ago.
"We've been very successful, truly due to my wife helping me though dark times and she has been with me through the good times. I owe all my success to her."
As for his military career, he's proud.
"I enjoyed my time and I really wanted to stay in, I was committed."