United States history is preserved in history books and museums across the country, from Washington D.C.'s Smithsonian to the American Museum of Natural History in New York.
Local history is preserved in the basement of a local community center by a small, dedicated group of unpaid volunteers. At least in Cottage Grove it is.
The Cottage Grove Area Historical Society doesn't have a yearly operating budget, because there aren't many operations. The group currently has just one officer, Dennis Bork, who has served as treasurer of the group since 1995. It operates out of the basement of Flynn Hall, a community center on W. Reynolds St. in the village of Cottage Grove.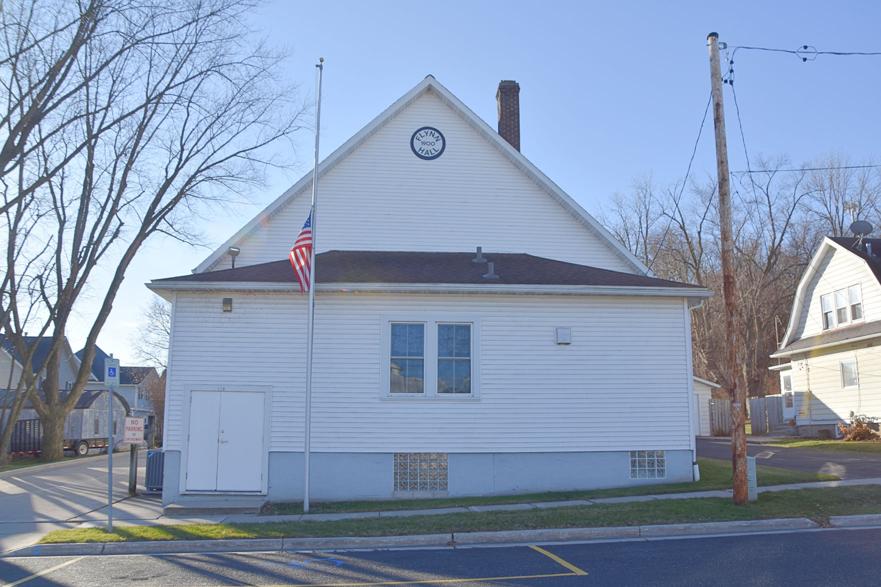 That location is one that limits the historical society's ability to connect with the community and show off Cottage Grove's history. While the community center's basement provides good storage for photos and other antiques, it's not the best place to show those things off, with a steep set of stairs and no good gathering space.
Those historical items range from binders filling every shelf with thousands of photographs to an original telescope built by John Mellish, a famed early astronomer who grew up in Cottage Grove, discovering several comets and who has a crater on Mars named after him.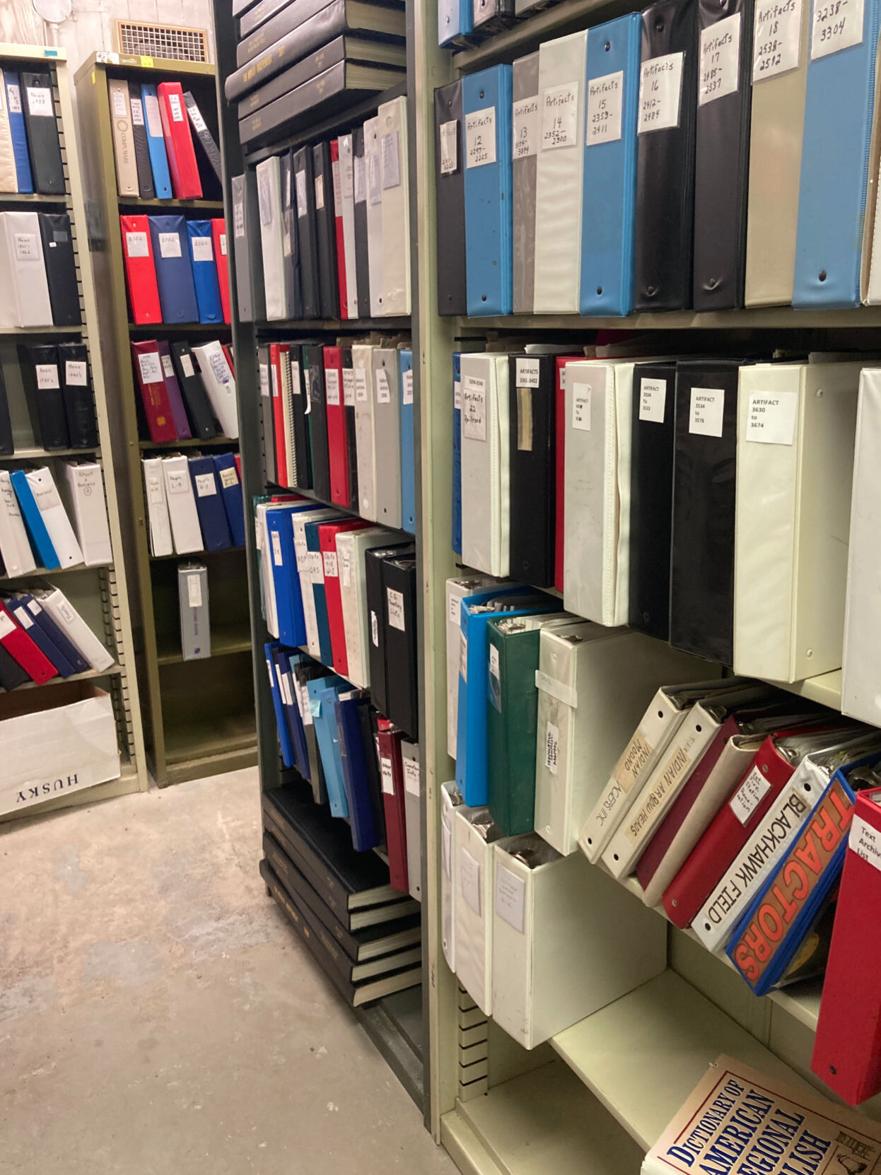 Ideally, the historical society would find a spot to display its items and welcome the community on a regular schedule to show off its collection, but that's difficult for a group that doesn't have many regular sources of funding.
Most of the historical society's funding comes from members fees and two or three "brat feeds" per year, though the COVID-19 pandemic nixed plans for those events this year.
Those membership totals have also dropped. That drop is due to a couple of different reasons, including an aging membership base that has had a number of members pass away in recent years, people in the community having other commitments, but also, Bork said, due to a lack of connections to Cottage Grove from residents.
According to the U.S. Census Bureau, the population of the village of Cottage Grove has grown from 6,366 at 2010 estimates to 7,143 during its 2019 estimate. The Wisconsin Department of Administration projects Dane County will have the largest population growth of any Wisconsin County through at least 2040. DOA predicted in 2010 that Dane County's population would grow 24.3% to 606,620 people by the year 2040.
Many of the people moving into the area don't have familial connections to Cottage Grove, so its history doesn't mean much to them, even if they have kids growing up in the community.
When 2040 comes around, Dane County's population will have grown and the population of people invested in preserving its history will have aged. What happens to Cottage Grove's history 20 years from now?
"Worst case scenario is to have nobody around," CGAHS Board Member Jerry Rodefeld said, though he said he thinks there will at least be a person or two that will keep things running at a minimum, even if it meant being taken on by a local municipality or other group.
What that means for the CGAHS is an uncertain future. In a perfect world, someone would donate a space for the society to display its items for the public and hopefully spark an appreciation of Cottage Grove history in the community. That's far from a certainty, however. CGAHS doesn't have the funding to buy a place of its own and keep it up.
"Opportunities are… few and far between," Rodefeld said. "We really haven't had an opportunity that would fit us to do something. We've always been hoping someone will donate a building to us or whatever but it's not happening, it's probably not ever going to happen, but we're stuck in that middle there where we can't really have enough money to go do something, build a building or some place and try and keep it up. We just don't have the money to do it, so we're kind of where we're at…"
It isn't that way for all local historical societies. Take the McFarland Historical Society, for example.
The McFarland Historical Society has several places where it can welcome the public and show off its local history, including the McFarland Historical Museum on Main St. and the Larson House, an 1898 Queen Ann style Victorian home on Exchange St. That has been hampered a bit by the COVID-19 pandemic, but small, appointment-only tours have been offered of the museum and Larson House in recent months.
The McFarland Historical Society also has a wealth of volunteers and active members, which makes a world of difference.
The Larson House was purchased in February of 2012 after sitting empty and neglected and in significant disrepair for 20 years. After just over two years of repairs, the house on the corner of Exchange St. and Bashford St. opened to the public in May of 2014.
During those two years, volunteers and contractors, many of whom donated time and/or materials or gave the historical society a significant discount, shuffled in and out of the building trying to return it to its original 19th-century glory.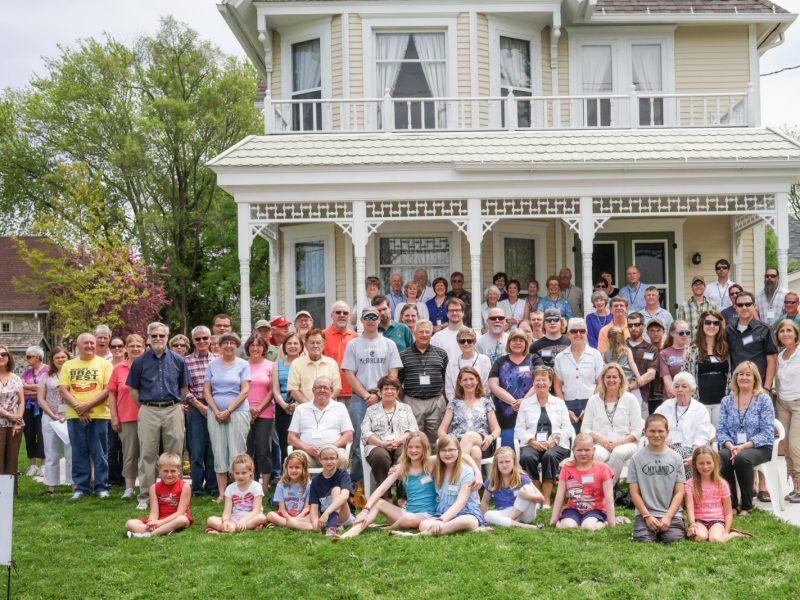 Since 2012, Larson House Facilities Manager and McFarland Historical Society Secretary Jane Licht estimates about 200 people have volunteered at the Larson House alone.
"This whole thing was a tremendous project by many, many people who live in and near McFarland," she said. "That's what makes it so special."
She added that having so many volunteers and an active 15-member board "makes a huge difference."
It would make a huge difference in Cottage Grove as well.
Another option for Cottage Grove would be to partner with a group that has a more stable source of funding and could provide at least one paid staff member to collect, organize and market the historical items that the CGAHS has built up.
In the past, the CGAHS has set up displays at local banks, but that stopped as less and less volunteers stepped up to help change out the displays. There was also a display at one of the local schools, but that too was changed due to decisions from the schools.
The McFarland Historical Society welcomes third graders to tour the museum every year, another clear benefit of having facilities to welcome them to.
So for now, it's a holding pattern for the Cottage Grove Area Historical Society, though the clock is always ticking as we inch farther and farther away from our history.