McFarland native Aaron Chapin was announced last week as the new McFarland police chief following a months-long search to fill the position.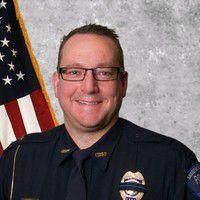 Chapin will leave his post as chief of police in Shorewood Hills to join the village of McFarland, a community he says he knows well after growing up in the village and serving as a part-time McFarland police officer for 15 years.
He described his new position as a full-circle moment.
"It feels kind of like a homecoming for me… that's how I've described it to people who have asked me about the job," Chapin said. "Working for the McFarland Police Department in a full-time capacity is always something I've been interested in, ever since shortly after high school."
On top of a 21-year career in law enforcement, Chapin also holds the rank of sergeant in the Air National Guard and has an extensive educational background.
Chapin graduated from the Northwestern University School of Police Staff and Command and also holds a master's degree in organizational leadership and administration, as well as a bachelor's degree in criminal justice, both from Concordia University.
He said his connection to the McFarland community was a driving force in his decision to apply for the new position.
"The connection to the community here is number one, the fact that it's where I grew up, that's something that's important to me… I really value the things that go on in this community," he said.
Chapin had to transition out of his role as a part-time officer in McFarland when he was hired in Shorewood Hills in 2017, but said one of his first acts as chief will be reacquainting himself with the department and community after four years away.
Meeting one-on-one with police staff and community members is at the top of his to-do list, Chapin said.
"The number one thing is, I need to get reacquainted with the staff members… I plan to have meetings with all of the staff to figure out if the mission, vision, and direction of the organization is heading in a direction that we want to continue to go, or if we need to reevaluate," he said. "I think having those conversations is huge for me to really see what's important for staff and for community members... it's very possible the department is already headed in the direction it needs to go, but there also may need to be little adjustments to make sure we're serving the community in the best way possible."
In late March, Chapin met with community members and village personnel at a community panel that featured the top three candidates for the position. Members of the community were then asked to submit written feedback on each candidate.
McFarland Village Administrator Matt Schuenke said Chapin made a stellar impression that night.
"Aaron performed admirably throughout all aspects of the process while demonstrating a great deal of leadership within a variety of law enforcement experiences," Schuenke said. "We are fortunate to be able to select him as our next chief and excited for his work to begin to carry on the exemplary services provided by the department."
Interim Police Chief Brian Redman, who's been temporarily filling the position since former chief Craig Sherven's retirement last November, has announced he will also retire. Redman's last day was April 16.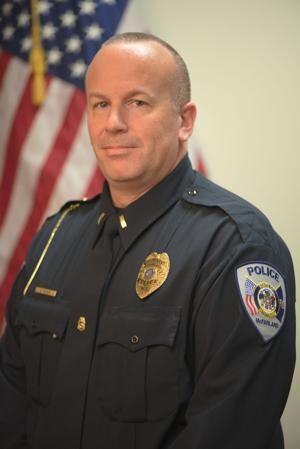 Redman has been with McFarland police since 2006, and has served in law enforcement for the last 27 years. Current Sergeant Jeremy Jobs will replace Redman effective April 16.
Additionally, Community Service Officer Jackie Statz and Officer Jason Onken have announced they will be leaving the McFarland Police Department. Statz has been with the department since 2005, while Onken has worked with the department in two separate stints, the most recent beginning in 2017.
"We thank all of these individuals past and present for their service to the community, and wish them luck to those that are moving onto new opportunities," village officials said in a press release Tuesday.
Chapin's official first day on the job is yet to be determined, as the final conditions of his employment offer are still in the works.