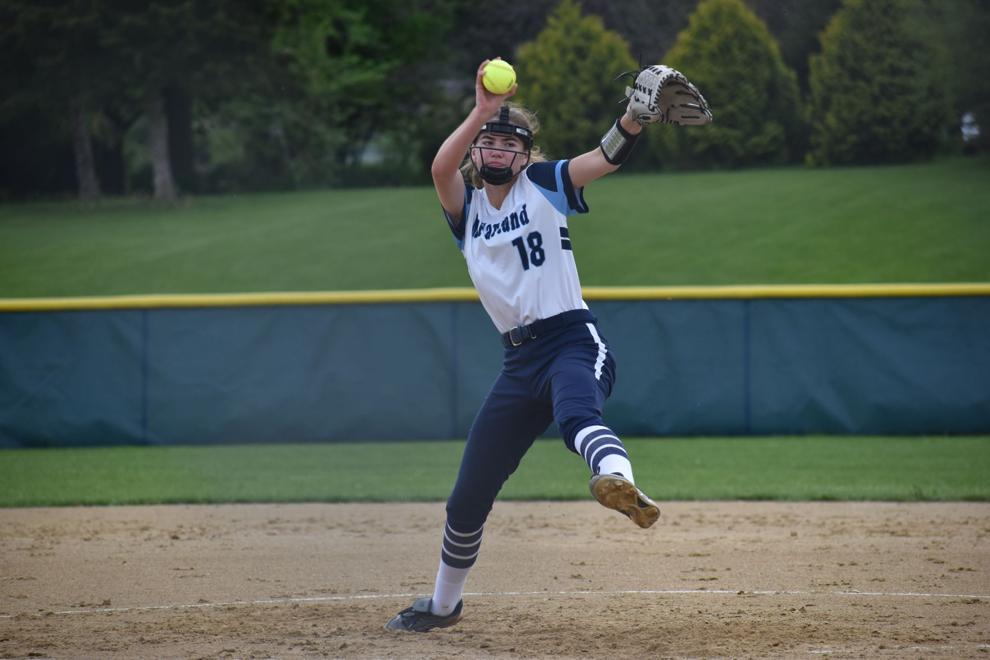 Sophomore Brynne Bieri pitching
Sophomore pitcher Brynne Bieri throws a pitch against Turner on May 19. Bieri was named to the Rock Valley All-Conference second team.
Three McFarland softball players made the Rock Valley All-Conference team.
Brynne Bieri was selected as a second team pitcher. On the mound, Bieri recorded 89 strikeouts over 109 innings pitched. At the plate, Bieri recorded a .381 batting average while hitting two home runs.
Infielder Hannah Hall and catcher Bailee Judd were chosen as honorable mentions. Hall hit for a .338 average with a grand slam, while showing great discipline at the plate with only six strikeouts. Judd knocked in 14 RBIs on the season, while recording a .338 batting average and .962 fielding percentage.