Thirty McFarland High School students have come together to speak out against a recent school board decision.
On Dec. 21, the McFarland School Board voted to send all middle and high school students to a hybrid in-person learning model after the schools had been operating on a virtual basis due to COVID-19.
In public comment to the board prior to its final decision, the district community was split. Many pushed for an immediate reopening, while others asked to remain virtual.
McFarland High School junior Isabella Gletty-Syoen was part of the latter. Just one week after the board's decision, she rallied her peers to take action.
"I worked with a group of around 30 other students from the district, all of whom have come together to take action against the recent decision to begin phasing into a hybrid model of instruction with in-person classes for grades six to 12," Gletty-Syoen said.
She said the district's hybrid plan is "premature, unsafe, and an unnecessary risk."
"Together, my peers and I decided to write and share a petition advocating for the reversal of the board decision," she said.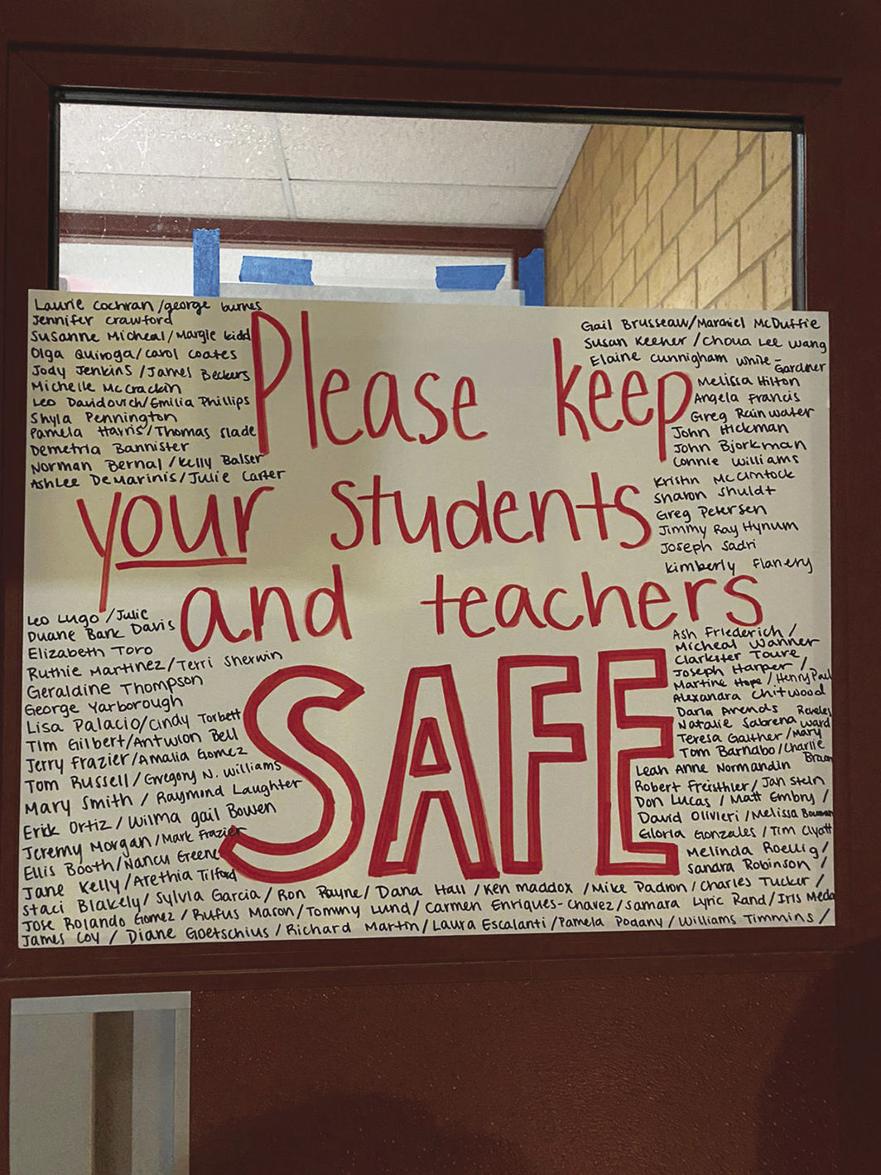 As of Jan. 4, 328 students and McFarland residents had signed the online petition.
Gletty-Syoen said her hope is that the petition will shed light on just how many citizens are opposed to a return to in-person school amid the COVID-19 pandemic, as well as highlight the perspectives of underrepresented communities in McFarland.
"My hope is that the opinions of community members who signed their support will be acknowledged and respected," Gletty-Syoen said. "The current [board] decision fails to acknowledge the perspectives of teachers and school staffers, immunocompromised community members, and families of lower economic status."
"In a perfect world, the decision should be reversed to protect our community, and would ideally be reached by including the perspectives of those who will be most severely impacted and may not have been adequately represented before," she went on to say.
While the petitioners are hoping for the decision to be overturned, McFarland Superintendent Andrew Briddell said the administration is confident that its reopening plan is safe as per Public Health Madison Dane County (PHMDC) guidelines.
"The McFarland School Board has consistently followed the guidance and orders of Public Health Madison Dane County with respect to providing instruction for students in virtual and in-person settings," Briddell said. "The board's recent decisions to move forward with transitioning to hybrid in-person instruction for grades three to 12 are consistent with the Dec. 14, 2020 PHMDC guidance to reopen schools using a phased approach, starting with elementary-aged students."
Briddell also said that while he respects all viewpoints and perspectives, finding a reopening plan that fits the needs of all McFarland families is a challenge.
"As superintendent of schools, I fully appreciate the difficult circumstances that the COVID-19 pandemic has created for all members of our school community — no decision that our board takes will meet all of the needs of every single family," said Briddell. "All of us, students, families, educators, and board members alike, are doing the very best we can under extraordinarily challenging circumstances."
The school board is set to meet again on Jan. 11.