A McFarland man was taken into custody last weekend after reportedly threatening his girlfriend and family members with a gun.
McFarland police were dispatched to a home on Lexington St. at 3:38 a.m. Sunday, July 18 based on reports of an armed male making threats inside the residence.
Officers made contact outside the home with two female victims and two children who had exited the house safely, a media release from the McFarland Police Department said.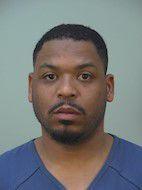 Two additional young children were still inside the house with the armed man, who was later identified as 30-year-old Aldreakis Allen.
Police were able to remove Allen from the home without incident. Allen was then booked into the Dane County Jail on two counts of first degree recklessly endangering safety while armed, battery, and two counts of disorderly conduct while armed.