Healing is being surrounded by a community.
That was the sentiment behind a March 31 gathering at Arnold Larson Park for 2020 McFarland High School graduate Tyler Cage.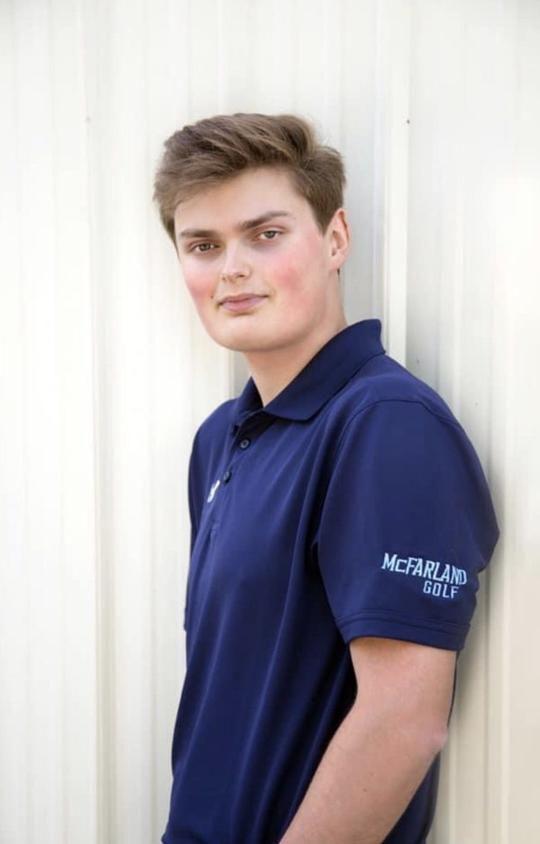 Cage is currently hospitalized in critical condition for complications related to Vascular Ehlers-Danlos Syndrome (VEDS), a rare disease that attacks the body's connective tissue and causes an increased risk of spontaneous organ and artery ruptures.
On March 10, Cage underwent emergency open heart surgery following an unexpected breakdown of his ascending aorta and brachiocephalic artery, which supplies blood to the head, neck, and right arm.
One week later, a hole in Cage's sigmoid colon required another intensive surgery. According to updates from Cage's GoFundMe page posted by his mother Stacey, things took a turn for the worse early on March 30 when, at 5:44 a.m, Cage's heart stopped.
Medical personnel were able to resuscitate him within minutes, and an update to Cage's GoFundMe page said Sunday that he "seems to be getting stronger and improving physically with each day," and was working hard on his therapy exercises.
"Multiple staff members have commented at how determined Tyler is working towards his recovery and that is so refreshing to see," the post said.
As a show of strength and positivity for Cage, those close to him organized a community support gathering the following day.
The group gathered in prayer, shared memories, and wrote messages of encouragement on poster board that will go up in Cage's hospital room.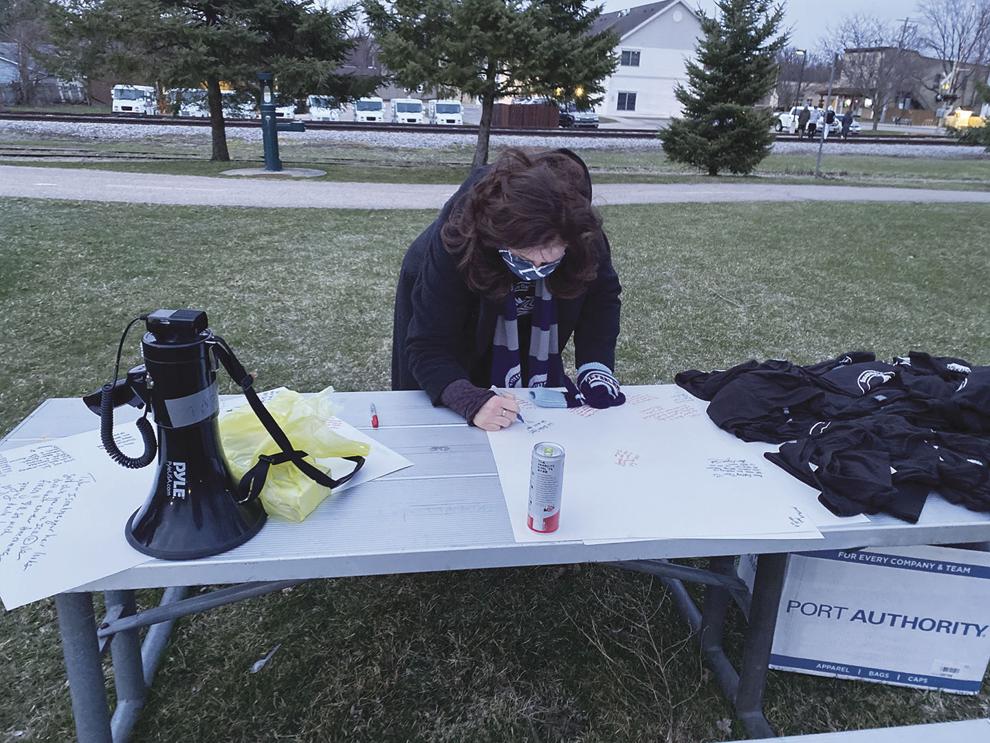 Cage's friend Libby Dommisse said it's what he would have done for others if the roles were reversed.
"Tyler and I have been best friends since middle school," she said. "He's always like a cheerleader, he roots for you for everything, and he tells you he loves you any chance he gets. He's always excited to see you and get excited about whatever's coming next."
Dommisse said despite Cage's seemingly carefree personality, he's always been the most caring person in her life, and now it's time for her to return the favor.
"I always depended on him for love and strength," said Dommisse. "But now it's my turn to give that back to him."
Everyone at the vigil seemed to echo Dommisse's words.
Scott Marrese-Wheeler, a substitute teacher of Cage's since middle school, said it's impossible not to be affected by Cage's strong presence and infectious personality.
"Tyler's one of those kids that, in high school, really came out of his quiet shell and really was a presence. If he was having issues with illness, it never showed," said Marrese-Wheeler. "He was at every sporting event, whether in the stands or on the sideline… no matter what, he was always there. Just walking through the halls at school, you could feel his presence."
The village has been through a lot over the last year, Marrese-Wheeler said, with three McFarland alumni deaths since last March and a district community deeply divided on issues of school reopening amid the COVID-19 pandemic.
"There's been a lot of heartache and grief in this community… we've been through a lot with this pandemic, especially with opening the schools back up and the hurt and pain and division caused by that," he said. "Yet somehow, Tyler has brought us together, and that's just so typical of Tyler."
Shows of support Wednesday night weren't just at Arnold Larson Park. Delivery drivers at McFarland Pizza Hut, Cage's former workplace, set flame-less candles on their dashboards as they drove throughout town.
Although Cage's parents weren't able to attend Wednesday's gathering, his mother Stacey posted a thank you message to the family's GoFundMe page the next morning.
"It was so encouraging to hear about the gathering last night," she wrote. "We could definitely feel the love at the hospital… We love you all and thank you for the ongoing encouragement and support."
The GoFundMe page, set up to aid the family with medical bills as Cage is hospitalized, has raised just over $29,000 of its $40,000 goal, as of Tuesday. It's expected that Cage will remain hospitalized for the next six months.
In the meantime, Cage's loved ones are hopeful that strong community support will continue to be a forceful healing power.
"This is hard as a community," said Marrese-Wheeler. "But the thing I've sensed through this whole experience is that... healing is being surrounded by a community, and the McFarland community is strong."