Former McFarland Police Chief Craig Sherven says he always knew he would leave his profession earlier than most.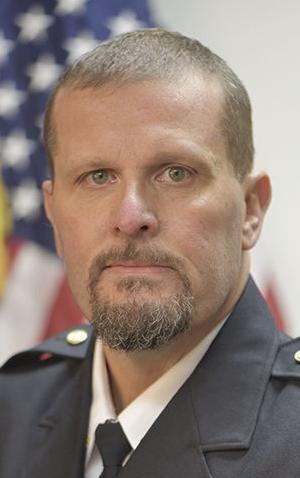 Sherven was only 49 when he announced his retirement in November 2020, six years younger than the average law enforcement retirement age of 55. He was promoted to police chief in 2011, but his career in policing began more than 27 years ago at the age of 22.
"Those I work with closely have known that my plan has always been to exit law enforcement early," Sherven said in an email to the Herald-Independent in November.
Yet, it comes as no coincidence that his earlier-than-average retirement happened to come in the midst of a months-long brewing of civil unrest across the country.
"The current state of our nation and law enforcement's place within it certainly has had some level of impact on my decision," he said in November. "Throughout the year, it became clear that executing that [retirement] plan was the right thing for my family and I, rather than perhaps staying another year or two."
Sherven's predicament is not an isolated one. As calls from activist groups to defund the police spread across the nation in recent months, the law enforcement industry is seeing a wave of early retirements and resignations from its officers.
"Nationally, police officers are leaving the profession at alarming rates. In contrast, few individuals are entering the field. It's a simple mathematical equation, everyone going out and no one coming in equals an eventual net zero," Sherven explained.
A recent survey of news articles found that, of America's 50 largest police departments, 23 of them saw a sharp increase in resignations and retirements in 2020. The Major Cities Chiefs Association reported that 18 out of its 69 executives had retired, resigned, or been fired in the last 12 months.
In Milwaukee, the nation's 31st largest city, 75 police officers resigned last year. In August, former Milwaukee Police Chief Alfonso Morales was stripped of his title and demoted to captain following several complaints of prejudicial behavior against Black citizens.
In June, Monona police came under scrutiny after officers detained a Black man at gunpoint in his friend's home after a neighbor reported seeing a burglar in the area.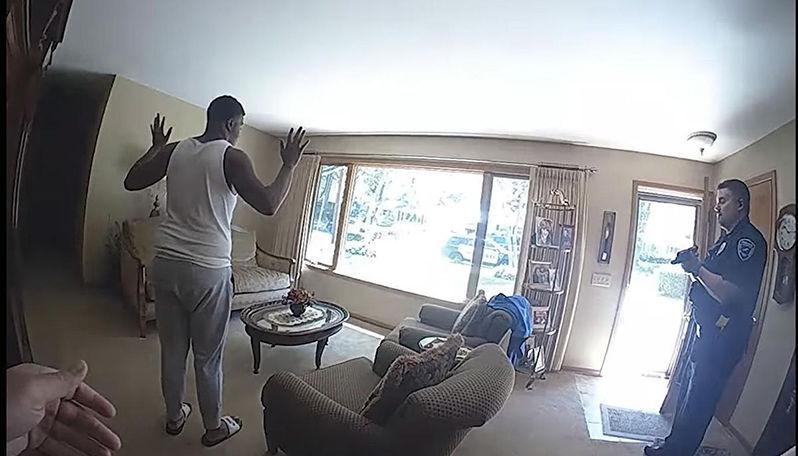 Just two months later, Kenosha police officer Rusten Sheskey was placed on administrative leave after shooting Jacob Blake, an Black man, seven times in the back. On Jan. 5, Kenosha County prosecutor Michael Graveley declared no charges will be filed against Sheskey.
Of the nation's 50 largest departments, 16 of them saw their chief resign in 2020; 13 of which happened following the May 25 charged murder of George Floyd in Minneapolis police custody. A total of 35% of Milwaukee's 2020 officer resignations occurred in the first 30 days after Floyd's death.
Locally, Dane County Sheriff David Mahoney also recently announced his retirement to pursue a career in the private sector, though he didn't attribute that decision to recent protests, according to the Cap Times.
One of 164 Black Americans killed by police in the first eight months of 2020, Floyd's death is a reflection of a much larger, darker trend. Despite making up a lower percentage of America's population, a Harvard study shows that Black citizens are 3.23 times more likely to die at the hands of a police officer than white citizens.
As racial justice and police reform activists rally for change, many are saying their message has become lost in transla tion. Defunding the police, activists say, is not a call for the abolishment of police, but rather a plea for a more strategic use of law enforcement funding.
"Defunding the police does not mean we need less police officers, defunding the police says we need to restructure how some of the funding is allocated towards police," said Anthony Cooper Sr., vice president of reentry services and external relationships at the Nehemiah Center for Urban Leadership Development.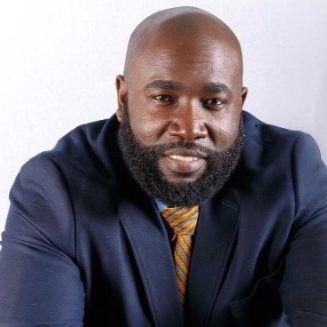 "If you look at the bylaws of any police agency, none of it says 'hey, let's lock [people of color] up and throw away the key,' even though when you look at it, it seems like that's what's happening," Cooper went on to say. "To change that, you have to be able to redirect and restructure what it means to protect and serve."
Cooper said he personally doesn't subscribe to the idea of a need for less police, but more so believes in the idea of transforming what policing looks like and working together as a community to do that.
"It starts with the training," Cooper explained. "For me, as a Black man, if the only time that you've ever had interactions with me is what you've seen on TV and you don't know anything about me, my culture, or anything of that nature, then that doesn't give you any benefit. You need to be able to hire officers that actually have real life experiences that can transform into community policing. To me, that's such a big part of the disconnect that we're having."
One potential restructuring of funds many activists have called for is better mental health support for police officers. On Jan. 6, Westside Psychotherapy, a local therapy clinic, announced a pledge to conduct annual wellness checks with Madison police officers.
For Sherven, the toll that 27 years in law enforcement took on his mental health and that of his family is a loss he doesn't want to continue taking.
"I've never feared for my own safety, nor do I now. I fully accepted the fact that I could be injured or killed, not to mention the tremendous price police officers pay in regard to their mental health, and I've done so consciously and willingly because I've always felt that society supported our mission and my family would be taken care of if I paid that price. In all honesty, I don't know if that's so anymore. What I am sure of though is that I've asked my family to live that life for long enough now, and I won't ask them to do it any longer," Sherven said.
As Sherven becomes one of many officers to leave the profession this year, Cooper says the time to act is now.
"We all know that the way policing and corrections is, we all know it has to change, but it needs to change now, not later. Otherwise we're still going to be having these same conversations for the next 15 years," Cooper said.
Editor's note: a previous version of this story described Jacob Blake as "unarmed" when he was shot by police. In an interview with Good Morning America last month, Blake admitted that he had a knife at one point during the altercation, saying he picked up a knife that had fallen from his pocket. Wisconsin Public Radio reports that Sheskey feared Blake was going to stab him. The story has been corrected.