Three candidates are running for two open seats on the McFarland School Board this spring. Ahead of the April 6 election, the McFarland Thistle reached out to each candidate with questions on their background, motivations for running, and what their priorities would be, if elected.
Current board members Tom Allen and Ann Molitor's seats are up for grabs, but neither will be seeking re-election. Running in their stead are Bruce Fischer, Kate Green, and Scott Gletty-Syoen.
Tell us about your educational and professional background.
Fischer: I have had an extensive and diverse experience as an educator for 40 years. I received my BA in Social Studies/Education from Syracuse University in 1974. My first year teaching was in a rural district outside of Syracuse. My second year of teaching was in an inner city, private school on the southside of Chicago. I came to McFarland to start my third year of teaching in the fall of 1976, and taught in the district for 38 years until I retired in 2015. I also taught for a year in Haddington, Scotland, as part of a U.S. Fulbright Teacher Exchange in 1983-84. In the summer of 2008, I also spent 5 weeks visiting schools and meeting with teachers in Russia as part of a Fulbright-Hays seminar. I have taught students from 7th Grade through 12th Grade, and I have received several teaching awards during my career. I also was the Head Boys and Girls Cross Country team for 39 years, and we had two Boys State Championship teams (1996 and 2002), and two State Runners-up titles (one Boys — 2003, and one girls — 2014). I was also the Head Boys' and Girls' Track and Field Coach for 30 years, and we won the Girls' State Title in 2001.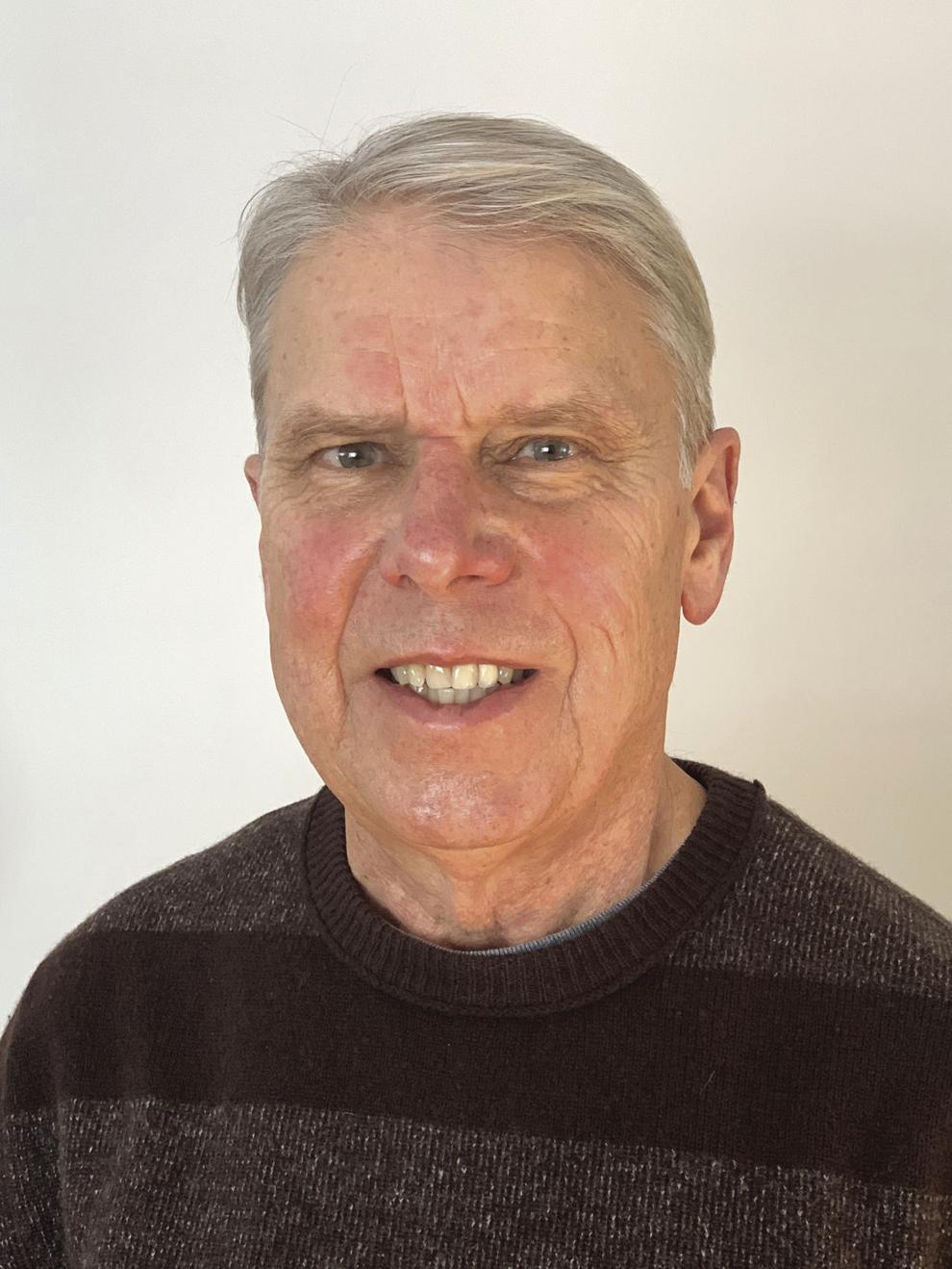 Green: I have a background in pediatric medicine and have been working as a nurse practitioner in the area for the past few years. Before that, I had the opportunity to work in an underserved area of San Antonio, helping minority children and providing medical education to their families. Working with a population that lacked basic necessities, access to healthcare, and opportunities in education inspired me to become more involved in the community. In addition to my background in healthcare, I have a bachelor of business administration in finance and have several years' experience in working with budgets and being held accountable for them. I also hold a master of business administration with an emphasis in Management and have worked in leadership roles in finance and health care.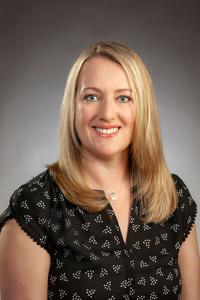 Gletty-Syoen: I have a bachelor's degree in political science and philosophy from Illinois State University, where I founded an ISU chapter of the American Civil Liberties Union in 1997. My wife and I moved to the Madison area in 1999, and then to McFarland in 2009. Professionally, I've worked in Information Technology for over 20 years, starting as a bench tech and gradually moving on to network and server administration and eventually into management. I'm currently the I.T. Director for the UW-Madison Department of Pediatrics, where I supervise a seven person team that provides technology services for approximately 550 users.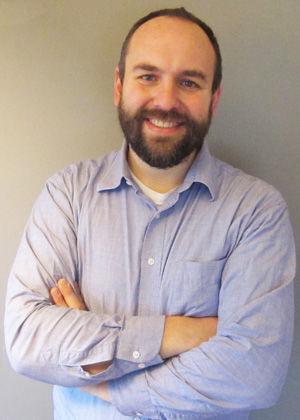 Have you ever served on a school board or other elected position? If so, when and in what capacity?
Fischer: No, but I have been actively involved as a volunteer in some public and civic organizations. I have served on the Village Plan Commission for a number of years. I am a member of the McFarland Food Pantry Board, and most recently, I am on the Village Ad Hoc Sustainability Committee.
Green: I have never served on a school board or held an elected position within the community but am eager to help work with and form a relationship with administration and staff if given the opportunity.
Gletty-Syoen: I've never served on a school board, but I served one term on the McFarland Village Board, from 2013-2015. I also served on a number of village committees before, during, and after my time as a McFarland Trustee, including Communications and Technology; Parks, Recreation, and Natural Resources; the Community Development Authority; and the Library Board.
What are/would be your main goals as a school board member?
Fischer: I hope that my extensive experience of working with people and living in the district will help me collaborate with other members of the School Board and the Administration to establish policies that will follow best educational practices. I have two main points of emphasis. First, I want to free up teachers so that they can maximize time spent directly with students. In many ways, our schools are only as good as what is going on in the classroom. This is where the learning (or what I call the "magic") takes place. We have to ensure that teachers have the necessary time to plan lessons, evaluate student work, and give feedback to students and their parents. That is a huge job, and teachers have always had to do these things, but over the years, we've been adding a myriad of other activities that keep teachers from directly working with their students. Our kids, our teachers, and our society need that direct interaction more than anything. My second emphasis is to look at ways we can increase the sharing of resources and facilities between our School District and our Village. We are living in a time when budgets are tight, yet we have challenges that have to be addressed. The School District has facilities that should be open to the public, and in fact, can perhaps provide revenue for the district. At the same time, we need to encourage the community to "give back" by volunteering and acting as mentors and tutors to work with students and thus help teachers. Historically, McFarland has always seen its schools as an important part of its identity. Strengthening the partnership between Schools and the Village will only strengthen our community.
Green: -Safety amongst students, staff, and educators as they return to the classroom.
The most pressing issue of the past year has been the pandemic and ensuring safety in schools as students and educators return. I have recently been impressed with the COVID report cards and safety protocols that each school within the district has. I would like to continue discussions on a safe return and ensure that each teacher has needed PPE and supplies in the classroom going forward. As someone in the healthcare field, I can continue to facilitate and assist with ideas to further improve the safety of both teachers and students as they return to the classroom next fall. Many of us are relieved that county and state-wide infection rates and hospitalizations are downtrending greatly, but are under no illusion that this pandemic is going away in the near future. Our current focus should continue to be how to proceed this fall and it is important to start discussing and planning now to have a streamlined, smooth start to the next school year.
-Improved morale for staff and educators to help with employee retention.
It has been a tough school year and I have to assume morale is low amongst many teachers and staff. Educators and staff are valued and we need to do better in conveying this message. We need to slow turnover within the district and ensure job satisfaction amongst the staff we currently have. Offering competitive salaries, exceptional benefits, and supporting continuing education from a monetary and time perspective are key to retention. Open lines of communication between teachers, administration and the board must continue to improve.
-Improved assistance to students, teachers and staff regarding mental health issues.
An area that is near and dear to my heart as a provider in pediatric medicine is support of children facing mental health challenges. Many times, the signs of mental illness, abuse, and at-risk behavior are recognized by teachers and staff. We already have a great team in place to assist in these challenges within the district through psychologists, counselors, and social workers. Unfortunately, the past year has placed additional strain on students and families, and therefore more strain on staff within the district. Our clinics are currently treating 2-3 times as many children for mental health issues as we have in previous years and this spills over into your role as educators. My goal would be to create an opportunity to work more closely with outside healthcare teams to provide a more streamlined and collaborative role with students facing mental health issues. Providing early intervention within the schools is something I'd like to assist in improving over the next few years to reduce the stigma associated with mental illness. My hope is that by identifying issues at an earlier age, students get the help they need, while some strain is relieved on educators and staff.
Gletty-Syoen: My main priorities as a School Board member would be: (1) Improved handling of issues related to the pandemic. Better decision making, more reliance on the latest science, and more emphasis on working with (and listening to) our teachers. When the School Board is holding seven hour meetings about COVID where they never once use the words "asymptomatic" or "ventilation," you know a reassessment is needed. (2) Better use of technology. Improved communication is one obvious area where we can improve, but I'd be very interested to open a dialogue with teachers, students, and administrators about other areas where they feel we can improve as well. (3) Robust support for music and the arts, both directly in educational settings and as extracurricular activities. (4) Repairing relations with our teachers, and working with them more closely as partners and putting more stock in what they have to say. (5) Increasing outreach to our district's young activists and their families to see how they feel we can improve, including/especially those involved with the Black Lives Matter movement.
What makes you the best candidate for a spot on the school board?
Fischer: My lifetime of experience as an educator for 40 years will bring a perspective to the School Board that is really needed. I was blessed in that I loved my job, my students, my colleagues and this community. We have good schools, but we have some real challenges. I hope that I can bring some creative ideas that will make our schools even better.
Green: With a background in pediatric medicine as well as having three children in the district, I am in tune with the needs of the community and student population. I think it's important to understand how the school is currently working, while recognizing the needs of the staff and educators. I realize that in order to meet the needs of our students, we need to listen to the needs and concerns of our teachers and staff. By taking the time to listen and offer expertise in pediatric development, I can add a diverse perspective to the board that may be different from that of current board members. The School Board needs to balance the professional directions and requirements of the district administration and staff against the interests of the taxpayers and parents of the district. I have always approached my professional endeavors with logic and facts and would do so in an elected position on the School Board.
Gletty-Syoen: First, my strong background in technology gives me a leg up on an area that too often is neglected, with decisions being made unguided by strong knowledge and/or expertise: we absolutely need our School Board members to fully understand the complex technological issues we're facing, and the strengths and weaknesses of the tools the district commits to using. Second, no matter the issue, I'll listen not simply to the loudest and most insistent voices in our district, but to the broader consensus. On the pandemic, I'll make sure that we're addressing all of the relevant issues, and directly responding to the grave concerns of parents and teachers rather than simply brushing past difficult issues. And I'll make sure that our teachers and administrators are listened to, and their voices respected; they're not merely employees but valued members of our community.
What do you see as the main problem in the district right now, and what would be your plan to fix it?
Fischer: The biggest problem is going to be how to open our schools safely for our students, faculty and staff, and to keep them open safely. We're going to have to be creative, flexible and find common ground. As a teacher, I was never a fan of online classes, and I think we have all seen its shortcomings (although ironically, for some students, it has seemed to have been a reasonable alternative, and it may continue in some form for some students). The pandemic has also starkly revealed to us the extent of the inequities that threaten the stability of our society. We have too many children who lack the resources and support network to make them as productive as they are capable of being. For those students, we need to actively increase one-on-one mentoring/tutoring, or small group work. Lastly, the pandemic has exacerbated a mental health crisis that is also threatening too many of our youth. We may need to increase our school district's mental health staff. We have mental health experts in our district, and we should heed their advice on how to best help those in need. For all these problems, we need to work together collaboratively and creatively. We should avoid top-down decision making. We need to ensure all the various stakeholders in the educational equation have their voices heard. Again, we will have to make compromises and be creative and flexible, as we identify and implement the best educational practices. I really look forward to being a part of this important process.
Green: Through this trying year, there has become a deep divide within the community. My immediate goal would be to restore trust amongst the board, administration, staff, educators, and students. In order to do that, we need to listen to concerns from everyone and approach all decisions about planning for the future with the ultimate goal of safety for our students and staff. This concept of safety is not simply a measurement of viral infection, but rather an assessment of the impact this year of isolation and virtual learning has had on the students, and to some extent on the teaching staff. We need to assess the state of academic achievement and develop strategies to address gaps. We need to create a refined approach to virtual education, which will certainly continue to be part of the educational environment with or without this pandemic. We also need to measure the impact on social stresses and mental health of students, which plays a greater role than any other factor. As I stated above, we should not be under any illusion that this pandemic is going away. It's important to discuss continued safety as we move into planning for the next school year. My background will assist in facilitating this planning.
Gletty-Syoen: I feel very strongly that the single most significant issue of the past few years has been the pandemic and our ongoing response to it — everything else pales in comparison. The reason I decided to run for School Board is that, like most parents in the McFarland School District, I felt that the current School Board's initial decision to return all of our kids to in-person schooling was premature, and made for the wrong reasons. And in fact broad outcry among parents; widespread hesitation to return to in-person while more contagious variants were beginning to emerge; a desire to wait for more people in our community to be vaccinated, especially teachers; and a lack of any reasonable virtual options forced the Board to change course at the last minute. I'm glad they did; and to be absolutely 100% clear, I feel strongly that everyone currently serving on the Board is decent, kind, and well-meaning. However, most parents and teachers in McFarland agree with me that, at the end of the day, the Board dropped the ball with our response to the pandemic. As a result, many of us will have trouble trusting their decisions going forward. I want to serve as a voice on the McFarland School Board for these folks, and I hope I have the opportunity to do so.