When Richard Onyait stepped out of the airport and onto American soil for the first time, he remembers thinking his ears would break.
Onyait fled a dictator-occupied Uganda six years ago, and landed in Boston in the dead of a blistering 2015 winter.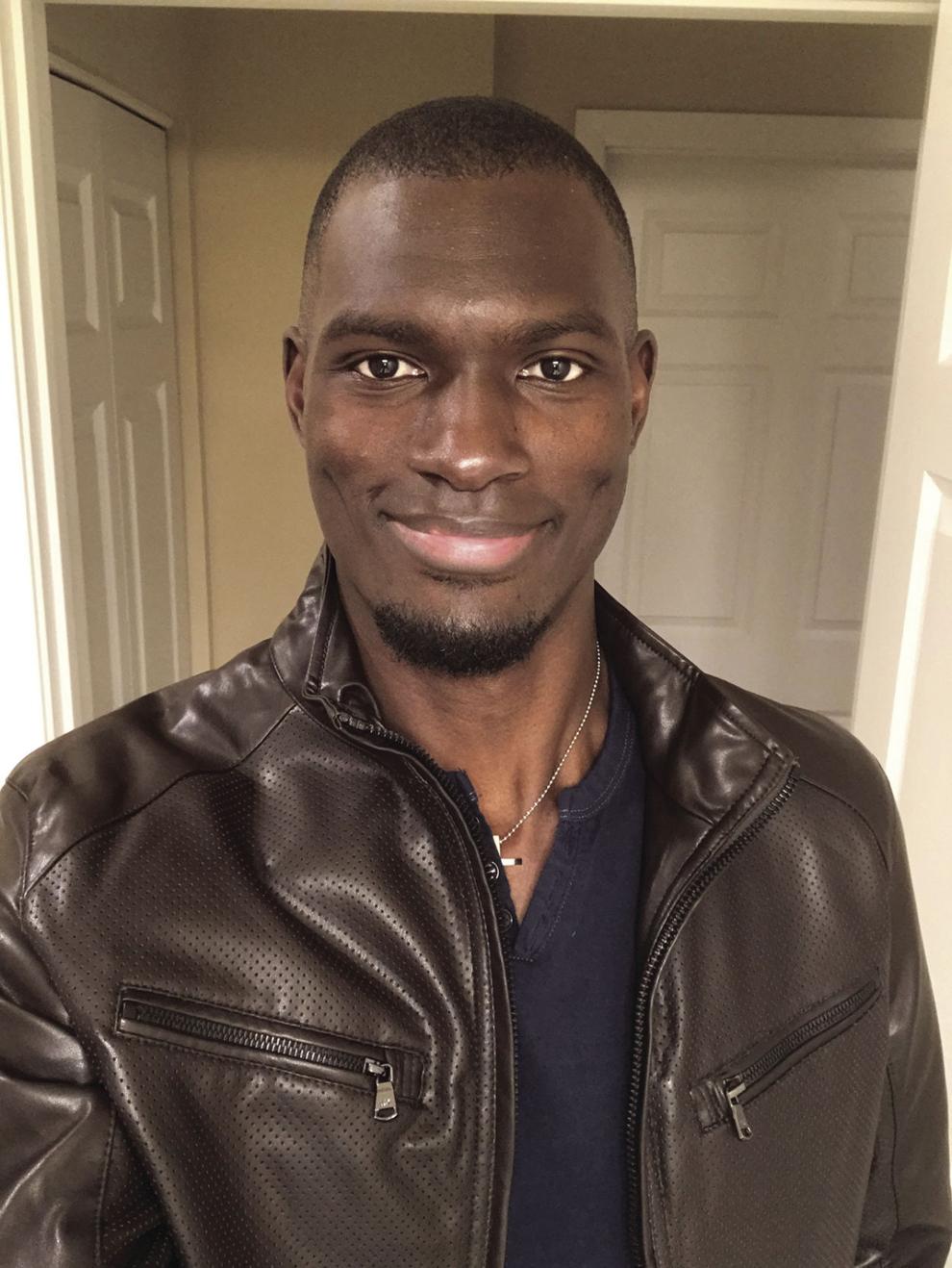 "My ears were freezing cold to the point where I thought they would break if anything touched them," Onyait remembered about stepping off the plane in Boston. "My first time venturing out was when I visited the Boston Center for Refugee Health, and there was a very kind woman there who taught me how to wrap a scarf around my head to keep my ears warm."
Landing in Boston during one of the city's coldest winters on record was the shock of a lifetime for a then 32-year-old Onyait, who had lived his whole life in Uganda.
Uganda has been governed by the same president, Yoweri Musevini, for the past 35 years. Musevini rose to power in 1986, and has claimed every election since.
"[Musevini's] desire to hold on to power, some of us have fallen victim to that, and that's how I found myself in America," Onyait said. "It's a difficult thing to leave a place you've been used to. Luckily for me, I found a new home by fleeing the dictatorship that was ravaging Africa."
Not everyone was so lucky. Onyait left behind two sisters in Uganda. Almost seven years after his own departure to refuge, he is still trying to help them escape. For his sisters' safety, Onyait said he is not able to share many details from his life in Uganda or the specifics of his escape to safety.
After the first step of learning to stay warm in an east coast winter, Onyait was taken in by a volunteer who housed him for a full year. With no job and no money, he relied heavily on the man who sheltered him that year.
"I wasn't working, I had no finances, so I was depending on him for everything at a time when I had nothing," Onyait said.
Eventually, through a friend of a friend, Onyait found a job as the caretaker of a quadriplegic man, whom he fondly refers to as Greg.
Greg, originally from Wisconsin, had been the victim of a shooting in Madison and was airlifted to Mass General Hospital in Boston. Greg was lucky to survive, but ended up paralyzed in all four limbs.
When Greg eventually decided to move back to Madison and live closer to family, Onyait came with. Initially only planning on staying in Madison for two months as he helped Greg settle back in, things soon changed when Onyait remembered a lifelong dream and saw an opportunity to live it in Madison.
"Twenty-eight years ago, my father was involved in a horrendous car crash that eventually claimed his life. Before he passed on, he was hospitalized at one of the regional hospitals in Uganda. During his time of hospitalization, I paid him visits as a little boy," Onyait reflected. "I was inspired by the care, the compassion and the love that the nurses who cared for him poured into him until his very last breath. It was a very difficult, painful time for me as a little boy but it was also the time that I received my calling to serve as a nurse."
Onyait decided to stay on as Greg's full-time caregiver while saving up money and researching nursing schools in the Madison area.
"I needed to find a place I could call home, and Greg and I had created a friendship, having shared things he had been through and how much he related to my own situation," Onyait said. "I also knew I had a lot more to offer than what I was doing. I wanted to get those credentials to lift myself to a place that I felt I belonged."
Not long after making the decision to stay, Onyait began classes at Madison College. Once he earned enough credits to enter the nursing program, he applied right away.
Then, he hit a roadblock. The waiting list to enter the nursing program at Madison College had a three-year waiting period. Onyait had overcome enough to be exactly where he was, he wouldn't wait any longer to follow his passion.
He remembered seeing flyers for the Herzing University nursing program when taking Greg to and from medical appointments. It had been on his mind for a while, until one day he turned on the television to find a commercial for Herzing. He saw it as a sign.
Onyait wasted no time. He called the admissions office that day, only to discover that he qualified for a $20,000 scholarship. The catch? He had to score above a certain percentage on a standardized test and only had four days before the deadline.
Just like every other obstacle in Onyait's life, he conquered it. With the five-figure scholarship and every penny he had saved while working for Greg, Onyait began nursing school at Herzing University.
Last week, he graduated from Herzing with his Bachelor's degree in nursing (BSN). Onyait delivered the commencement speech at the virtual ceremony.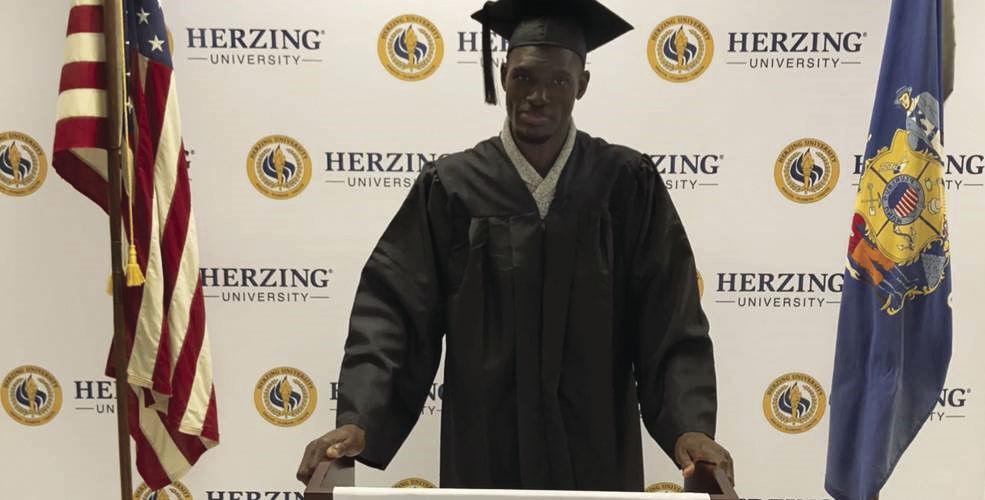 "My journey is not one of courage, it's one of circumstance that forced me to flee my own country," Onyait said. "I'm lucky to find myself in America. They call it the land of the brave and, surely, it is."
Professors say they are lucky to have spent the last few years watching Onyait shine as a nursing student at Herzing.
"It has been a privilege to be even a small part of Richard's nursing journey," said Martha Sweet, an assistant professor in nursing at Herzing. "The highest praise I can give another nurse is the trust to care for my own family, and Richard has earned that trust. He will be an asset to any nursing team, and he will represent the profession beautifully."
Morgan Berg, another of Onyait's nursing professors, echoed that sentiment.
"What has struck me as most remarkable is Richard's ability to shine so brightly in both his clinical competence and his therapeutic communication," Berg said. "Watching Richard engage with patients teaches and inspires me. Richard embraces every circumstance as a learning opportunity and strives to do the best he can with any situation he finds himself in."
As Onyait looks to his future post-graduation, it's difficult not to reflect on the past and every moment that led him more than 7,000 miles from what was once his home.
"It takes bravery to leave your homeland and go to a foreign land where you know nobody," Onyait reflected. "To create a home for yourself from nowhere and become something from nothing."
Onyait said he is looking forward to a career in nursing in the Madison area, and to one day be reunited with his family in Uganda.