After months in the making and several pandemic related alterations, the Village of McFarland held its annual Christmas in the Village celebration on Saturday, Dec. 5.
This year's festivities included a socially distanced meet and greet with Santa and Mrs. Claus at One Community Bank, two drop-off sites for letters to the North Pole, and a drive-thru holiday tap room hosted by the Madison Curling Club.
All proceeds from the tap room were donated directly to the McFarland Food Pantry.
While most of this year's Christmas in the Village events just got started on Saturday, the holiday scavenger hunt came to a close.
Beginning Nov. 28 and concluding Dec. 5, McFarland residents were invited to participate in the village's holiday business hunt.
Participating businesses adorned their windows with chamber stickers, and scavenger hunters were tasked with snapping a photo of the logo to be shared on social media.
Each social media post counted as one entry towards a specially tailored grand prize at each participating business.
With the pandemic in mind, chamber members were tasked with making several health and safety related changes to this year's event.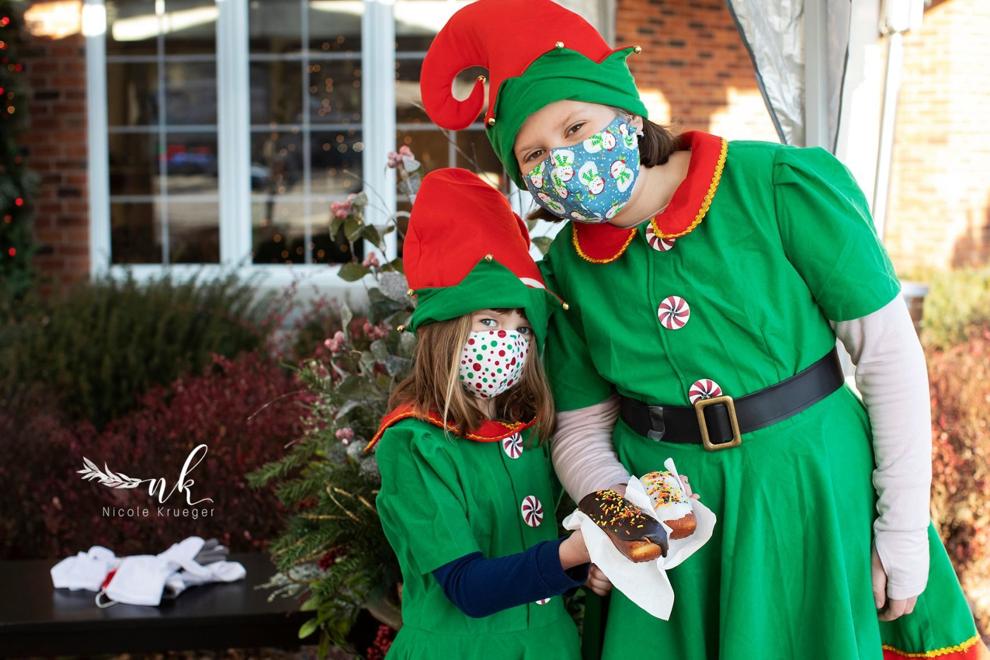 For photos with Santa and Mrs. Claus, all participants were asked to wear masks and maintain social distancing guidelines at all times.
At One Community Ban, Mr. and Mrs. Claus were placed six feet behind a bench, where patrons could sit and pose for a photo. The bench was sanitized between each set of photos.
While the village's Christmas celebration normally includes a Santa parade through town, this part of the holiday festival was cancelled due to new COVID-19 restrictions.
Yet, turnout was favorable this year despite pandemic related complications, according to Becky Rogers, president of the McFarland Chamber of Commerce.
"Turnout was amazing considering we had totally new and improved COVID-friendly activities this year," Rogers said. "The planning process was flexible and fluid, even though we had to pivot and cancel the Santa parade route."
Rogers said approximately 500 families participated in the event throughout the day, with 120 cars rolling through the North Pole meet and greet at One Community Bank.
"The community really came out and supported the event regardless of it being different this year. We appreciate all the support," said Rogers.