Brian Redman officially started work as interim police chief in the village of McFarland last week.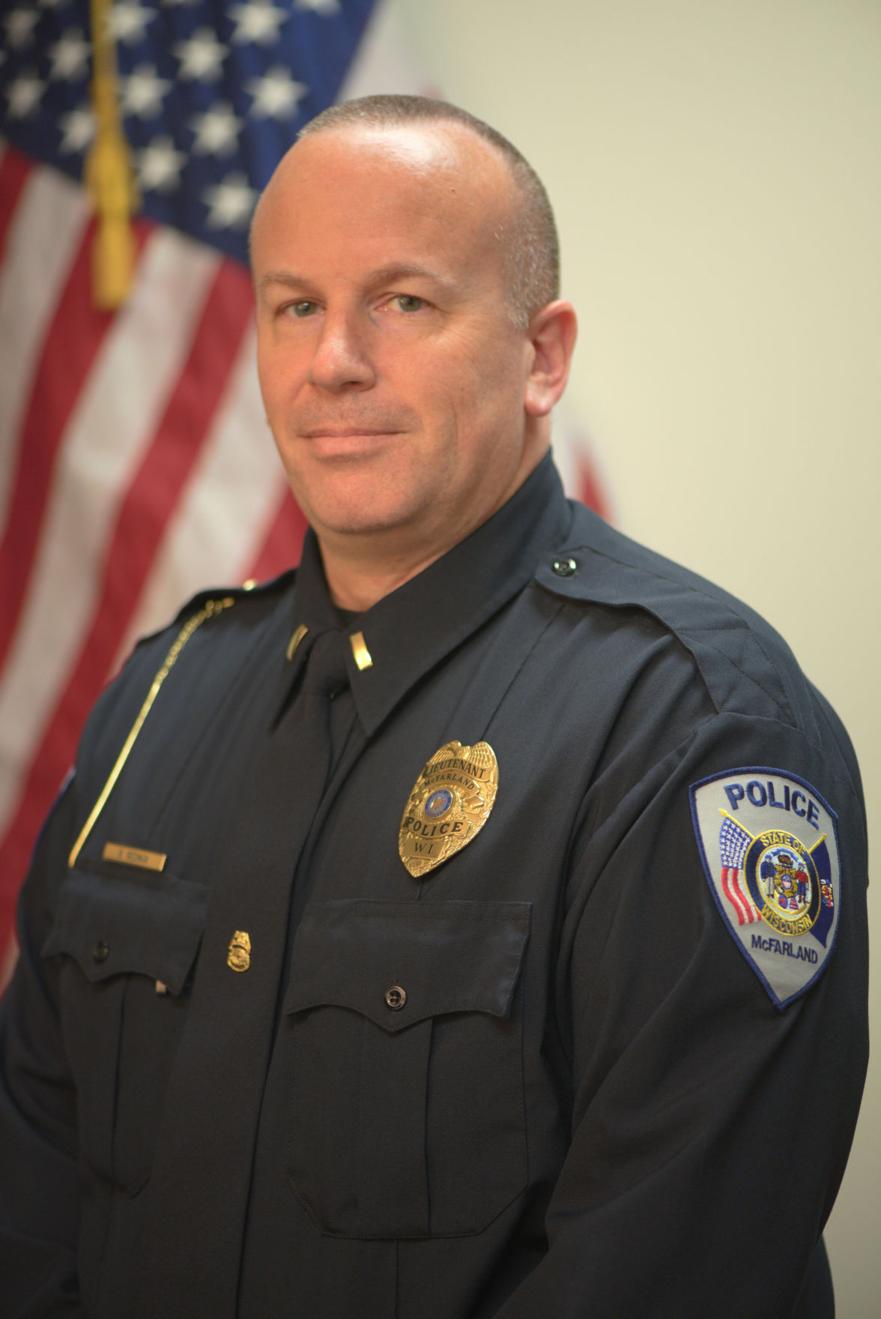 Redman replaces Craig Sherven, who had served as chief since January of 2011. Sherven's last day was Tuesday, as he is moving on to a job in the private sector later this year.
The appointment by the McFarland Police and Fire Commission will be for six months, expiring on May 10, 2021.
It's not the first time Redman has served as interim chief. He previously served in that capacity for about seven months in 2010 prior to Sherven's appointment as police chief, he said.
Redman thanked the commission for having faith in him to lead the department into the near future.
"I don't want to call it troubling times," he said. "It's going to be challenging, but it's a good time to be in law enforcement to work through these issues that probably should have been addressed years ago and really listen to what the community really wants with the police department and the direction they think our police department should be going here and for the future."
He also described this six months as a good opportunity for him to "test the waters" on the position and make a decision about whether he will throw his name into the ring to be the next permanent police chief.
The village will be sending out a request for proposals for a search firm to help with the recruitment process. The Village Board approved moving forward with a request for proposals at its meeting Monday, Nov. 9.
Redman first joined the McFarland Police Department in 2006. Since joining, he has served as a lieutenant and the department's second-in-command, functioning as the department's "day-to-day operations manager," according to the police department website.
Sherven made no secret that he would like to see Redman appointed permanently as chief in the future.
"Lt. Redman is a very capable manager and leader, and he will do a fantastic job of continuing to move the department forward. I have every confidence in that. He is committed to the department's mission of serving the community to the best of our ability, and equally dedicated to serving those he leads," Sherven said. "Over the years, he and I have worked closely together, and have complimented and sharpened one another throughout those years. I would be proud to see him permanently appointed to the position in the future, and sincerely hope that happens."
Redman has previously worked for the Wisconsin State Patrol and Monona Police Department.
He has his bachelor's degree in criminal justice management and is also a graduate of the Northwestern University School of Police Staff and Command.