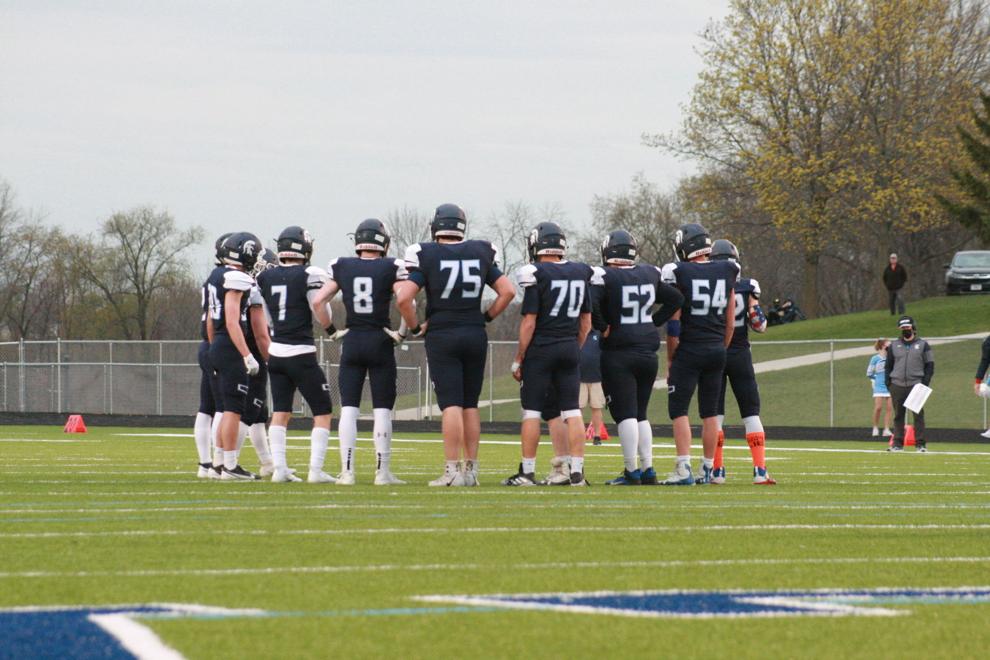 McFarland dropped its home-opener 34-14 against Onalaska on Friday, Aug. 20.
With 8:10 to go in the first quarter, Onalaska got on the board with a 24-yard touchdown pass from Ayden Larson to Matty Burnette. Ben Faas added the extra point, giving Onalaska a 7-0 lead. Burnette then threw a touchdown pass to Ben Stuhr for 11 yards in the second quarter, putting Onalaska up 14-0 after Faas added another extra point.
The Spartans put a drive together before the end of the half as junior quarterback Cooper Kennedy found junior wide receiver Dadon Gillen for a 16-yard touchdown pass with 12 seconds left in the second quarter. Junior Mason Folk booted through the extra point, cutting the Onalaska lead to 14-7.
The Spartan touchdown could have given McFarland some momentum entering the half, but a 98-yard kickoff return by Nick Odom swung the momentum back in the favor of Onalaska. Stuhr added another extra point, pushing the lead to 21-7 at the half.
In the third quarter, Onalaksa added another touchdown as Jonathan Knickrehm ran in for a one-yard score. Faas pushed the score to 28-7 after the extra point in favor of Onalaska.
McFarland responded with Gillen breaking off a 64-yard run for a touchdown with 4:38 left in the third quarter. Folk added the extra point, cutting into the 28-14 deficit.
A late touchdown by Onalaska in the fourth quarter, a two-yard run by Larson, clamped down the 34-14 victory for Onalaska.
Kennedy finished the night three of seven for 66 yards with a touchdown. Senior running back Chase Quelle had 14 carries for 64 yards. Gillen also had six rushes for 82 yards and a touchdown.
McFarland (0-2) opens up the Rock Valley Conference schedule at home against Edgewood (2-0) at 7 p.m. on Friday, Sept. 3.